The Mother Of All Natural Mold Fighters – Tea Tree Oil.
----------- Sponsored Links -----------
----------- Sponsored Links -----------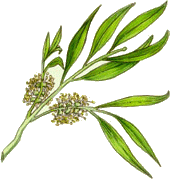 I think I found the holy grail of uses for a natural cleaning product. By combining 3 drops of all natural tea tree oil and about a cup of water in a spray bottle you can effectively both remove mold from your tub and shower and help to keep it from coming back. Seems that tea tree oil kills the mold bacteria and stays behind to fight off future growth, making it a great mold fighter that is way safer to use than bleach. To be sure you are getting the best tea tree oil you can get, look for the kind derived from the actual Melaleuca Alternifolia, or as we call it, the tea tree. Although that seems obvious, there are a lot of different brands and versions of tea tree oil, so be on the lookout. You can find tea tree oil at most natural food stores. Oh, and once you clean out the problem area, just make sure you spray down the area with this mixture every once in a while to keep the mold from coming back.
----------- Sponsored Links -----------
----------- Sponsored Links -----------