Toxic Chemical Releases Up 16% Over Previous Year
----------- Sponsored Links -----------
----------- Sponsored Links -----------
The EPA has released their most recent Toxic Release Inventory (TRI) data (for 2010) and the data shows that the overall release of pollutants into our environment increased 16% from 2009. The TRI provides information each year on toxic chemical disposals and releases into the air, land and water, and during 2010 approximately 3.93 billion pounds of toxic chemicals were released into our environment. Companies must report their chemical disposals and releases each year to the EPA, but illegal dumps are not included in the report, for obvious reasons.
"We will continue to put accessible, meaningful information in the hands of the American people. Widespread public access to environmental information is fundamental to the work EPA does every day," said EPA Administrator Lisa P. Jackson. "TRI is a cornerstone of EPA's community-right-to-know programs and has played a significant role in protecting people's health and the environment by providing communities with valuable information on toxic chemical releases."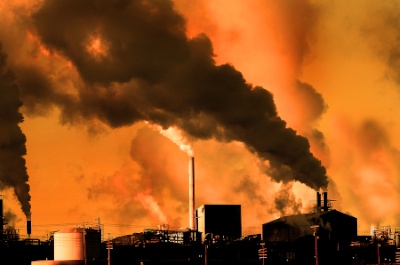 The top ten chemicals released into the environment in 2010 were:
1. HYDROCHLORIC ACID
2. SULFURIC ACID
3. HYDROGEN FLUORIDE
4. AMMONIA
5. BARIUM COMPOUNDS
6. ZINC COMPOUNDS
7. TOLUENE
8. COPPER COMPOUNDS
9. POLYCYCLIC AROMATIC COMPOUNDS
10. STYRENE
There are often discussions I enter into about how the recession should be slowing down the release of pollutants into our atmosphere, but this data from 2010 shows that the exact opposite is happening. If toxic releases are up 16% year over year during a downturn, imagine how high that number could rise if the economy turns around? If you want to check out the figures for your home state, you can visit the State Fact Sheet at the EPA site.
Image from BigStockPhoto
----------- Sponsored Links -----------
----------- Sponsored Links -----------