Eco-friendly shoppers who choose green cleaners, organic produce and BPA free water bottles might think they've eliminated the majority of toxic materials from their home. Plenty of home furnishings, however, can be dangerous. It may not have occurred to you to notice before, but furnishings don't have ingredient labels and yet we bring items into our home and often keep them there for decades.
Luckily, Washington is one state that has taken an aggressive stance in educating the public on potential toxic chemicals in the home. You can learn about chemicals considered toxic or dangerous on a website provided by the Washington Toxics Coalition. Even with this information in hand and even if the legislation is passed to regulate chemicals used in home furnishings (or to at least require informing consumers of ingredients), there are already products of unknown origin in your home.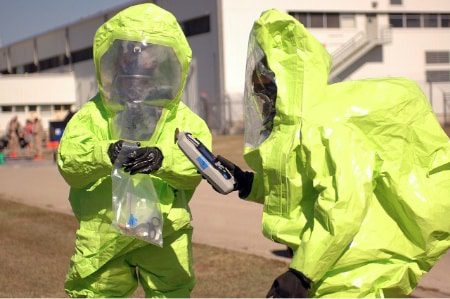 Good mainstream, sources are available for low or no toxin furnishings. Everything from eco-friendly fabrics for couches and chairs to roller shades and wooden blinds can be gotten at places like The Shade Store. An easy way to assess the safety of an item is to look for Forest Stewardship Council approved furniture. The U.S. Green Building Council also offers endorsements for furniture products. When purchasing vintage pieces, only buy those made with real wood. Use extreme caution while stripping old finishes and upholstery or have a professional do the demolition. Choose eco-friendly, low-emission products to refinish pieces.
Here are the five toxic chemicals to avoid in your home:
Treated Fabrics
Chemicals from fabrics treated for stain prevention and fabrics or foams treated with flame retardants pose a risk to fetuses and young children. The Washington Toxins Coalition says the chemicals emitted have impaired learning and memory in lab animals.
Formaldehyde
Pressed wood products like fiberboard, particle board and plywood can all contain formaldehyde, as can many adhesives. According to The International Agency for Research on Cancer, it is a known human carcinogen; the EPA says it is a probable human carcinogen. It is most often associated with leukemia and respiratory system cancers.
Toluene
Polyurethanes and upholstery foams (couch cushions and mattress foams) can contain toluene. Researchers at Viartis say that toluene has been linked to Parkinson's Disease.
PVC and Vinyl
PVC and vinyl tend to include a variety of dangerous carcinogens. Avoid plastic stools, plastic chairs and vinyl leather replicas with unknown origins or components. The worst offenders are inflatable furniture and bean bag chairs, where both the shell and filling can have vinyl and PVC components.
Lead Paint
While lead paint doesn't emit dangerous toxins, any ingestion from paint chips or dust can lead to lead poisoning. Painted furniture from the 20th century may contain lead. Home kits exist to test for lead paint but they are not all considered reliable. A professional can test your furniture, and if there is lead, you can varnish it to seal in the harmful paint, according to Country Living.
Educate yourself on the possible dangers of toxic chemicals in your furniture and how you can protect your family. In this case, ignorance certainly is not bliss!