Update On The Think Cradle to Cradle Chair Discount.
----------- Sponsored Links -----------
----------- Sponsored Links -----------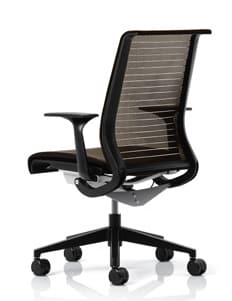 For any of you who stopped by on March 30th, you might have seen the post about a discount being offered to Good Human readers for the Think chair from Steelcase. So far several people have taken advantage of this offer from Steelcase, but I wanted to remind anyone still considering it that the offer is still good until the end of April. The 10% discount is good for any of the Think Chairs offered at the Steelcase website. To get the discount, send an email to store@Steelcase.com and and ask for The Good Human 10% off coupon code. They will email you back with the code that can be used for your purchase.
If anyone wants any information from someone that already has one of these great chairs, please feel free to contact me and ask away!
technorati: THINK, chair, Steelcase
----------- Sponsored Links -----------
----------- Sponsored Links -----------