It is not often publicised, the number of people that are killed by the US Police Force each year. We suspect it is bad, we pick up snippets from mass media, but it is rarely put under a spotlight for us to analyse. We don't know how the States measures up against other countries, nor how individuals States compare to each other. But people are starting to take count, and once you start to look into it, the figures are very difficult to ignore. American police shoot dead far more individuals than any other police force in the world.
The Good Human wants to share the statistics from 2015 so far, and ask the question…why? What is the underlying issue behind this ugly symptom?
I actually hesitated before writing this post, as the bulk is based largely on statistics. I am conscious of how easy it is to skew data to make a point appear more plausible, and also wary of wild comparisons that are drawn to illustrate facts.
However, after reading up on the truth behind the fatal killings by the police force in the United States in just the first five months of 2015, I felt this a worthy cause to write about. This is not simply an opportunity to criticise the police, but rather a chance to look at the society on the whole. We have spoken about the necessity of the Police force an earlier post regarding the suppression of human evolution.
A British newspaper, The Guardian, have taken it upon themselves to count the number of deaths which occur at the hands of American police on their database. They are calling the project, 'The Counted' and have chosen to tell the stories behind the numbers, while looking at the demographics and geographical spread of killings. It is recognised as an imperfect tool, because it relies on various sources for information, and should be considered a live work in progress. You can find out their motivation for this by watching the following two minute clip.
The Numbers
Of course, the figures go out of date quickly, but as of the time that the video was created the numbers were as follows:
16 individuals were killed due to being struck by a police vehicle
34 individuals were killed due to altercations in police custody
31 individuals were killed by taser
476 individuals were shot dead
I must admit, it had not occurred to me that being tasered could be fatal, but apparently there are known safety concerns.
Critics argue that Tasers and other high-voltage stun devices can cause cardiac arrhythmia in susceptible subjects, possibly leading to heart attack or death in minutes by ventricular fibrillation, which leads to cardiac arrest and—if not treated immediately—to sudden death.

Although the medical conditions or use of illegal drugs among some of the casualties may have been the cause of death, the electric shock of the Taser can significantly heighten such risk for subjects in an at-risk category. In some cases however, death occurred after Taser use coupled with the use of force alone, with no evidence of underlying medical condition and no use of drugs. ~ Wikipedia
What is The Demographic Breakdown?
The one thing that has made huge headlines in recent months is the disproportionately high number of African-American males that have been killed by law enforcement officers. The Counted has found that this is in fact true. 19 unarmed black men were fatally shot by the US police in the first 5 months of 2015 alone. It has been estimated that black Americans are twice as likely to be unarmed when killed, compared to white Americans.
Non-white Americans account for less than 40% of the overall population, yet close to 50% of the individuals killed by police are not while.
Another worrying trend is that more than a quarter of individuals killed by police so far in 2015 were known to suffer from a mental health issue.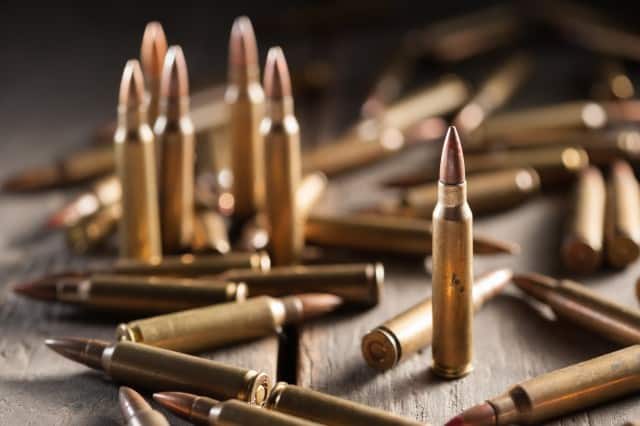 How Does The United States Measure Up Against Other Countries?
Here are the comparisons that I warned you about. They do not paint a pretty picture that is for sure – but they speak about problems within society on the whole, not simply the law enforcement there.
In 24 years from 1990, 55 people were shot and killed by police forces in the whole of England and Wales combined. Accounting for population differences (around 5.5x more), that number had been reached in the States by April 22nd of 1990.
In 2013, only 6 bullets were fired by police in Finland. In one incident in the States the police shot a single man (Antonio Zambrano Montes) 17 times. He was 'armed' with rocks.
Police in Stockton, California were responsible for killing three people in the first five months of 2015. Icelandic police have killed one person in the country's entire 71-year history. Although it should be noted that Iceland's official intentional homicide does not register in World Bank data on intentional homicides as it is too low. The rate in the United States is five intentional homicides per 100,000 people.
So these are the kind of facts that are printed frequently. We could argue that the population in America is the main reason for the numbers, but then there are close to 127 million people in Japan, and there were zero police shootings in 2014.
Taking the comparisons in context
America's police operate in a country with 300m guns and a murder rate six times Germany's. In recent years the New York Police Department (NYPD) was called to an annual average of almost 200,000 incidents involving weapons, shot 28 people and saw six of its officers shot (mostly non-fatally). Despite the headlines, it is one of America's more restrained forces.
– An article published by the Economist
First and foremost, the murder rate in the states is very high – as is the number of people who carry guns.
Additionally, many of the fatal shootings happen in cities with smaller police forces, where they may be described as trigger happy. The communities are tight, and the staff tasked with prosecuting the police are often friends of the officers in question. This makes the whole system difficult to manage objectively.
Some cities also skew the data, with law enforcement behaving very heavy-handedly compared to the average police force. An example of this would be Albuquerque, New Mexico. There are some shocking examples documented by the Department of Justice, of using brutal force in questionable situations.
One such incident in Albuquerque includes civilian, Andrew Lopez, who was shot three times while running away from his car, having been pulled over for driving with no rear headlights. The officers apprehended him as he lay wounded and shot him again in the chest – the final bullet proved fatal.
As if that were not enough, the case was brought to a civil trial in 2011, and a police training officer described the firing officer's actions as "exemplary", saying he "would use this incident to train officers on the proper use of deadly force".
Any Positives?
There are of course good stories too. Some police forces are working hard to develop a trusting relationship with the public. They are balancing their demographics to match the areas that they support and are accountable for their actions.
In a country where so many individuals carry a fire-arm it is of course necessary that the police have weapons.
Plus, in each individual case, it is impossible to fully understand the thought process behind each 'justifiable homicide'.
But one thing is clear, we need to have an accurate account of every single one of these killings that does take place so that changes can be made.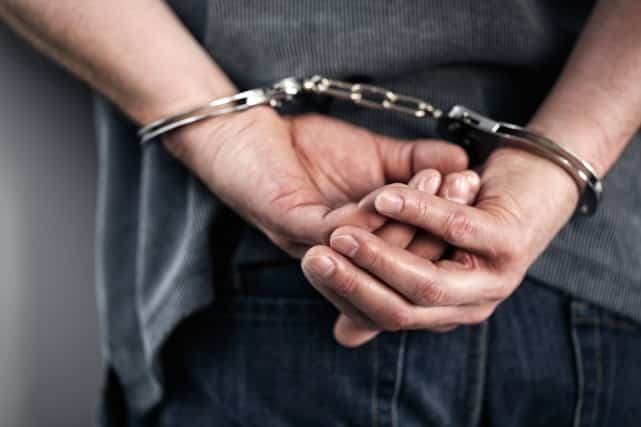 Why is the Guardian counting these numbers?
As mentioned before, the US government does not keep a complete record of the number of people that are killed at the hands of the various law enforcement agencies. There is no comprehensive database. This is alarming to say the least, and Eric Holder, former US Attorney General described this fact as 'unacceptable'.
"The nation's leading law enforcement agency [FBI] collects vast amounts of information on crime nationwide, but missing from this clearinghouse are statistics on where, how often, and under what circumstances police use deadly force. In fact, no one anywhere comprehensively tracks the most significant act police can do in the line of duty: take a life"
Las Vegas Review-Journal in its series Deadly Force (Nov. 28, 2011)
The public have a right to know this information. The police force work on their behalf after all, and in a demographic government there ought to be transparency.
A press release by Senator Booker put this beautifully: "The first step in fixing a problem is understanding the extent of the problem you have."
How can law enforcement hide their numbers?
The FBI has a voluntary system, which allows law enforcement agencies to submit their own annual account of killings – known as 'justifiable homicides'.
They describe such deaths as 'the killing of a felon in the line of duty'.
So there is a system in place, but not all agencies choose to report their figures, and those that do are not always accurate – and therefore assumptions are drawn from faulty data.
According to the Guardian, the number of agencies that do decide to report their figures could be as low as 1 in 18.
What is actually counted in 'The Counted'?
The Guardian compile their figures based on police reports and witness statements. They also scour regional news, research and reporting groups. They also welcome contributions from the public for any further information, and even corrections in the data that they publish.
The deaths included are individuals who have been shot, tasered, struck by a police vehicle and those that die in police custody. This list is obviously not exhaustible.
Self-inflicted deaths are not counted, nor suicides such as drug-overdoses taken while in custody. In some situations, such as mass shootouts, it is difficult to identify whether individuals were killed by police or civilian gunshots. This does cause complications, but the Guardian strive to keep the numbers as accurate as possible.
Sometimes the official statement differs from witness statements. In situations where there are a number of credible witnesses offering an alternative story, the Guardian has chosen to label a case as disputed, until such a time when investigations are complete.
Other Databases
There are other databases working tirelessly to compile accurate figures, and these are often used to help the Guardian with the Counted. They include Fatal Encounters and Killed by Police.
A step toward creating an impartial, comprehensive and searchable national database of people killed during interactions with law enforcement – Fatal Encounters
What Do You Think?
We would love to hear your views on the statistics illustrated in this post.
Why do you think the numbers of deaths at the hands of the police are so high in the States compared with the rest of the world?
Or are we missing a vital point here?