In a report published by the United Nations last week, Juan Méndez, the UN expert on torture and other cruel, inhumane or degrading treatment or punishment criticised the US for being the only country to imprison kids to life in prison without the possibility of release. No other country currently imposes the sentence on people under 18 years old.


The UN have stated that "Detention is inextricably linked with ill-treatment, children must be protected". You can read the full report here. So why does the US continue with this practice?
You can see a summary of Méndez's reports below:
He has been clear in the guidelines:
Detention of children should be used only for the shortest possible period of time, only if it is in the best interest of the child, and limited to exceptional cases.
States should adopt alternatives to detention for children whenever possible.
Minimum age of criminal responsibility must be no lower than 12 years old and be progressively raised
No life sentences without parole for children (and even lengthy sentences can be grossly disproportionate and amount to ill-treatment).
No use of restraints for children deprived of their liberty under any circumstance.
No solitary confinement for children deprived of their liberty.
No death penalty for children deprived of their liberty.
No corporal punishment for children deprived of their liberty.
No immigration detention (detention of children based on migration status is never in the best interests of child, is grossly disproportionate, and constitutes ill-treatment).
Special attention should be paid to children deprived of their liberty in health- and social-care
International and indeed US law recognise that a sentence of life in prison without parole is particularly unfair when applied to juveniles. "Life sentences or sentences of an extreme length have a disproportionate impact on children and cause physical and psychological harm that amounts to cruel, inhuman or degrading punishment," Méndez reported.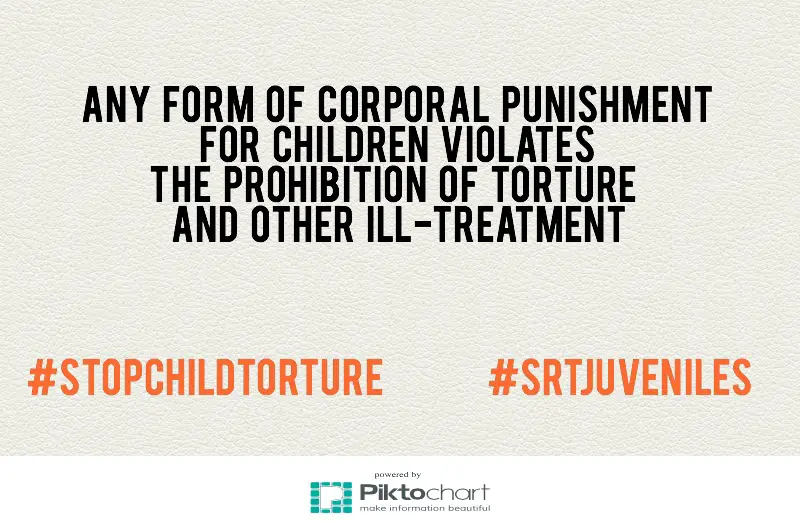 Examples of Cases
You can find examples of cases on the Bloomberg Law site. Here it is considered that life-without-parole sentences for juveniles can be likened to the death penalty (Graham v. Florida,). By likening life-without-parole sentences for juveniles to the death penalty, the defence makes relevant this Court's cases demanding individualized sentencing in capital cases. In particular, those cases have emphasized that sentencers must be able to consider the mitigating qualities of youth. In light of Graham's reasoning, these decisions also show the flaws of imposing mandatory life-without-parole sentences on juvenile homicide offenders.
The Sentencing Project conducted a survey on individuals sentenced to life in prison as children and found a number of tragic similarities between their early life circumstances.
79% witnessed violence in their homes
32% grew up in public housing
40% had been enrolled in special education classes
Fewer than half were attending school at the time of their offense
47% were physically abused
80% of girls reported histories of physical abuse
77% of girls reported histories of sexual abuse
The report mentioned that adolescence is a time of "immaturity, impetuosity, and failure to appreciate risks and consequences," all factors that limit an individual's judgement.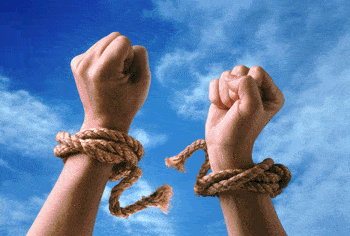 The sentencing project has calculated that more than 2,500 individuals are serving a life sentence without possibility of parole for crimes committed as children.
Their research into adolescent brain development confirms that children are different from adults in ways that are critical to identifying age-appropriate criminal sentences.
This quote was given in after a survey following the defendant imprisoned in the case of Graham v. Florida, 2010. Life in prison without the possibility of parole gives no chance for fulfillment outside prison walls, no chance for reconciliation with society, no hope. Maturity can lead to that considered reflection which is the foundation for remorse, renewal, and rehabilitation. A young person who knows that he or she has no chance to leave prison before life's end has little incentive to become a responsible individual.
Imprisoning Juveniles to Life without parole is considered a violation of the 8th Amendment to the US Constituition. As can be seen in the following, which is an excerpt from a dissenting opinion of Judge Chapel in the case of Cipriano, v. Oklahoma, 2001.
Moreover, his sentence in my judgment, violates the 8th Amendment to the U.S. Constitution…He was barely 15 when he committed the crime; he is emotionally and psychologically immature; he is learning disabled and functioned for several years below his peers; he has strong family support; he had never before been in any kind of legal trouble; and the evidence in support of his motion [to be transferred to the juvenile court] was overwhelming and essentially unrebutted…Sentencing him to life without parole is quite simply hideous and a travesty of justice.
Racial Bias
There is an undeniable bias in the figures of juveniles subjected to life without parole.
There is a body monitoring racial equality and non-discrimination which has found the following:
23.2% of juvenile arrests for murder involve an African-American suspected of killing a white person
42.4% of juvenile life without parole sentences are for an American-American convicted of this crime
White juvenile offenders with African-American victims are less than half as likely to receive a juvenile life without parole sentence as their proportion of arrests for killing an African-American (6.4%).
This is clearly something that needs to be addressed when the cases appear in court.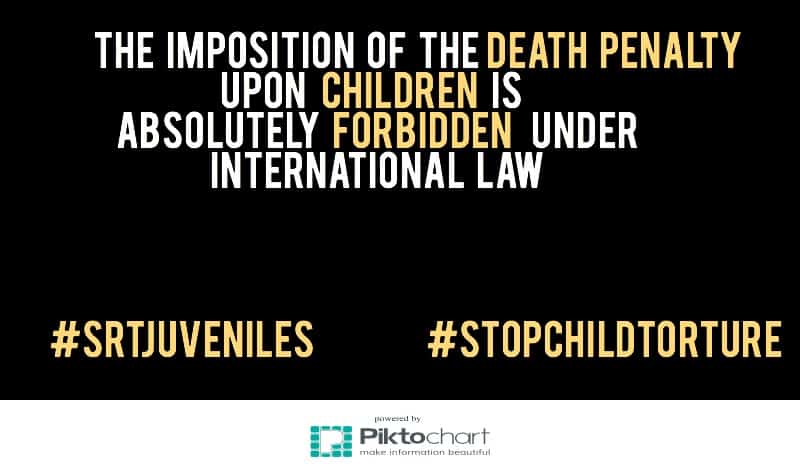 Will We See Change?
Public opinion does not tend to support the judges decisions to impose these sentences on juveniles. With increased visibility thanks to organisations such as Amnesty International and The Anti-Torture Initiative who work tirelessly to highlight the plight of individual situations, as seen below, we may begin to see a change.
This man made some terrible mistakes as a fifteen-year-old in 1993. He was then sentenced to life in prison and began serving his sentence in 1995…I find [him] to be an intelligent, thoughtful, self-aware individual who has worked exceedingly hard to turn his life around. He has educated himself in a wide variety of subjects, including a great interest in spiritual matters. He's a poet and has written some very good prison poetry. Through his poetry, I have discovered the extent of [his] knowledge of himself, his sensitivity, his determination to remain balanced in a situation often filled with chaos. I've also seen his despair and fear of dying in prison, never having achieved any of life's goals that all young men think and dream about. He no more belongs in prison than I do.
Mentor of Juvenile Lifer, Florida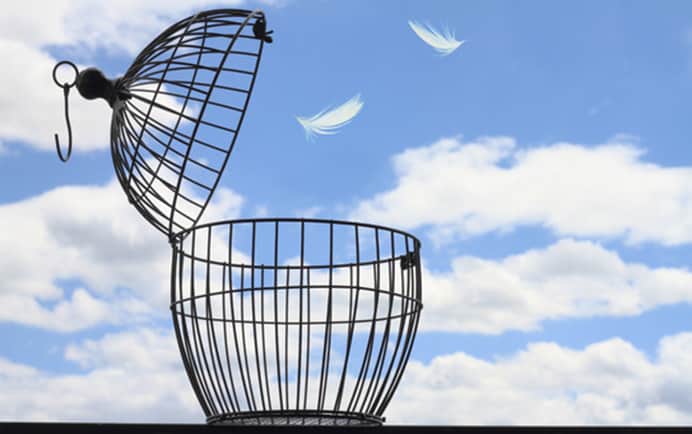 The American Bar Association made a resolution regarding the issue of juvenile lifers to the Criminal Justice Section of the House of Delegates which can be found here.
American Bar Association urges federal, state, local, tribal, and territorial, governments to adopt sentencing laws and procedures that both protect public safety and appropriately recognize the mitigating considerations of age and maturity of youthful offenders i.e., those under age 18 at the time of their offense who are subject to adult penalties upon conviction, by enacting sentencing laws and rules of procedure that will:

1. Eliminate life without the possibility of release or parole for youthful offenders both prospectively and retroactively;
2. Provide youthful offenders with meaningful periodic opportunities for release based on demonstrated maturity and rehabilitation beginning at a reasonable point into their incarceration, considering the needs of the victims.
We must also note that the plight extends to children held in detention centres too. According to the End Child Detention.org over 67,000 unaccompanied children and over 2,000 families were apprehended in the US in 2014. Méndez's warnings must be applied to them too.
As kids we know right from wrong but we do not know the full consequences. Please ask people to give us a second chance. – Juvenile Lifer, Michigan
What are your thoughts? Should a murderer be treated like a murderer regardless of the age that they killed? Or should juveniles be treated differently? Most of us would admit that we are not the person that we were at 13 years old – so should be give them a second chance? If nothing else, it would save the government a fortune! We would love to hear your views.