What Is Bisphenol A And Why You Should Avoid It.
----------- Sponsored Links -----------
----------- Sponsored Links -----------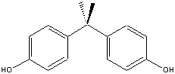 Bisphenol A, otherwise known as BPA, is a chemical compound primarily used to harden plastic. While the industry that makes BPA says that it is safe, there have been several reports lately about how it could be toxic to the human body because it mimics the sex hormone estradiol when exposed to high temperatures and/or certain dish detergents. In mice and rats there is evidence that low doses of bisphenol A can cause structural damage to the brain, hyperactivity, abnormal sexual behavior, increased fat formation, early puberty and disrupted reproductive cycles. And according to research at the University of Illinois at Chicago and University of Cincinnati, early exposure to a widely used industrial chemical in plastics manufacture may be linked to prostate cancer later in life. So it would be good to avoid it, right? Well, that might be hard to do considering that it is in so many plastic products, including those reusable plastic water bottles people are starting to use and even baby bottles…and you don't want to fill a newborn with toxins – they just got started! Here is a list of studies that show how BPA could be affecting us: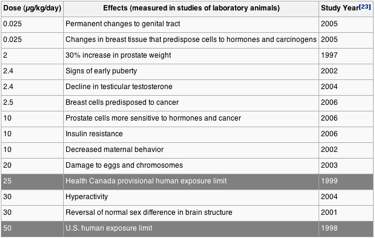 Of all the plastic types that BPA is found in, it tends to leech the most out of #7 – the one kind that older Nalgene reusable bottles and baby bottles are made out of. Since there are so many studies that point to some kind of toxicity, it would probably be a good idea to stay away from those #7 plastics, and luckily there are alternatives to the plastic baby and Nalgene bottles. For your own or your child's water bottles, you might want to check out aluminum or stainless steel bottles (like the ones from Reusable Bags). And for your baby, they still make bottles out of glass (amazing, I know) and there are also bottles made out of stainless steel. My wife has a stainless steel water bottle she carries with her every day, and we try to avoid the use of plastics as much as possible here in the house when storing food. Even if only a tiny percentage of the studies are right, that is still a lot of potentially toxic chemical being put in our bodies, and it is best just to try to avoid it, especially when there are such easy-to-find alternatives.
----------- Sponsored Links -----------
----------- Sponsored Links -----------