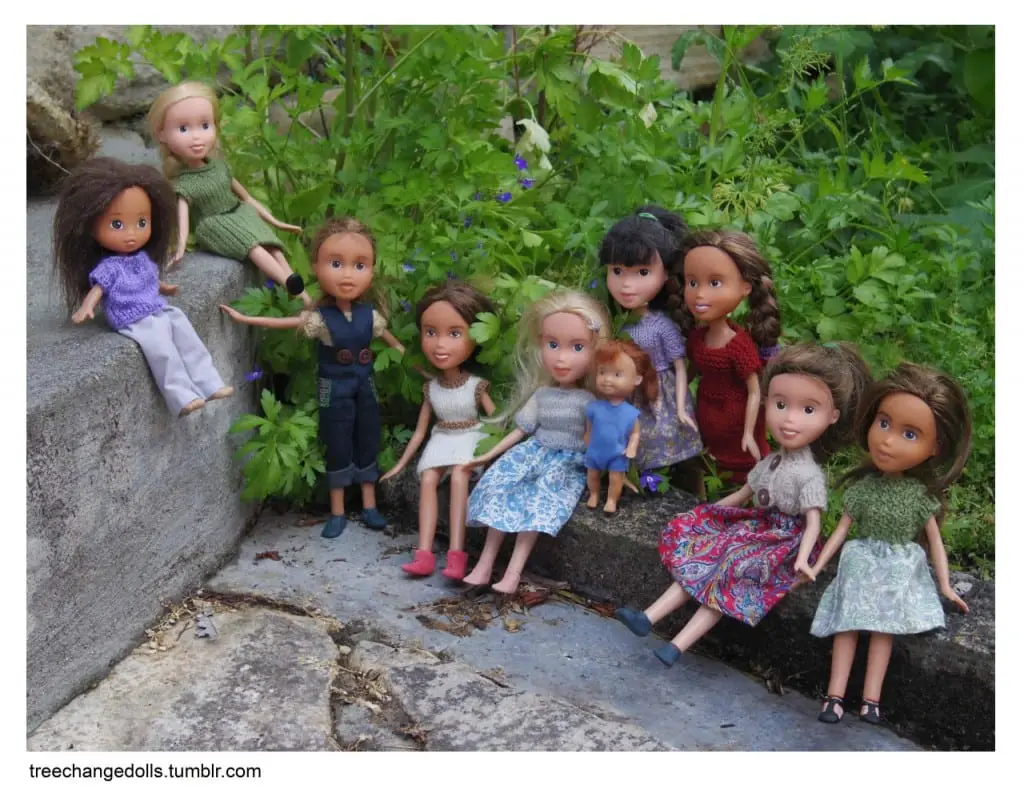 I stumbled across a post on Tumblr this week and immediately knew that I wanted to share it with you all. Tree Change Dolls.
It is a blog following the work of talented Tasmanian artist Sonia Singh, who has been rescuing second hand dolls and giving them a taste of childhood. I was captivated by the images, they are spread throughout this post – I would love to hear your thoughts on them too.
Sonia gives the dolls a new lease of life by removing the make-up and tarty, glitzy clothes. She hand paints the faces, creates new shoes and dresses them in hand stitched and knitted clothes. It is when you look at the before and after pictures that you can really question the thoughts behind marketing such brash, inappropriate toys at young impressionable girls. They call it KGOY – Kids Growing Older Younger. It is discussed here by Kay Hymowitz, author of Ready Or Not: What Happens When We Treat Children As Small Adults.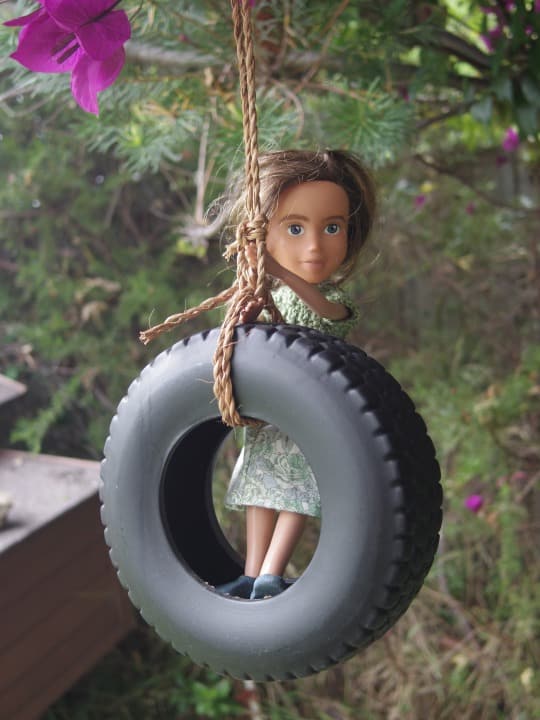 "Marketers make it sound like "KGOY" is just a fact of nature. The truth is, they have played a central role in making it happen They want to sell products; they know kids who are independent and "empowered" are more likely to tell their parents to buy those products and that the way you seize kids' attention is to make them feel older, more glamorous — and sexier."
So it is certainly not a new concern. The worry about the lasting negative impacts of over sexualising young girls has been the theme of a number of studies, looking at body image, career aspirations, academic performance and overall wellbeing of girls that played with sexualised dolls, such as Barbie and Bratz. Results have shown that there are negative consequences and the UK and US are classing this as a major public health issue. However, no action is being taken at this stage, besides calling for further more in depth research.
Dr Jean Kilbourne, author of So Sexy, So Soon: The Sexualisation Of Childhood says: "Children learn to associate physical appearance and buying the right products not only with being sexy, but also with being successful as a person. These lessons will shape their gender identity, sexual attitudes, values and their capacity for love and connection."


I would imagine that most parents looking at Bratz dolls, with slip on high heels, make up and sexual slogans on tiny outfits would choose another option for their children. But unbelievably, Bratz have taken a 40 per cent chunk of the £100m-a-year UK doll market, outselling Barbie by two to one. Why are we buying them?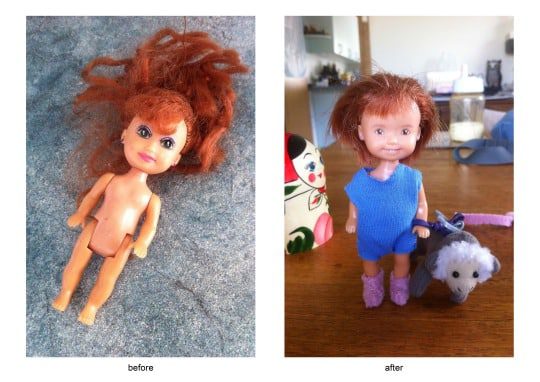 Tom Narducci, a senior consultant for the UK children's charity NSPCC, has criticised the way Bratz dolls, aimed at children as young as 5, were dressed with fishnet tights and mini skirts. "The use of sexual imagery is now more pervasive than before and it does give a very disturbing perspective on girls and young women. For girls, it's all about being more attractive to a man. For boys, it's all about looking at girls as sexual objects because that is what they are being trained to become." The NSPCC have raised concerns that social sexualisation of girls could be used by paedophiles to "make their victims feel responsible for abuse" and that it could even force children into prostitution at the extreme end of the scale. In their defence, s spokesman for MGA Entertainments, creators of the dolls, claimed they were "conservatively dressed by today's standards".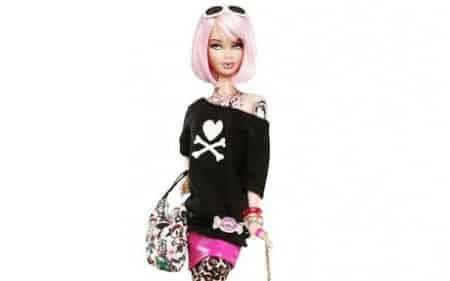 What do you think?
The scary facts are that anorexia is currently the third most common illness in pre-teen and teenage girls. There is a a continuing steady rise in underage sex. It is alarming that we are still queuing up to buy their little ones dolls that undeniably glamourise these kinds of issues.
It is not a new issue, Barbie has been in the hot seat for years with her unrealistic body proportions. Studies have shown that there is a relationship between Barbie dolls and children's desires to be thin. Monster High Dolls are also receiving negative press, but they are continuing to capture the imagination of our young girls.
The answer must lie in the bigger picture. Images on television, billboards and magazines everywhere sexualise women. The successful, famous singers, actresses and even politicians are expected to look and dress in a certain way, and are frequently ridiculed when they fail to meet the standards expected. This is an issue that is facing our society, we cannot expect girls to be uninfluenced by it. However, directly targeting pre-pubescent teens with lingerie, sexual slogans on their cropped tops and television shows depicting 'sexy' pre-teens cannot be without it's consequences.
In my opinion, the Monster High and Bratz dolls are a step too far and when I see their faces painted like realistic little girls, out climbing trees that makes me feel happy. I am so thankful that there are other beautiful alternatives available. This Lottie Doll is another example, modelled on the proportions of a real nine year old girl.
Giving a child a doll is an opportunity to impress them with an image as well as a play thing. If a company forced my daughter to play with an unhealthily skinny figure, caked in makeup and dressed in sexy clothes I would be unhappy. Luckily they cannot force us to do anything! We hold the cash in our hands. I would be with the Tree Change Dolls all the way. Which doll do you prefer?