Research has shown just how important it is to read aloud to young children, particularly for those youngsters from poorer backgrounds, in order to provide a foundation from which they can build a successful future. A study by Hart-Risley found that children from disadvantaged backgrounds have been exposed to up to 30 million fewer words than children from wealthier homes by the age of 4.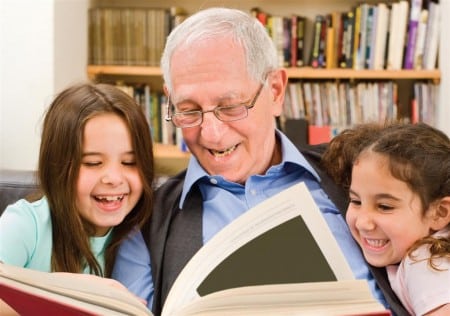 It is possible to bridge this gap through the simple act of regularly reading aloud to your child. It is critical for early language development – helping with sound awareness, memory and motivation. Reading aloud to infants helps them to start to understand language before they can even speak.
J Torgeson, who wrote 'Avoiding the Devastating Downward Spiral', said the following. "Children who fall seriously behind in the growth of critical early reading skills have fewer opportunities to practice reading. Evidence suggests that these lost practice opportunities make it extremely difficult for children who remain poor readers during the first three years of elementary school to ever acquire average levels of reading fluency."



Courtesy of PJLibrary
Reading aloud gives children access to unusual words and concepts that they may not have come across in their everyday life. Vocabulary can therefore be enlarged naturally. It also helps them to develop the important skill of listening, which can benefit many areas of life beyond school. It enriches their lives and provides a priceless gift that gives them access to a world of books.
During shared book reading, children learn to recognise letters, understand that print represents the spoken word, and learn how to hold a book, turn the page and start at the beginning. ~ Reach Out and read.org
Reading aloud to young children is also beneficial to developing routines, particularly if stories are read at the same time daily. Reading before bed can encourage a child to recognise that it is time to sleep. They can look forward to this time, and often settle down to sleep in a calm manner. It has been suggested therefore that reading a 'goodnight story' can encourage a good night's sleep and in turn a happier healthier child in the long run.
Reading together with children develops a positive association with books, encouraging individuals to be readers independently. A life long love of books can be started at a young age. The bonding that occurs between parent and child through the one on one attention is beneficial to children, especially in today's fast paced, technology filled world. Reading aloud has even been found to help children to deal with stress and tragedy.
It is important that the books chosen are of in line with the children's individual interests. The emotional tone of the shared reading also has an impact on the quality of the experience for the children. Supportive, inquisitive conversation around issues explored in the books allow individuals to obtain the maximum benefits. An interactive reading experience can also be good for a child's self esteem, as they have an outlet to express thoughts and concepts that arise as a result of hearing a story aloud. When an adult takes the time to listen and respond to such thoughts it can encourage the child to have the courage to speak out about other ideas more frequently. Problem solving can be developed this way.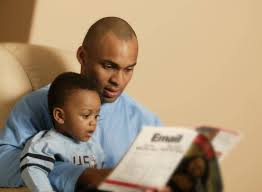 "The reality of today's world is that we're competing with portable digital media. So you really want to arm parents with tools and rationale behind it about why it's important to stick to the basics of things like books." ~ Dr. Alanna Levine, pediatrician in Orangeburg, N.Y.
Reading aloud to children on a regular basis, 4 or 5 times per week, can substantially support them in learning to read. This is especially true if the reading is done in an engaging manner, where the parents are patient and allow the child to gain the most from the experience. Good readers are more confident at school and success in class can be directly attributed to reading ability. The frequency of reading actually has a direct impact on schooling outcomes regardless of the child's family background and upbringing, including affluence.
Those that struggle to learn to read are often frustrated in class, and tend to display anti-social behaviours as they progress through the school system. Absenteeism and substance abuse have been linked to difficulty in reading from a young age.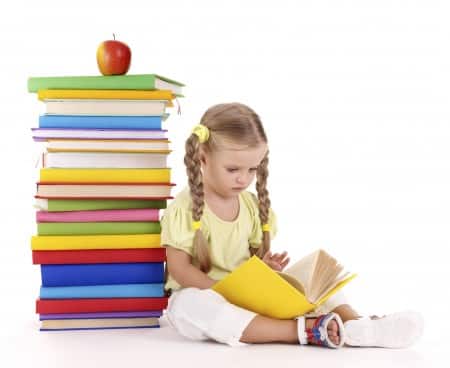 Conversely, children that reach higher levels of achievement in one stage will most likely go on to attain further skills in future stages. A child that is a competent reader may therefore perform well at school, being more likely to go onto higher education and other advanced training. This blossoms into access to more opportunities to earn money in adulthood.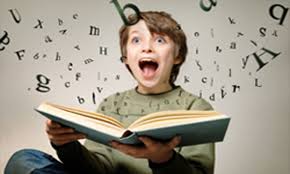 Preschool training can therefore influence an individual by providing the foundations that they need for future success from a very young age. The role of parents is clearly vital, they can benefit a child's educational performance and support them for years to come by simply taking the time to read aloud on a regular basis.
With so much to be gained by children that enjoy being read to frequently by their carers in an interactive way, there is no excuse not to be reading to your children tonight! You will realise that it is also a wonderful way to build memories and you will reap many benefits yourself.