In today's face paced World it can be hard to juggle all of the things that are required of us. Trying to keep fit, put healthy meals on the table, meet work commitments, stay connected to your partner, have some sort of social life and of course spend quality time with your kids.
When stress levels run high it is easy to take it out on those closest to us. It is not unusual to snap at the demands of our little ones, who just don't seem to grasp the pressure that you are under……and nor should they.
Our time is valuable and for parents it is vital that we try to keep things simple. Rather than struggling to afford the greatest gifts for Christmas, which eats up our time at work and multiplies the grey hairs, realise that your presence is the best present.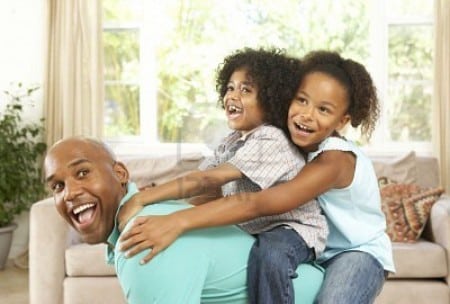 Simple acts of expressing unconditional love are the most powerful. Taking time out to let you children know that they are truly loved for who they are will make sure that they feel secure. There are some things that you can do to communicate love without even speaking a word. There will be less of an urge to pester for your attention constantly when you try these 8 simple ideas that take just a few seconds of your time. Actions speak louder than words.
1. Put your telephone or ipad down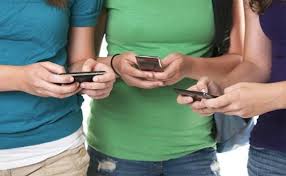 ….and look up from your laptop when you are speaking to your child. Look into their eyes! This shows them exactly how much you value them and also reminds you just how precious they are. Those little faces will grow up all too soon. What a shame it would be to miss them because you were glued to a screen the whole time. If you cannot possibly stop right away try saying, "Please give me a second to finish, as I would love to look at you while you are talking." You will find that they are usually happy to be patient because they are anticipating your full attention in just a moment. As a sideline benefit think what a fabulous lesson for your children to learn from you!
2. Smile when they enter the room
This is a great opportunity to let your child know that they are important and that you enjoy having them around. They will sense any irritation or feeling of being interrupted. Letting them know without words that their presence brings joy to you is a wonderful way to boost they self esteem.
3. Hold on tight!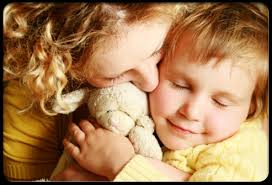 Never let go first when your little ones come to give you a hug. Let them dictate when the hug ends, staying fully focused without rushing them. These gestures of love from your children are priceless and nourishing. Absorb every drop and let them hold on to you for as long as they want to. Allow them to express their love, whether it be a quick cuddle or a long bear squeeze.
4. Listen
Take a moment every day to sit quietly with your child and listen to a piece of music, the ocean or the birds. Just relaxed, non judged time spent with no agenda other than to listen together.  What a blessing in the craziness of this noisy life many of us lead.
5. Chat
Listening will often prompt some chatter after a while. Taking the time to engage your children in real conversation, where you listen and respond fully to what they are saying is a fantastic way to help them develop. Not only their communication skills and vocabulary, but also their self esteem, goals and dreams.
6. Eat together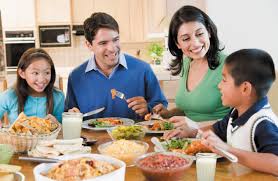 Eating together as a family has been shown to decrease obesity. Healthier choices are made because we are more mindful. Sitting together to meals is a great way to bond, as well as showing your children good table manners through modelling and encouraging a more diverse palette.
7. Play and get active!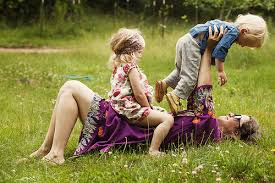 Get up and get moving together! Have fun and make memories with board games, marbles, bikes, swimming and just about any other activity that you can think of. This is a phenomenal way to bond with your children, increasing self esteem and fitness at the same time. Play is an essential part of child development, helping to develop motor skills as well as imagination. Don't be shy, get down on the floor or stuck in the mud. You just might find that you actually enjoy it!
8. Breathe
You have most likely heard the many benefits described by yoga practitioners and meditators of breathing deeply and fully. Why not share a moment at the end of each day breathing with your child. This is such a great way to unwind and a gift to both of you!
Simple!
These suggestions are so simple and easy to include in your everyday life. Just be conscious of how powerful an impact your non verbal behaviour has on your children. They can sense when you are feeling irritated and would rather they were out of your hair. Try including some of these ideas into your daily life and notice the difference. If you have any tips on ways that you make sure that your child feels loved, please share them here!