What Are Parabens?
Parabens are creating a stir in the media, but many of us don't  know exactly what they are. The Good Human hopes to debunk the rumours and present you with the facts and tools to make informed decisions on whether or not you will be boycotting parabens in your home.
Parabens are frequently added to cosmetics to prevent the growth of bacteria. They have been in use since the 1950s and the vast majority of cosmetics use a combination of them, because they are cheap and effective. The ones to be aware of are methylparaben, propylparaben and butylparaben.
Technically, parabens are a chemical compound of para-hydroxybenzoic acid and they are used as preservatives. Most that are added to our cosmetics are man-made and not naturally occurring. Naturally occurring parabens have been found in blueberries, of all places!
New York City dermatologist Fran E. Cook-Bolden is quoted as saying, "Parabens have a long history of safe use, and that's why they're commonplace. New preservatives have less of a proven track record."

Why Are Parabens Bad?
Numerous studies have been conducted, on both sides of the argument about parabens – so the questions remains. Should we avoid them?
The problem with parabens has been identified because they are xenoestrogens, i.e. they mimic oestrogen in the body. This has been linked to breast cancer and reproductive issues, including early onset of puberty and reduced sperm count.
Researchers have found parabens in breast tumors and believe there is a relationship between parabens and tumors. And in the July 2002 issue of the Archives of Toxicology, Dr. S. Oishi of the Department of Toxicology, Tokyo Metropolitan Research Laboratory of Public Health reported that exposure of newborn male mammals to butylparaben "adversely affects the secretion of testosterone and the function of the male reproductive system."
It also appears that parabens can be stored in the body, resulting in a cumulative effect that can damage health over time. Research been found to link them to cancerous cells, but does not compare results with levels of parabens in noncancerous cells.
So while there is currently no scientific evidence to confirm that parabens directly cause cancer, it is right to be mindful. Many products are emerging that are paraben-free, so it is possible to avoid them if you are concerned.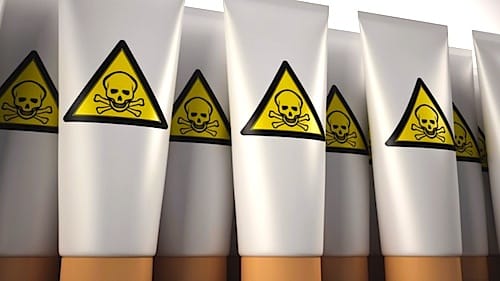 What are the alternatives?
It is safe to say that almost all products that are not specifically labelled at paraben free are likely to contain parabens. You can use oil based organic products, which do not need a preservative like water based cosmetics. These are usually sold in dark, pump containers which keep them protected from air and light.
Brands that are proudly paraben free include the following:
Skin Deep
There is also a wonderful online resource called http://www.ewg.org/skindeep/site/about.php">Skin Deep that you should use to keep fully informed about the cosmetics that you purchase. Their mission is detailed below. You can check your favourite products on their unbiased database to see for yourself results on the ingredients that they include.
It's our mission at Environmental Working Group to use the power of information to protect human health and the environment. EWG's Skin Deep database gives you practical solutions to protect yourself and your family from everyday exposures to chemicals. We launched Skin Deep in 2004 to create online safety profiles for cosmetics and personal care products. Our aim is to fill in where industry and government leave off. Companies are allowed to use almost any ingredient they wish. The U.S. government doesn't review the safety of products before they're sold. Our staff scientists compare the ingredients on personal care product labels and websites to information in nearly 60 toxicity and regulatory databases. Now in its eighth year, EWG's Skin Deep database provides you with easy-to-navigate safety ratings for a wide range of products and ingredients on the market.
The Campaign for Safe Cosmetics
This is another great online tool to keep you fully up to date with the status of cosmetics. You can read more about this campaign here on The Good Human. This campaign for Safe Cosmetics has been working hard  for 11 years to educate consumers about the toxic elements of cosmetics that they use. They have pressured many manufacturers into disclosing their full lost of ingredients, and to make wise choices when it comes to their formulations. Their committee consists of representatives from the Breast Cancer Fund, Alliance for a Healthy Tomorrow, Friends of the Earth and Women's Voices for the Earth.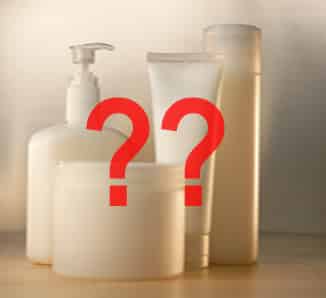 Summary
While the evidence is not completely satisfactory regarding the safety of parabens in your cosmetics, it is possible to keep informed and make choices to keep these toxins out of your cosmetics. I would love to hear about your favorite paraben free products and indeed if you believe there is nothing to be concerned about. Please share in the comments, it would be great to hear your thoughts.