The Zoetrope is a vertical-axis wind turbine (VAWT) made from materials commonly found at your local hardware store and a few easily purchased online, and Applied Sciences has made the decision to "open source" the turbine for everyone who wants to try their hand at making one. With videos and a downloadable PDF construction guide, it looks like anyone with a menial amount of handyperson abilities could make one for themselves.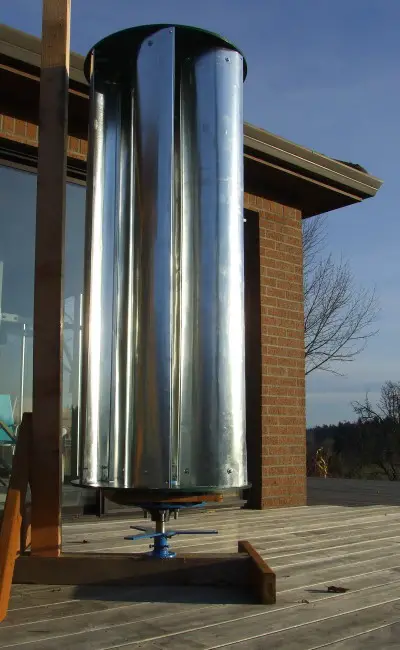 These type of vertical-axis wind turbines are quiet, really strong, and don't require too much wind in order to operate efficiently. I am thinking I may just give building one of these a shot myself!
David is the publisher and editor of The Good Human. He has been writing online about environmental issues since 2006. You can follow him on Twitter at
@thegoodhuman
.
Like this post? If so, please consider subscribing to my full feed RSS. Or, if you would prefer, you can subscribe by Email: