Pillows do not only offer comfort during rest or sleep. Their role in supporting an individual's body is also crucial.
When one properly uses pillows, they can significantly provide support to the spine and the head, neck, and down the hip structure.
A good organic pillow can help reduce and prevent pains, especially back and neck pain. Pillows give their users the correct upper body alignment during sleep.
When a person's body is adequately aligned, one will feel relief from pressure. There is no one size fits in choosing your own pillow.
It should fit your own curves, body shape, and sleeping position. It needs to counterbalance the points in your body. Here are the top seven best organic pillows which can give you a better experience than the synthetic options:
The Top 7 Best Organic Pillows
Ready to find the perfect pillow for you and your health? Check out these best organic pillows for 2022.
Happsy's signature organic cushion features natural cotton and wool batting and the highest grade 100% natural and organic latex derived from the renewable sap of the Para rubber tree, chosen for sustainability from India and Sri Lanka. The organic pillows are made in the United States and do not contain dangerous chemicals.
This non-toxic pillow is eco-friendly. In terms of the cover, the stretch-knit fabric makes comfort even better. Additionally, the latex layers create a bouncy effect for sleepers.
Latex has a heat retention capability while also helping the air to free flow into its hollow channels.
The organic latex pillow underwent a unique production process in terms of comfort, making it neutrally adaptive to the room temperature. The cotton cover makes the pillow more comfortable than the synthetic polyester. It will not absorb too much heat if the weather is hot, yet it will give users a more fantastic experience.
When we talk about comfort, this pillow is very breathable. Although this organic pillow is a bit pricier than the synthetic ones, Happsy organic latex pillow is still cheaper than other pillows in their flagship category.
Pros
Does not contain dangerous chemicals
Made of eco-friendly materials
Bouncy and comfortable
Has heat retention capability
Cons
Magnolia Organics Kapok Pillow is eco-friendly. It is made in a GOTS-certified factory in the USA. Due to its best natural features, this has been recognized as a GOTS certified organic pillow. This pillow's best feature is that it is hypoallergenic.
For readers who do not know what Kapok is, it is a thin, fibrous material similar to cotton that develops around the seeds of the ceiba or kapok tree. It is used to fill pillows, soft toys, and other items. In terms of its exterior, you can observe that it is crafted from high-technology, ultra-dense woven fabric. Meanwhile, safe and natural Kapok makes up its intrinsic feature.
When using the Magnolia Organics Kapok Pillow, most users felt that its 20% cotton density helps retain the pillow's shape. Additionally, it is comfortable because of its smooth and silky texture. This organic pillow comes in three different sizes: standard size, toddler, queen, and king.
Pros
Excellent for back sleepers
Soft and fluffy
Hypoallergenic
Mold resistant
Dries quickly
Cons
Beans72 is a refillable organic pillow. You can order its refills when it shrinks over time. This cushion is manufactured of pesticide-free, triple-air-clean USDA buckwheat hulls farmed in the United States. The material is one of the oldest, and it's been used in Japan for centuries.
Buckwheat hulls enable air to circulate and keep the pillow cool while sleeping. It is supportive and can help with typical sleep issues, including stiff necks and headaches. These buckwheat pillows cannot be cleaned, yet the contents can be dried in the sun if they become wet. However, covers should be cleaned on a regular basis.
Pros
Affordable price
Has 30-day return policy
Supports side sleepers
Adjustable for any sleep position
Cons
Returns are only for defective items
Naturepedic Organic 2-in-1 Latex Pillow has customizable and innovative features. With its two main components, this gols certified organic latex pillow can cater to your needs.
First, it's an organic shredded latex pillow. Its core has an adjustable fill, making it the best pillow for those who want to enjoy the exact amount of support for any sleeping position.
The next component is the exterior encasement. This provides two sides: a stretch-knit and a quilted one for different textures. The smooth side allows you to stretch according to the unique head and neck shapes. Meanwhile, the quilted side gives a soft and fluffy experience with dual-action compression of PLA fiber and latex.
Its removable cover is machine washable for hygienic and durable purposes. It can also last for years.
Pros
Has 1 year warranty
Free shipping
Has 30 night sleep trial (free returns within 30 days)
GOTS certified
Cons
Happsy Organic Latex Pillow (Queen Size) measures around 15 inches by 26 inches. It's a good option for those who can't sleep with small pillows. With its size, this one offers a wonderfully comfortable night's sleep, particularly since its raw materials are safe and organic.
The pillow has a soft latex core that supports the neck while remaining comfortable. On the other hand, its cushion can resist imprints. It does not flatten out like a traditional fiber pillow. Organic cotton cloth is a better option for sleeping.
Happsy is free of memory foam and other polyurethane foams and flame retardants, formaldehyde, pesticides, GMOs, and glues/adhesives. Passing the Global Organic Latex Standard, this one's GOLS certified. It's made in the USA with domestic and imported fabric and components, making it a really good option if you want something safe but comfortable.
This GOLS certified organic latex pillow comes with a one-year guarantee and a customer service staff too.
Pros
Does not contain dangerous chemicals
Made of eco-friendly materials
Bouncy and comfortable
Has heat retention capability
Cons
This Sleep Artisan pillow wants to serve the side sleepers market. It has the capability to support specific types of sleepers to better sleep at night. This can help users avoid stiff neck and pain due to prolonged side sleeping.
Aside from the ergonomic design that makes it unique, another best feature is its composition— a combination of organic latex and Kapok. These components let users experience breathability regardless of their sleeping style. It also provides durability making this pillow last longer than the standard ones on the market.
The exterior of this cushion is made of organic cotton, which will keep everything secure while assuring you sleep on the safest surface possible.
Pros
keeps the temperature constant
30-day trial at home
hypoallergenic and antimicrobial
There are no petroleum-based chemicals or smells.
adjustable assistance
Cons
May have a bumpy or pebbly texture
The fill is not machine washable.
Customized pillowcase is required
For stomach sleepers, this is not a good solution.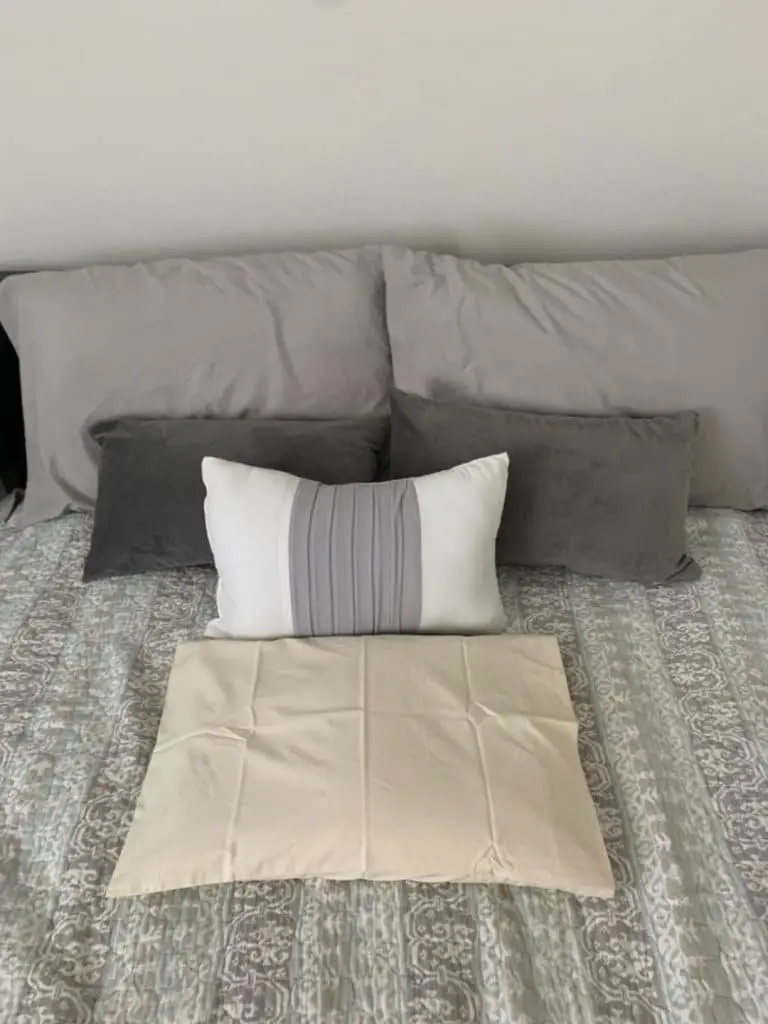 Lofe Organic Buckwheat Pillow is made with 100% natural materials. The kind of filling it has is unprocessed buckwheat, making it a high-quality product that is both chemical-free and sustainable.
This pillow is known for its ability to provide the perfect balance of support and comfort for your neck, head, and spine. It is hypoallergenic, dust mite resistant, and mold resistant. It has a lot of competitive advantage over all organic pillows. It has two sizes: the standard size (21×15) and the queen-size (26×16).
Pros
Can reduce snoring
Has strong muscle support
Provides better sleep
Can lessen migraine
Hypoallergenic and dust-mite resistant
Durable and long lasting
Cons
Best Natural Pillows: The Comparison
For those looking for a bigger option:
What Is A Natural Pillow?
Natural pillows are a type of pillows that have a natural filling that is often hypoallergenic. It is usually made of organic materials such as:
Alpaca Pillows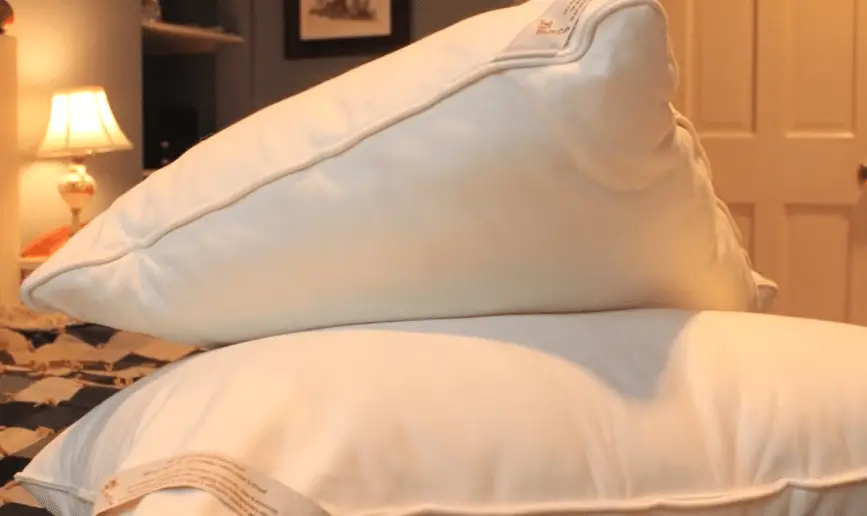 One of the softest materials yet the strongest among the list of fabrics is alpaca wool. The said components are not prone to dust and mite accumulation, which triggers allergic reactions.
Alpaca wool is a temperature-regulating pure fiber with a hollow center that keeps it warmer than sheep wool. It resists water and absorbs moisture from your skin, keeping you dry and comfortable. This material is hypoallergenic since it is entirely natural and smooth, with no chemical pollutants required to eliminate lanolin oil.
Wool Pillows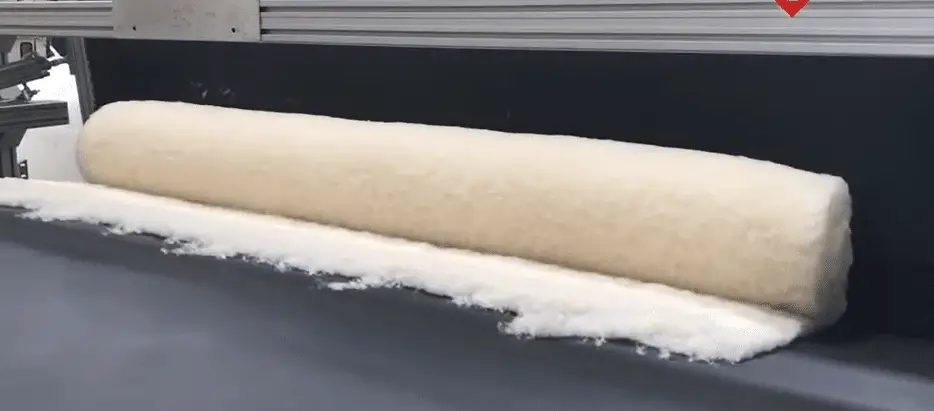 The most popular material on the market, pure sheep wool, helps regulate the temperature according to the weather, keeping you warm in the winter and cool in the summer. The lanolin oil present provides Dust-mite resistance in the fiber, commonly blamed for allergies. By the way, pure wool does not cause allergic reactions.
Wool is wrinkle-resistant because it returns to its original shape after being pressed. Wool is durable and stain-resistant due to its multi-part complex fiber. Wool is very soft and comfortable because it traps air close to the skin.
Latex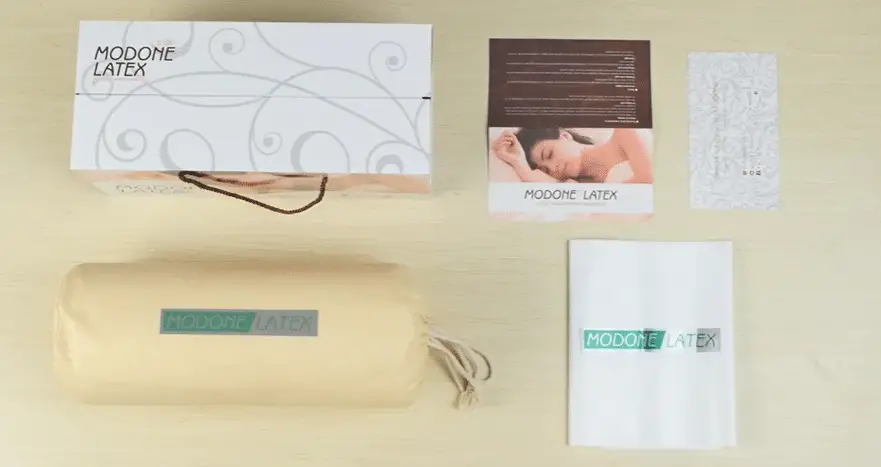 Latex is sourced from rubber tree sap, giving it a stable feel that comes in a huge range of firmness levels to suit your needs. A quick tip to identify pure latex is to see its yellow color and heavyweight. This color difference arises because of the purification process that latex must undergo. Synthetic latex would be easier to lift and whitish-yellow in its look.
Latex fiber has large holes that offer pressure point relief for people suffering from lower back pain. Naturally breathable, it is easy to cuddle and is biodegradable. If you are suffering from any kind of allergies, then the anti-microbial properties of latex would provide a lot of comfort.
Other common materials are:
A certified organic pillow can amazingly last for 7 to 10 years. On the other hand, their synthetic counterparts can only last for six months to 2 years. It is more economically advantageous to buy an organic pillow in the long run.
In terms of comfort, natural pillows have the capability to control temperature most, mainly if you use wool as the filling. This type of pillow allows users to customize the refills and adjust their level of softness or firmness.
How To Choose A Natural Pillow?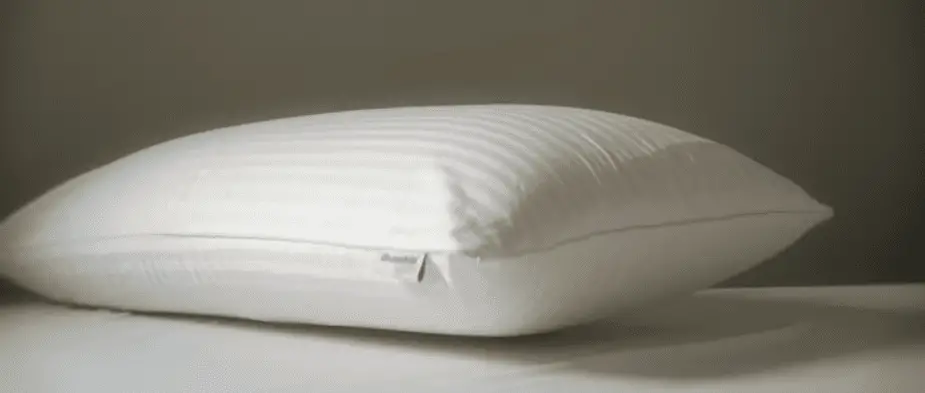 Most people tend to overlook the delicate buying process of pillows. For some, as long as it is soft and fluffy, it is okay. Remember that pillows are your every-night companion. It would be best to have a pillow that fits your sleeping needs for eight hours.
Furthermore, if you have specific allergic reactions, you need to know which materials have been used to manufacture. Remember, better knowledge means better sleep. Here are some tips and practices you should observe before buying a natural pillow of your own:
Make sure it is soft and safe
Among all the materials mentioned above for certified organic pillows, often, organic wool is the way to go. The best thing about this is that it can fight off dust mites Plus, pillows made from organic wool are flame-resistant. Plus, they can regulate body heat.
Choose the smart one
Smart pillows are those that can provide microclimate. It is the body temperature and humidity regulation process that can lead to stress alleviation. When this process happens, users can have a genuinely good night's sleep.
Handpick the healthy and hygienic one
Hygiene is essential. Choose the right pillow that will allow you to practice proper hygiene. No matter how soft your pillow is or how excellent the support it provides, it will be useless if you are not cleaning it well. Cushions with removable pillow covers are the best for this category.
Know what kind of sleeper are you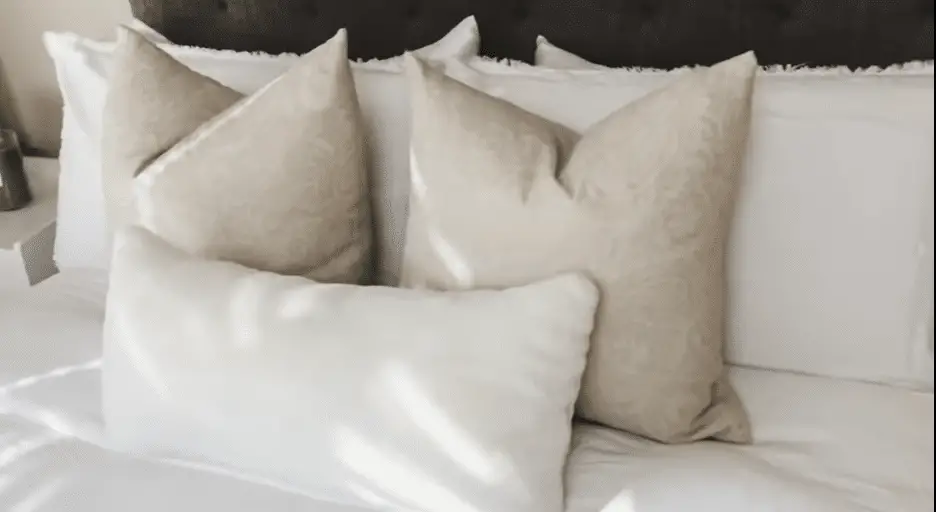 Know what you need according to the type of sleeper you are. Different manufacturers design various certified organic pillows for other purposes. For instance, back and side sleepers may find that organic pillows made of materials that adapt to pressure (such as memory foam) are especially effective.
Also, side sleepers may find those fluffy fabrics such as Kapok or shapeable materials such as down very beneficial in this posture. Some specialists advise against sleeping on your stomach since it puts your upper cervical spine in end-range rotation or extension.
An organic pillow with a low loft, soft support, and compressible content like feathers or down substitutes is advised for stomach sleepers who can't sleep any other way.
Make sure you will use the right one
Keep the following in mind while choosing an organic pillow:
the right cushion and pillow firmness should support the natural curve of the spine
keeps the head, neck, and spine in neutral alignment.
Check the reviews
If you want to make sure you end up with the best alternative pillow to what you're already using, it's a good idea to check what others have to say about your options.
Whether you're looking for a certified organic cotton pillow or latex pillow, you'll find online reviews on e-commerce sites like Amazon as the most reliable source of information about the product. The reviews you'll read from those sites come from people who have used the specific pillow already. Honest opinions from real experiences will save you from buying the wrong one.
Small and local businesses are better
We suggest you go for small pillow sellers rather than those manufacturing bulk. Handmade or local products are frequently crafted with attention to detail and quality. When you do this, you're able to support local businesses in your community.
Key Takeaways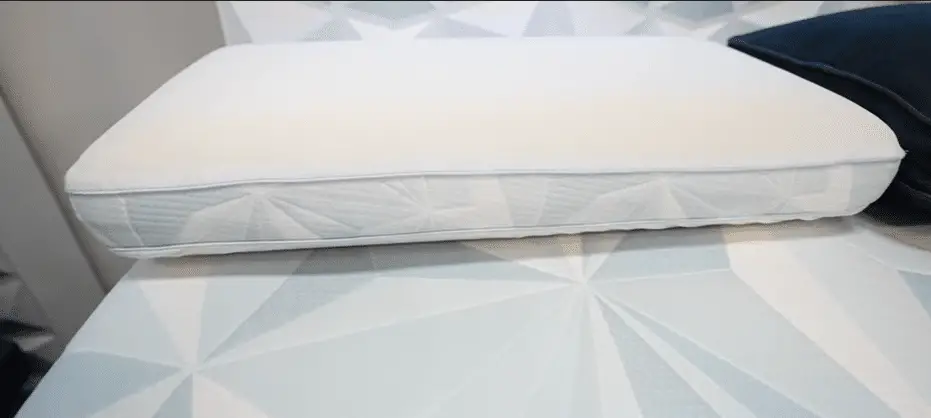 You spend almost one-third of your day in bed. That is why you need to ensure that your overall bed experience is as comfortable as possible and not settle for just any alternative pillows on the market today. Imagine how satisfying it is to rest on a pillow that can cater to your usual sleeping positions. Not only that, but it can give you peace knowing that your pillow is made of all-natural materials.
Most pillows on the market today are manufactured with potentially toxic chemicals and synthetic materials. While some of them are able to provide some spine and neck support, they may expose us to toxins that are damaging to our health.
These are just some of the reasons why certified organic pillows are gaining some attention in the market nowadays. So whether you're looking for latex pillows, foam pillows or organic cotton pillows, remember to be extra careful. Look for organic certifications and make sure that it's the perfect pillow for your sleeping position.