Q: I've heard that many air fresheners contain toxic chemicals. Are there any green-friendly, non-toxic air fresheners out there, or how can I make my own?
It is true that some air fresheners on the market today make use of harsh chemicals to eliminate or overpower odors. "Many air fresheners contain nerve-deadening chemicals that coat your nasal passages and temporarily block your sense of smell," reports National Geographic's The Green Guide. Some of the most offensive ingredients – volatile organic compounds (VOCs), benzene and formaldehyde—can cause headaches and nausea and aggravate asthma, and have been linked to neurological damage and cancer.
Perhaps even more worrisome, though, are dispersants known as phthalates that cause hormonal and reproductive issues, birth defects and developmental disorders. A 2007 review by the non-profit Natural Resources Defense Council (NRDC) found that 12 out of 14 widely available air fresheners contained phthalates. Some of the air fresheners that tested positive for phthalates were labeled as "all-natural" or "unscented." Two of the worst offenders analyzed by NRDC were sold at Walgreens stores under that company's own generic label. As a result, Walgreens removed the products from its shelves, and the manufacturer which made them reformulated their product line without phthalates.
Given such problems with air fresheners, many of us are looking for non-toxic alternatives. Of course, first and foremost would be opening a window or two, as nothing beats good old fresh air for shooing away offensive odors. But sometimes the weather doesn't cooperate for leaving windows and doors open. The website greenhome.com suggests filling a small spray bottle with a mixture of four teaspoons baking soda and four cups of water and then spraying the solution in a fine mist to neutralizer odors. Similarly, The Green Guide suggests mixing a few drops of an organic essential oil (lemon, orange and lavender are popular choices) with distilled or purified water and spraying with a mister.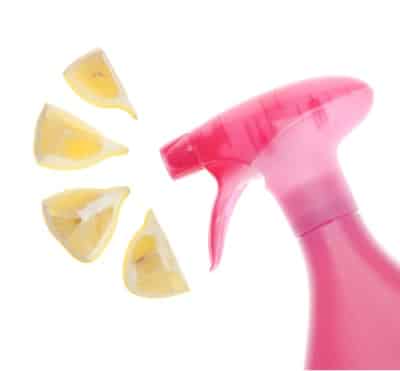 Another all-natural way to get rid of nasty smells is by wrapping cloves and cinnamon in cheesecloth and boiling them in water. Yet another consists of leaving herbal bouquets standing in open dishes where the fragrance can dissipate throughout a room. And don't underestimate the air-cleansing power of houseplants (see 10 Plants That Clean The Air Inside Your Home), which can improve indoor air quality by filtering toxins out of the air. Mother Nature Network reports that aloe vera plants can filter benzene and formaldehyde out of the air, that spider plants are known for their ability to take xylene and carbon monoxide out of the indoor environment, and that gerber daisies excel at removing the trichloroethylene that may come home with your dry cleaning.
Greenhome.com also sells a variety of non-toxic air fresheners for those less inclined to making their own. EcoDiscoveries AirZyme makes use of natural enzymes to eliminate smoke, pet or other smells with a few sprays. Other options include The Natural's Air Freshener & Deodorizer and Tru Melange's Beeswax and Soy candles.
CONTACTS: The Green Guide; Greenhome.com; Mother Nature Network.
EarthTalk is written and edited by Roddy Scheer and Doug Moss and is a registered trademark of E The Environmental Magazine (www.emagazine.com). Send questions to: earthtalk@emagazine.com. Subscribe: www.emagazine.com/subscribe; Free Trial Issue: www.emagazine.com/trial. Environmentally Friendly Cleaning Bottle Spraying Lemons image from BigStock.