I love to cook and when I have the time I make soups, stews and pasta meals in large batches and freeze them. I use leftover plastic containers, but I know this is not good. What kinds of containers are safe for freezer food storage?
Best Freezer Containers in 2022
Tritan, a BPA-free material that mimics glass but is shatter resistant and more durable than other plastics, is used to make the Rubbermaid – Brilliance container.
This appealing set includes rectangular containers with flat lids that are slightly recessed, allowing you to stack them in the refrigerator without worrying about them tipping over.
A thick silicone gasket within the inner lip of the lid floats on top of the container. With a whoosh, the air is ejected from the container via the lid's vent holes when you push down on the lid. The two little latches on the long sides lock close, creating an airtight barrier that proved to be leak-proof 100 percent of the time.
The containers also include one-quarter-inch extensions on opposing ends that keep the heated container cold when removing it from the microwave.
According to online instructions, Turmeric will stain the Tritan plastic, while tomato-based sauces will not. Although our marinara sauce left a little stain on the container and lid, it was considerably less than on the other containers we tried.
The Rubbermaid Brilliance withstood the dishwashing cycle with minimal pitting or scratches. The container and lid seemed to be brand new, except for the rose hue left by the spaghetti sauce on the beveled edges of the container.
The only criticism we have with the Rubbermaid Brilliance is that you cannot remove the silicone gaskets on the lids. The gasket flexes so that you may scrape inside its ridges, but the whole lid would have to be soaked in a cleaning solution to eliminate odor retention.
For such a high-quality product, Rubbermaid Brilliance is pretty priced. It is microwavable and dishwasher safe.
Pros
Made of lightweight, durable, and BPA-free Tritan plastic
Leakproof set that is also available in small sizes
Reliable and trustworthy
Each lid is flat with a recessed edge that allows you to see contents from every angle
Cons
Turmeric will stain
You cannot remove the silicone gaskets from the lids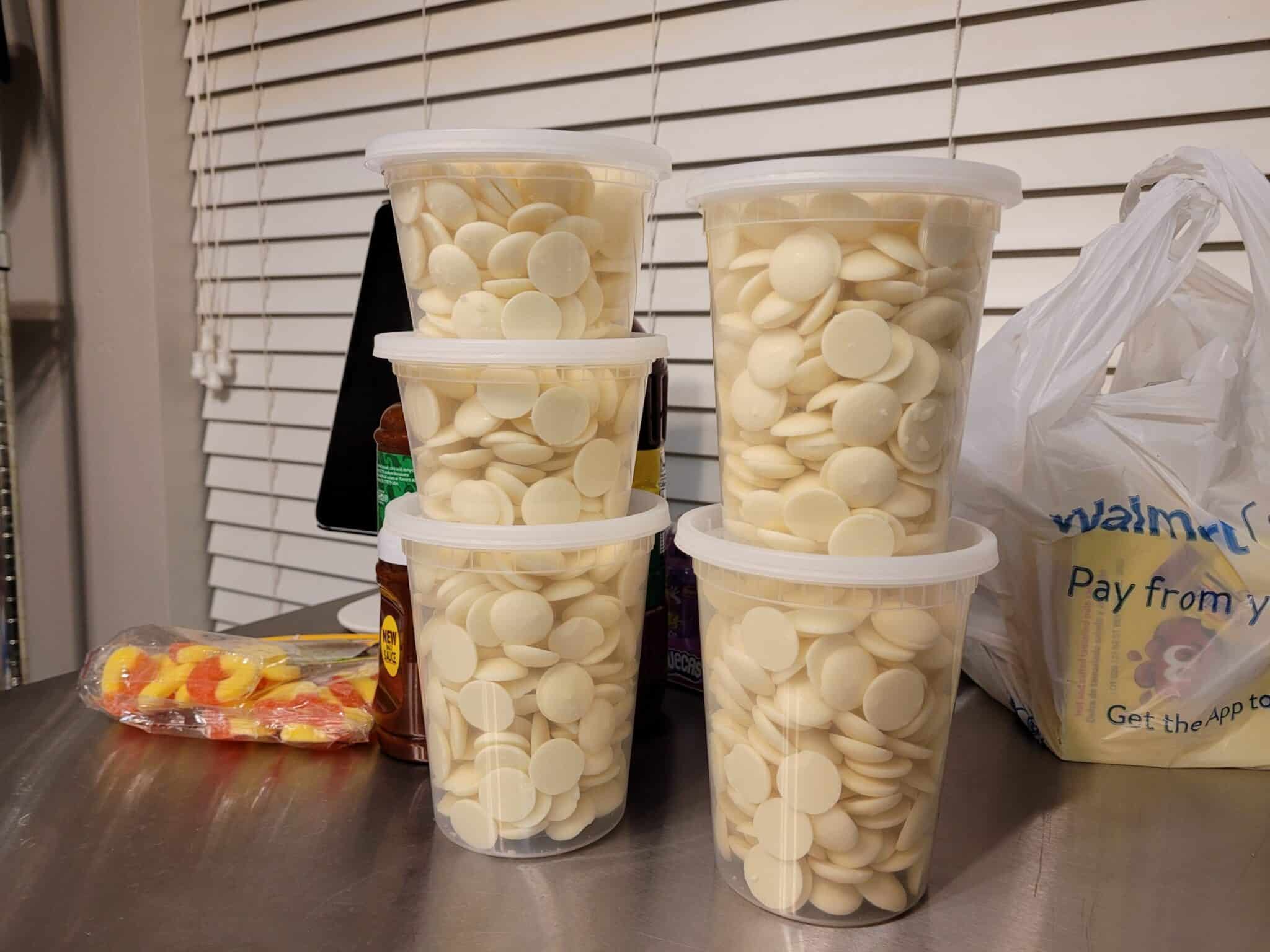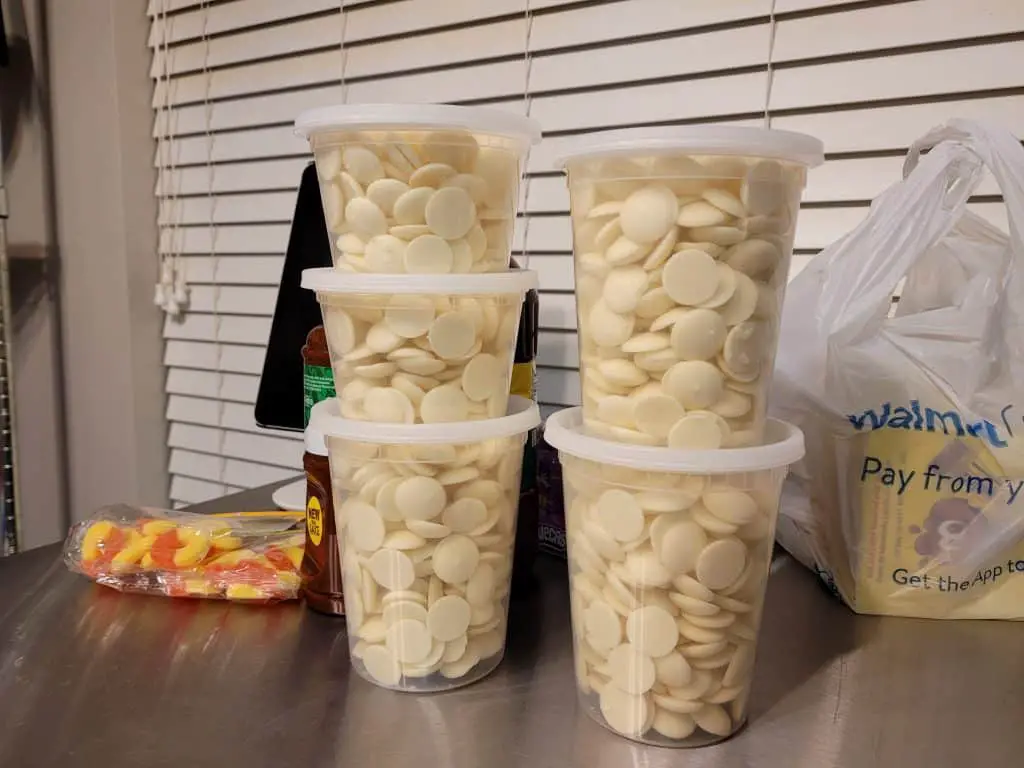 These DuraHome containers are ideal for catering or other food service businesses and people who wish to prep and cook in enormous amounts. The tall, cylindrical containers come in a convenient 24-pack, carry a quart (32 ounces), and are recognizable from restaurant takeaways.
Microwave-safe, you may wash the reusable containers on the top rack of the dishwasher. Although the manufacturer says the lids are leakproof, we advise you to use care when transporting them. When using the microwave, be sure to remove or vent the cover.
We thought these transparent plastic food containers were an excellent substitute for more costly containers. These containers can tolerate a wide range of temperatures, from microwave to freezer (up to 250 degrees Fahrenheit). Great for meal planning, portion management, and leftover storage.
For compact storage, the containers nest together. You may swap out all lids. It is also leakproof. Use them to keep your refrigerator and freezer clean when storing soups, sauces, condiments, and baby food. It is food-safe, FDA-approved polypropylene that is 100 percent BPA-free and toxin-free. These spherical containers are a household must!
You can also use it as storage organizers for toys for children, pieces of puzzles, office equipment, jewelry, slime crafts, and arts.
Pros
Microwaveable
Excellent for foodservice businesses
Popular size and shape
Leakproof
Cons
Only top-rack dishwasher safe
Not very durable
Many BPA-free plastic containers include vented lids to minimize splattering in the microwave. The lids also stack together for convenient pantry storage. One of our early favorites was Rubbermaid Easy Find Lids. The lid clicks on top of the container, similar to typical Rubbermaid or Tupperware.
Upon testing, the lids were extremely simple to open and shut. A square vent that snaps up and down in the microwave releases steam. The Rubbermaid was the only plastic container with a microwave-friendly lid.
The Rubbermaid Easy Find Lids design proved leak proof even with the vent. It was even airtight, which surprised us. However, the marinara sauce proved to be its undoing. The container was severely discolored and significantly pitted after microwaving and dishwashing.
The Rubbermaid Easy Find Lids would not survive, even if the lid closed smoothly and the container was still leak proof.
This collection of freezer storage containers tries to fulfill all of the requirements. It comes with 21 various sizes and shapes of containers (plus a 60-piece set if that's not enough). The smallest container contains half a cup, while the biggest holds seven cups. The pieces are lightweight and portable.
Pros
Wide variety of sizes
Lids snap together for compact storage
Portable
Lightweight
Cons
Not oven safe
Not entirely stain-resistant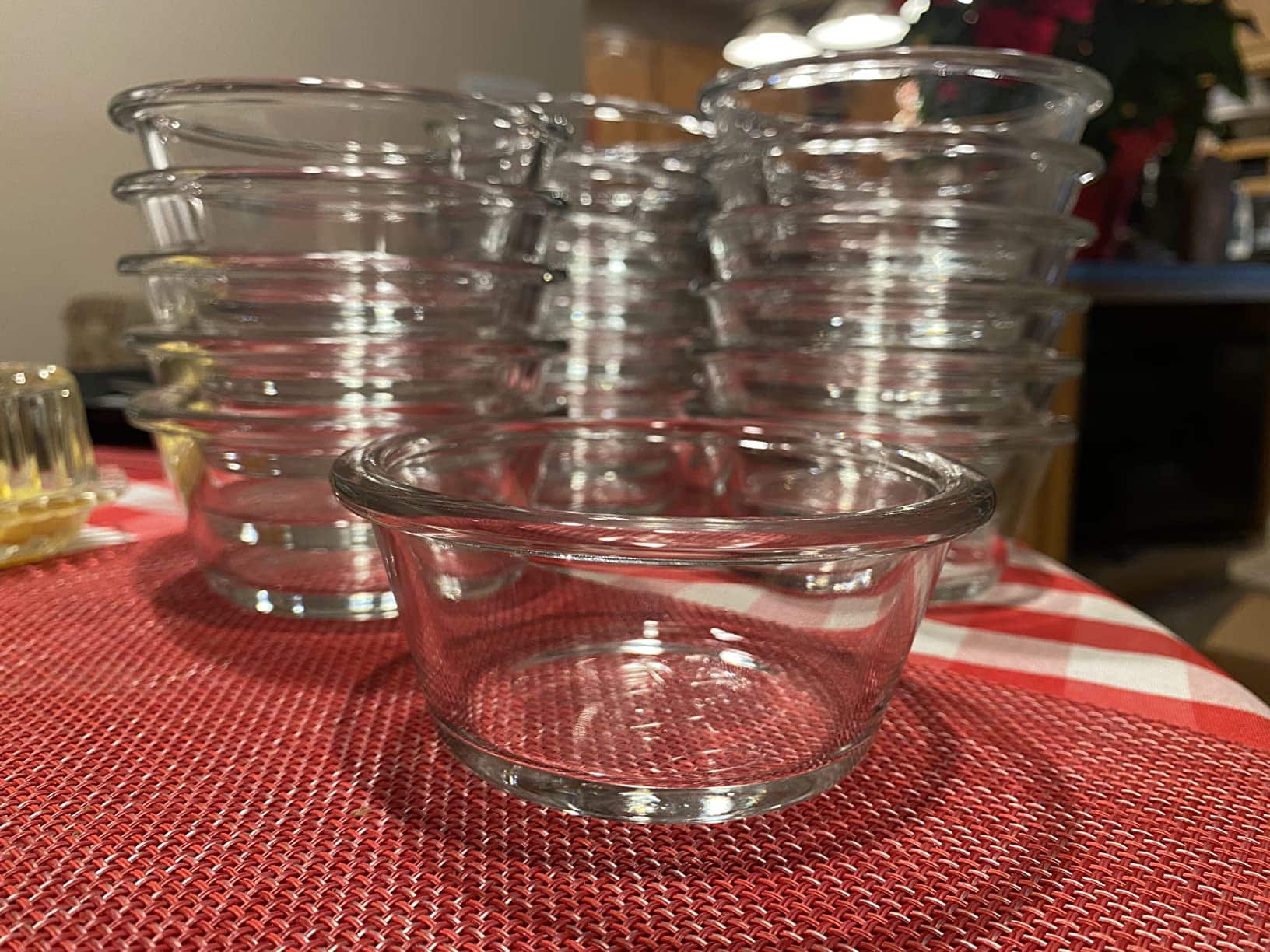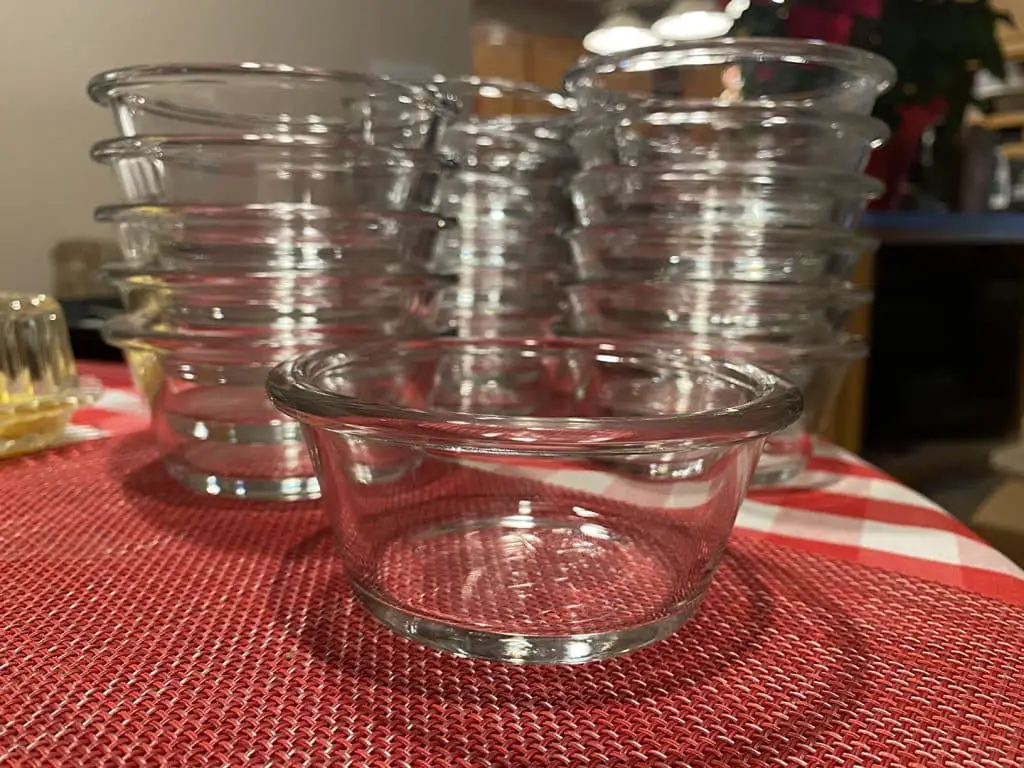 Glass containers are far simpler to clean than plastic containers, and there are no BPAs or phthalates to worry about. Our favorite glass container was the OXO Good Grips Glass Round Food Storage Container. Because it's constructed of borosilicate glass, it can survive temperature fluctuations and move from freezer to microwave to prepared oven.
The thick silicone gasket fitted into a groove in the lid set OXO apart from the other finalists. The gasket is constructed of soft silicone and floats on top of the container, so pressing down makes an airtight seal while making the latches simple to lock into place. The silicone gasket is easily removed for cleaning and glides back into the channel of the lid with little effort.
In all of our testing, the OXO functioned flawlessly. You can cook the marinara sauce evenly in the microwave and oven, and it is leakproof and airtight. Although the glass container was spotless after being washed in the dishwasher, the plastic cover was discolored. On the other hand, you may remove the silicone gasket for cleaning.
Although OXO's glass containers are pricier than the others we tested, their solid lids and latches provided the best seal and were the simplest to clean.
Pros
Very easy to clean
It has a thick silicone gasket that ensures a leakproof and airtight seal
Durable and easy to snap shut
Cons
Lay-flat rezip bags are convenient at home or on the road. Food-safe, lead-free, and BPA-free, rezip lay-flat bags are available in lunch, snack, and gallon sizes.
Instead of changing containers at home, you can use them as travel pouches, healthy lunches, snacks, or bulk supermarket items. We liked that the transparent design allows you a quick look at the items within, and the double-lock clasp ensures that the bag is airtight.
The bags also nest and compress flat for easy storage when not in use. We recommend these reusable alternatives if you want to avoid using throwaway freezer bags. It may save a lot of freezer space, and it can hold practically everything you want to put in your freezer. Just freeze them flat to save as much space as possible.
According to rezip, one of them may replace 300 throwaway bags. They are a lightweight PEVA material2 that's equally flexible as the original. The closure has a double locking mechanism that ensures an airtight seal and prevents leaking. It is worth noting that you will want to hand-wash them to ensure that they last as long as possible.
Pros
Lead-free and made out of durable, food-grade PEVA material 
Durable and Lightweight
One (re)zip replaces up to 300 disposable baggies
Leakproof double-lock closure provides an airtight seal
Transparent design allows for a glance at the contents inside
Cons
The bag may pull away from the sealing strip
Not very stain-resistant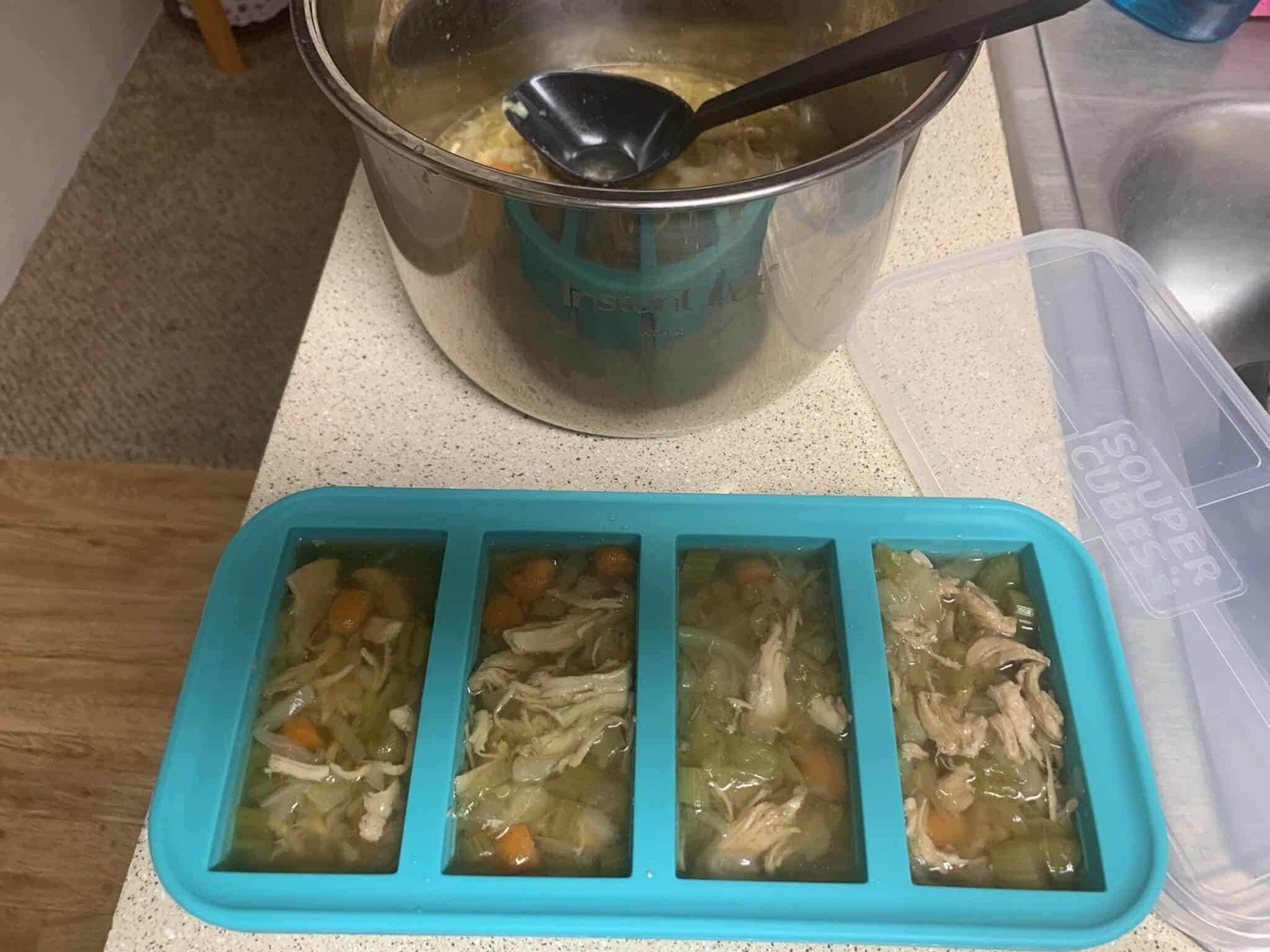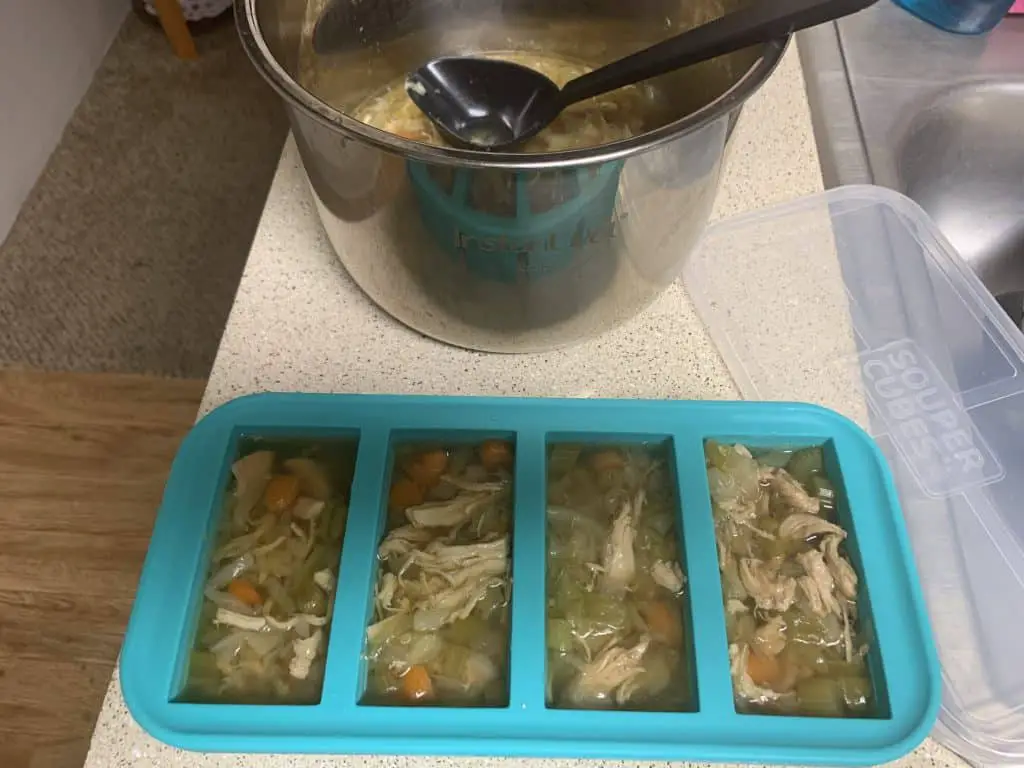 This innovative jar is ideal for freezing sauces in manageable volumes, allowing for quick heating of pesto, marinara, and gravy. That means you won't ruin your sauces by being thawed and refrozen in bigger containers repeatedly. A tight-fitting, transparent cover keeps your sauces fresh while being kept, and seeing through the top allows you to identify the contents without having to label anything.
Upon testing, each quantity of frozen sauce pulls out cleanly and quickly thanks to the BPA-free1 silicone material—which is also oven safe, barring the lid. It also defrosts rapidly because of its long, narrow design. You may need more than one of these (they stack for simple storage) if you produce a lot of different sauces that you wish to freeze. Each compartment has fill line-markings showing 12 cups, 14 cups, 50 milliliters, and 125 milliliters, and each tray creates six 1/2-cup or 125-milliliter bars.
Souper Cubes overcomes freeze and burn issues by including lids on their innovative silicone trays to keep everything fresh.
Pros
The see-through lid shows the contents
Long bars defrost quickly
Easy-to-see fill lines
Includes two stackable trays
Ideal for freezing small portions
Cons
Cover sticks when frozen
Only oven safe to 415 degrees Fahrenheit
Snapware's Total Solution Glass Food Storage Set includes 12 square, rectangular, and round freezer containers. These containers are Pyrex glasses, a high-quality brand recognized for their heat resistance and durability.
Latched lids are simple to open and shut, forming a leakproof and airtight seal. Both the containers and the lids are dishwasher safe; however, you should put the lids on the top rack. For compact storage, you may stack both the bases and lids.
We thought Snapware's 5-cup rectangular container is best used for ice cream and comes at a reasonable price. The single-wall plastic readily freezes the contents. A quart of handmade ice cream, gelato, or sorbet fits perfectly, with plenty of space to add extra tastes like fresh fruit and chocolate shavings. The four locking tabs and gasket keep air out and prevent freezer burn.
The rectangular design makes it simple to run an ice cream scoop along the length of the container when stacking it with others.
Pros
Durable Pyrex glass
Microwave, oven, and dishwasher safe
Leakproof, airtight lids
Locking lid with gasket keeps out air
Cons
Lids are only top-rack dishwasher safe
Heavy
Locking tabs can stick when just removed from the freezer
The Takeaway
Reusing leftover plastic food containers to store items in the freezer may be noble environmentally, but it might not be wise from the perspective of keeping food safely frozen and tasting its best when later heated up and served. Many such containers are designed for one-time use and then recycling, so it's not worth risking using them over and over. Likewise, wax paper, bread wrappers and cardboard cartons should not be used to store frozen foods; these types of containers don't provide enough of a barrier to moisture and odors and also may not keep food fresh when frozen.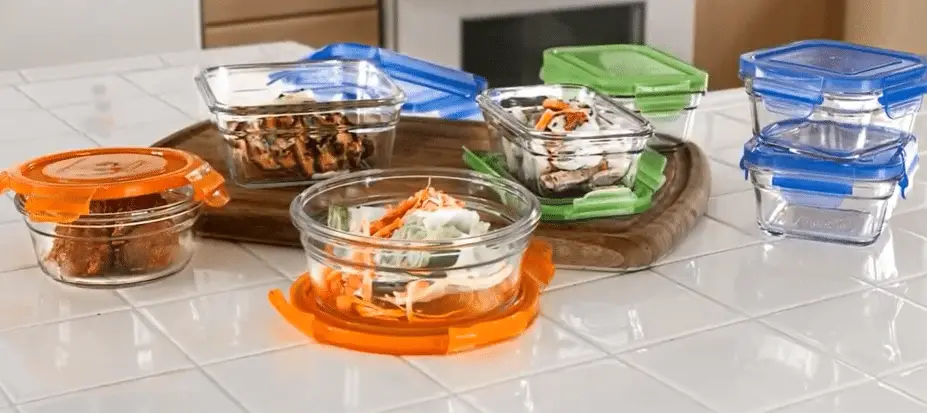 Luckily though, many other materials are suitable for use as freezer-safe storage containers, at least according to the National Center for Home Food Preparation. To qualify as "freezer-safe," the Georgia-based non-profit maintains, food storage containers must resist moisture-vapor, oil, grease and water as well as brittleness and cracking at low temperatures, while being durable, leak-proof and easy-to seal. They must also protect foods from absorption of off-flavors or odors. "Good freezing materials include rigid containers made of aluminum, glass, plastic, tin or heavily waxed cardboard; bags and sheets of moisture-vapor resistant wraps; and laminated papers made specially for freezing," reports the group.
As to the leaking of unsafe constituent chemicals (BPA, phthalates, etc.) from certain plastics into foods, freezing is generally less of a threat than heating, but it is better to avoid plastics known to be problematic anyway just to be safe. Polycarbonate plastic, marked with #7, contains BPA while polyvinyl chloride, marked with #3, contains potentially harmful phthalates. If a plastic item does not bear a recycling number on its bottom, steer clear as it may well be a mix, which classifies it as a #7 polycarbonate.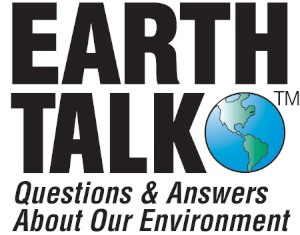 Of course, the majority of plastic containers designed for freezer use are safe and, since they can be washed and reused, are a better alternative to disposable freezer bags and wraps. For those still leery of using plastic at all, glass containers designed to withstand large temperature extremes, such as Ball Freezing Jars (Mason jars) or anything made by Pyrex—regular glass containers could break when frozen or if thawed too quickly—can be a sensible alternative. Also, beware of loading up glass containers to the brim before freezing; some foods expand when frozen so leaving a little extra room between the top of the food and the bottom of the (airtight) lid is always a good idea.
However you store your frozen delicacies, keep in mind that freezing food may inactivate microbes like bacteria and mold but may not destroy them. According to dietician and author Elaine Magee on the MedicineNet website, just thawing out frozen foods doesn't necessarily mean they are automatically safe to eat. Foods that require cooking still require cooking for health's sake after thawing. Also, Magee recommends quickly labeling and dating any foods you are freezing to facilitate purging of potentially spoiled or tasteless food down the line.
CONTACTS: National Center for Home Food Preparation; Pyrex; Ball; MedicineNet.
EarthTalk® is written and edited by Roddy Scheer and Doug Moss and is a registered trademark of E – The Environmental Magazine (www.emagazine.com). Send questions to: earthtalk@emagazine.com. Subscribe: www.emagazine.com/subscribe; Free Trial Issue: www.emagazine.com/trial.