We all have our go-to beauty products. But are your beauty products environmentally friendly?
To what extent are you willing to sacrifice the safety of your surroundings just for the sake of beauty? You should really think twice and consider helping the environment by switching to organic products.
Start with switching from chemical-rich shampoos to organic shampoos and conditioners.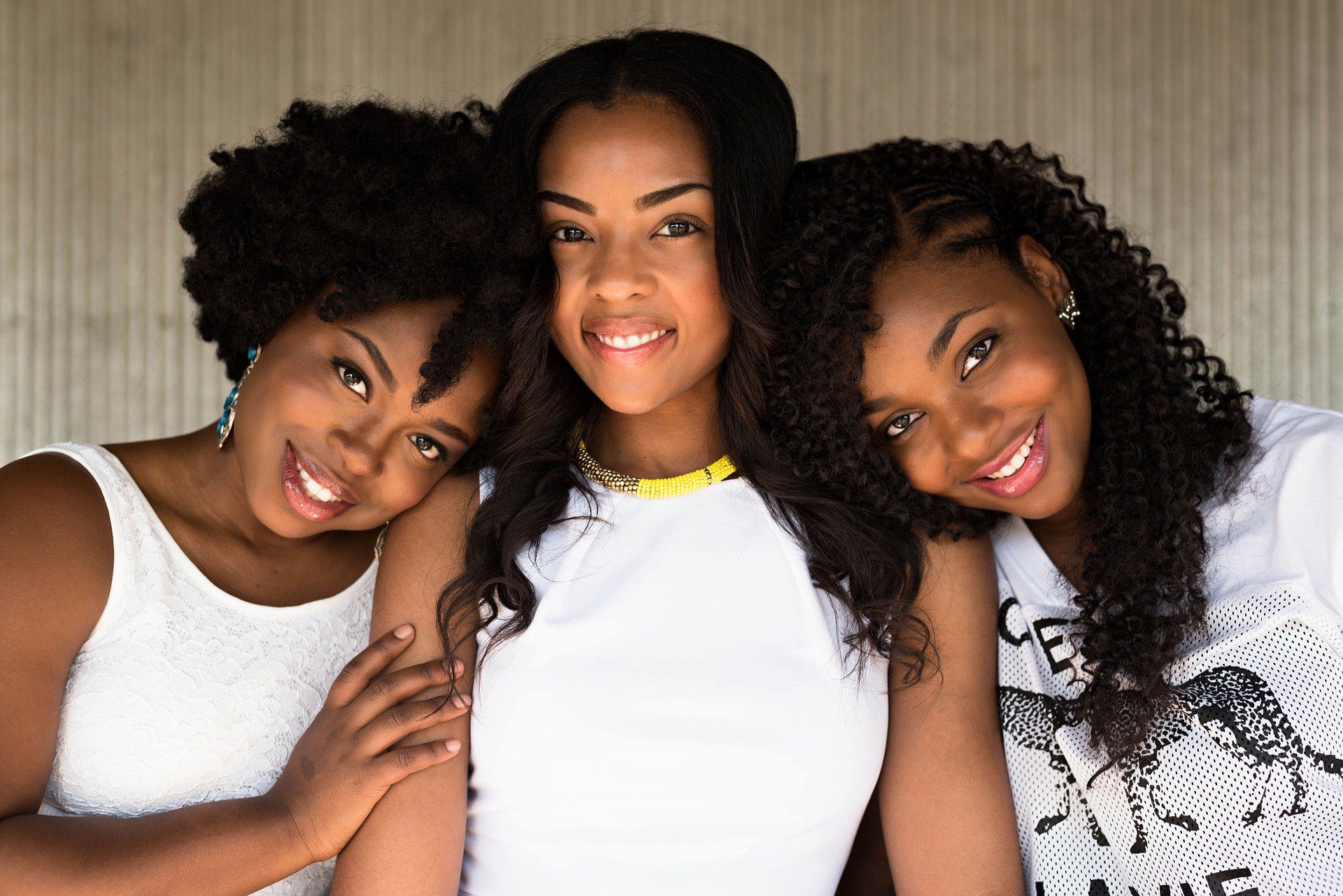 Making a big switch in your routine may sound a little daunting, but once you make the change to natural, cruelty-free, and organic ingredients, it will all be worth it.
Not just for the environment, but it can do significant changes in your hair as well.
Are you looking for an outstanding natural shampoo and conditioner?
In this post, you will learn what you can expect from a certified organic shampoo, the ingredients to avoid, and our verdict on the top-rated and certified organic shampoo.
What You Need to Know When Switching to an Organic Shampoo and Conditioner
Switching to organic shampoos and conditioners is beneficial due to their ingredients, such as shea butter, aloe vera, tea tree oil, and many other organic ingredients.
Unlike most of the shampoos and conditioners found on supermarket shelves, natural shampoos are gentler to the hair and do not contain harmful chemicals that will cause hair damage.
Do you know those non-organic hair products contain harsh chemicals (like silicone and sulfates) that are not recommended for all hair types?
Can you fathom the thought of your healthy hair losing its moisture, volume, and shine? That your once oily hair has become more oily?
You should really go easy on your hair and choose hair products with vitamins and oils for that shiny and volumizing effect.
It may take a while to get used to the change, but trust me when I say it could do wonders to your hair.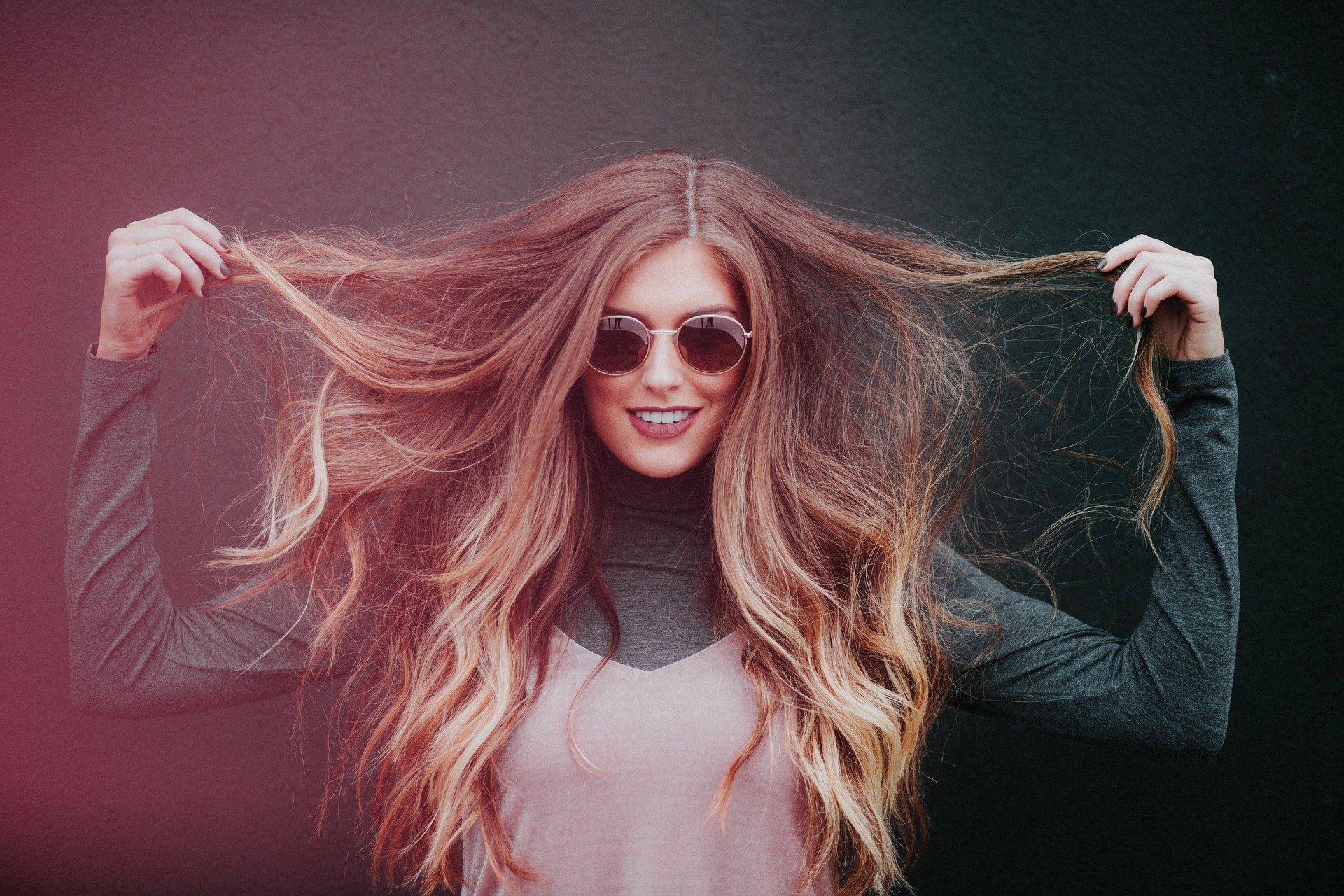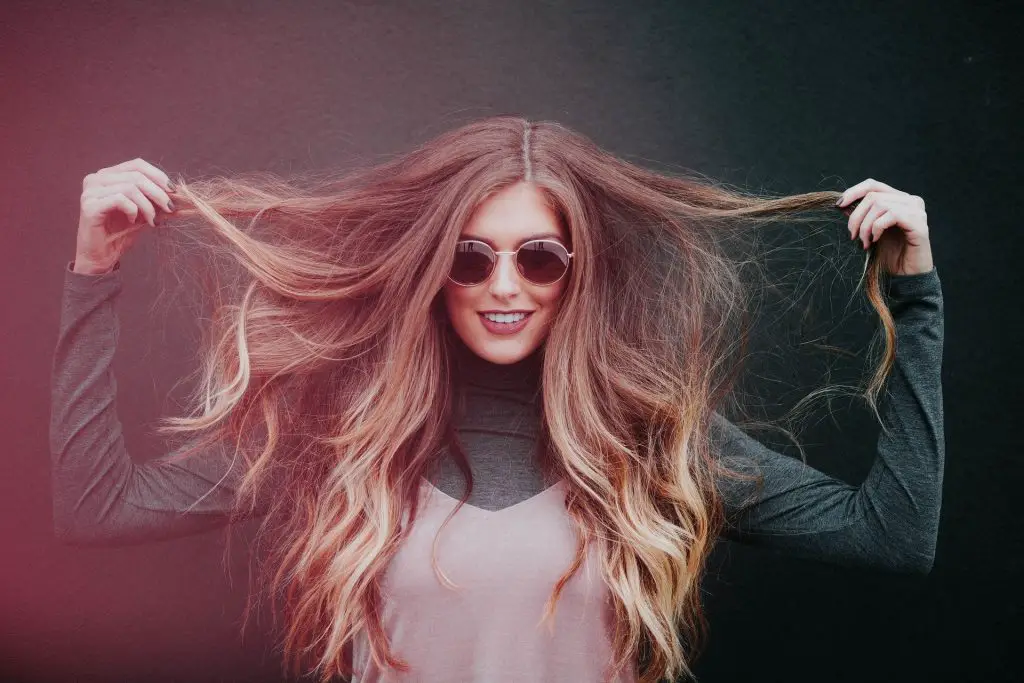 Why You Should Switch Now
What will convince you to make this big switch now? Do you know you're exposing yourself and your whole family to these harmful chemicals? Yes, that's right.
These chemicals do not just affect your hair, but the health of your whole family as well.
The second reason is this: conventional hair products may help get rid of the dirt in your hair, but they can get rid of the natural oils in your scalp as well.
Walking around with greasy or oily hair is a big NO-NO, but retaining your scalp's natural oil can prevent dryness.
Do you know what happens with a dry scalp? Rough, itchy hair with possible dandruff.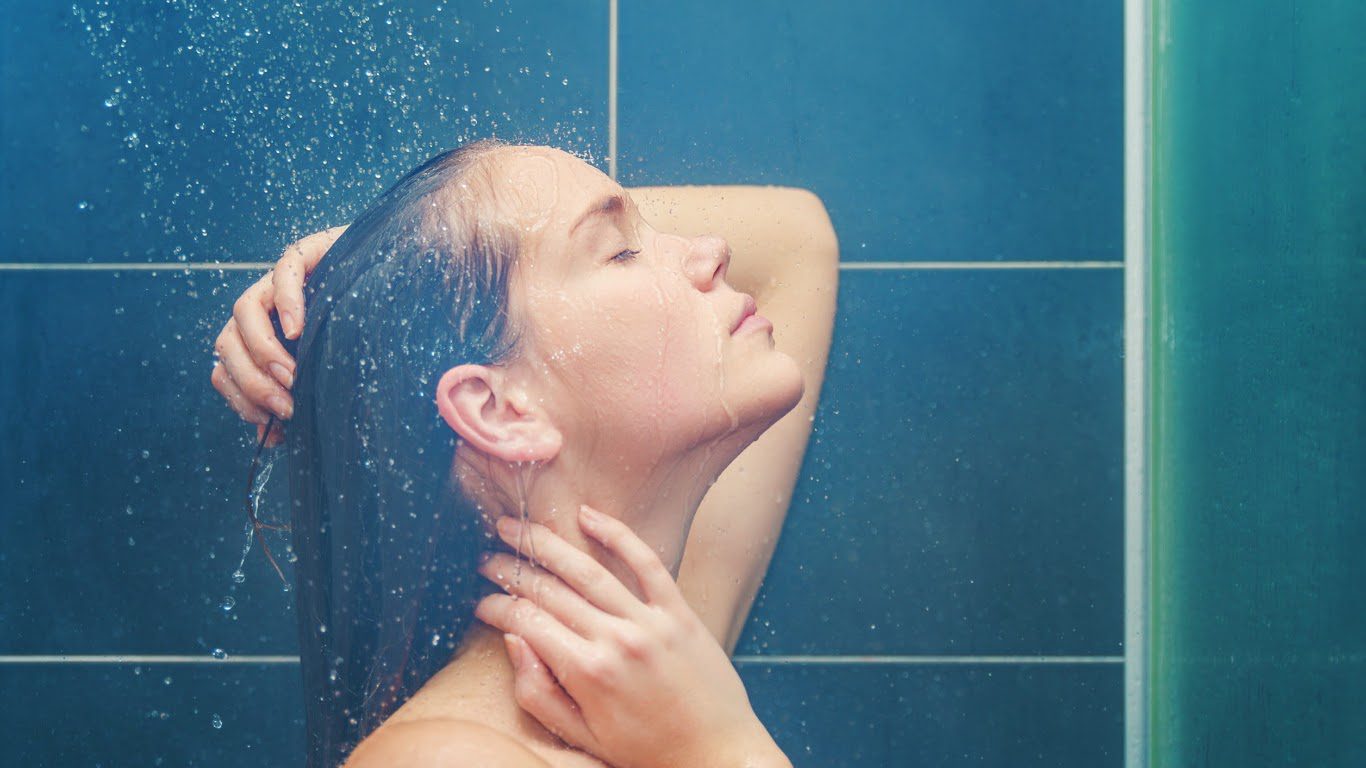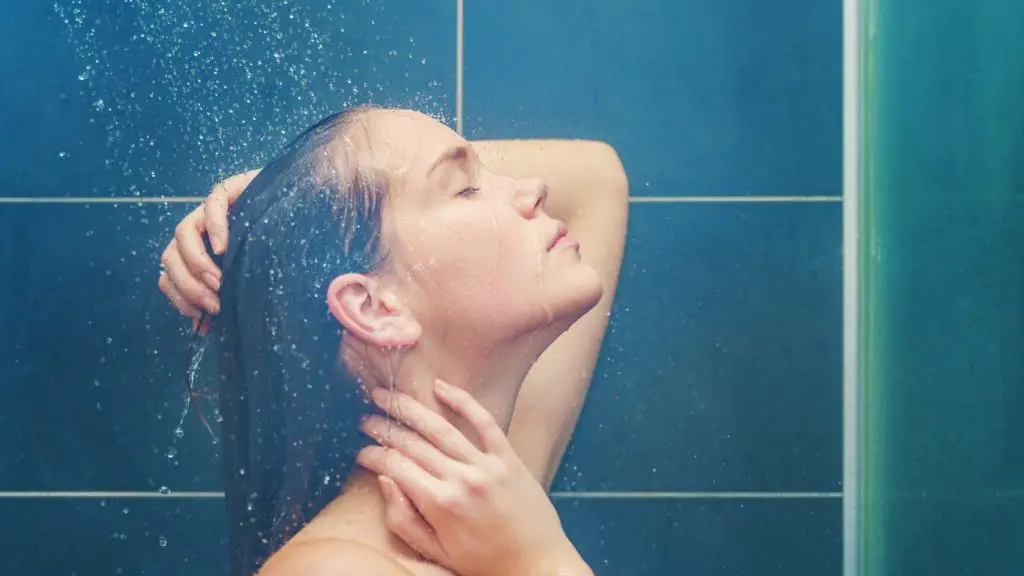 What to Look For in a Certified Organic Shampoo And Conditioners
First, it's important to take your time and read the label. Always look for products made from natural ingredients.
Here's a simple tip when reading the product label: stay away from ingredients that are difficult to pronounce. Because chances are, these chemicals are synthetic and formulated inside a lab.
If it's hard to pronounce them (except if you're a chemist), it's a sign that it's not an organic hair product. Look for ingredients derived from fruits, vegetables, herbs, and fragrances made from natural oils like lavender or tea tree.
If most of its components come from Mother Earth, then that's something you should choose.
What You Can Expect From Organic Shampoos and Conditioners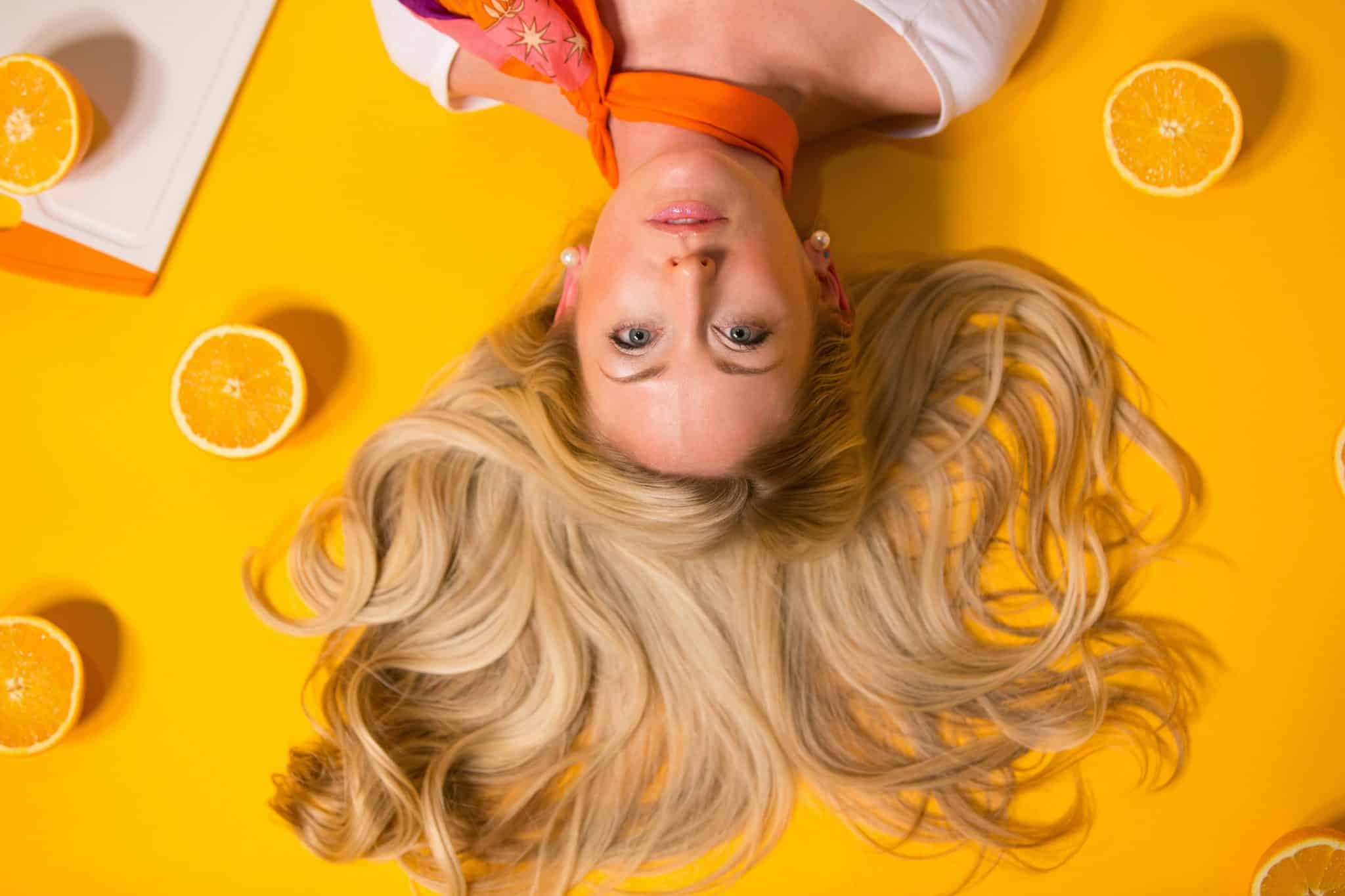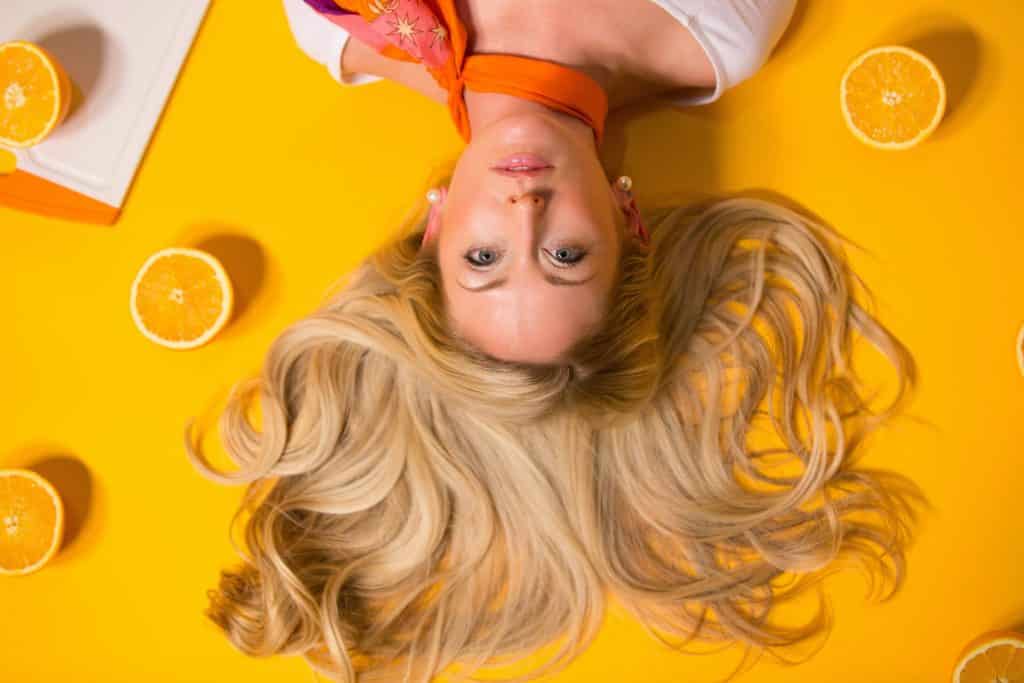 When you make the switch to natural hair products, you will be surprised by the difference. Here are things you can expect from organic shampoos and conditioners:
No Foaming Agents: You'll notice it won't lather up so much since it doesn't contain foaming agents. However, this doesn't mean natural shampoos can't eliminate the dirt in your hair and scalp like conventional shampoos. Here's the explanation: the main purpose of foaming agents in shampoos is just to make the product thick and foamy. Foaming agents such as sodium lauryl sulfate (SLS) can compromise hair follicles and, surprisingly, may have harmful effects on the human body. [1]
Shampoo your hair twice for best results: It's always important to read product instructions to get better results. For most natural shampoos, shampooing twice guarantees better results.
Rinse well: In the first few days after switching to a natural shampoo, you may have oilier and heavier hair than usual. An important trick to remember is to rinse your hair well. Residual shampoo can cause your hair to feel heavier than normal.
Naturally better hair: After several washes, your scalp will gradually adjust, and the texture of your hair will be more balanced and have more moisturized tips, less oil, and healthier roots. Other expected results are fuller hair with faster hair growth.
Organic conditioners have vitamins: Since most organic hair products are made from ingredients of the earth, using them will leave vitamins to your hair. If you want to achieve that natural and healthy hair without going to the salon, organic hair products are the answer.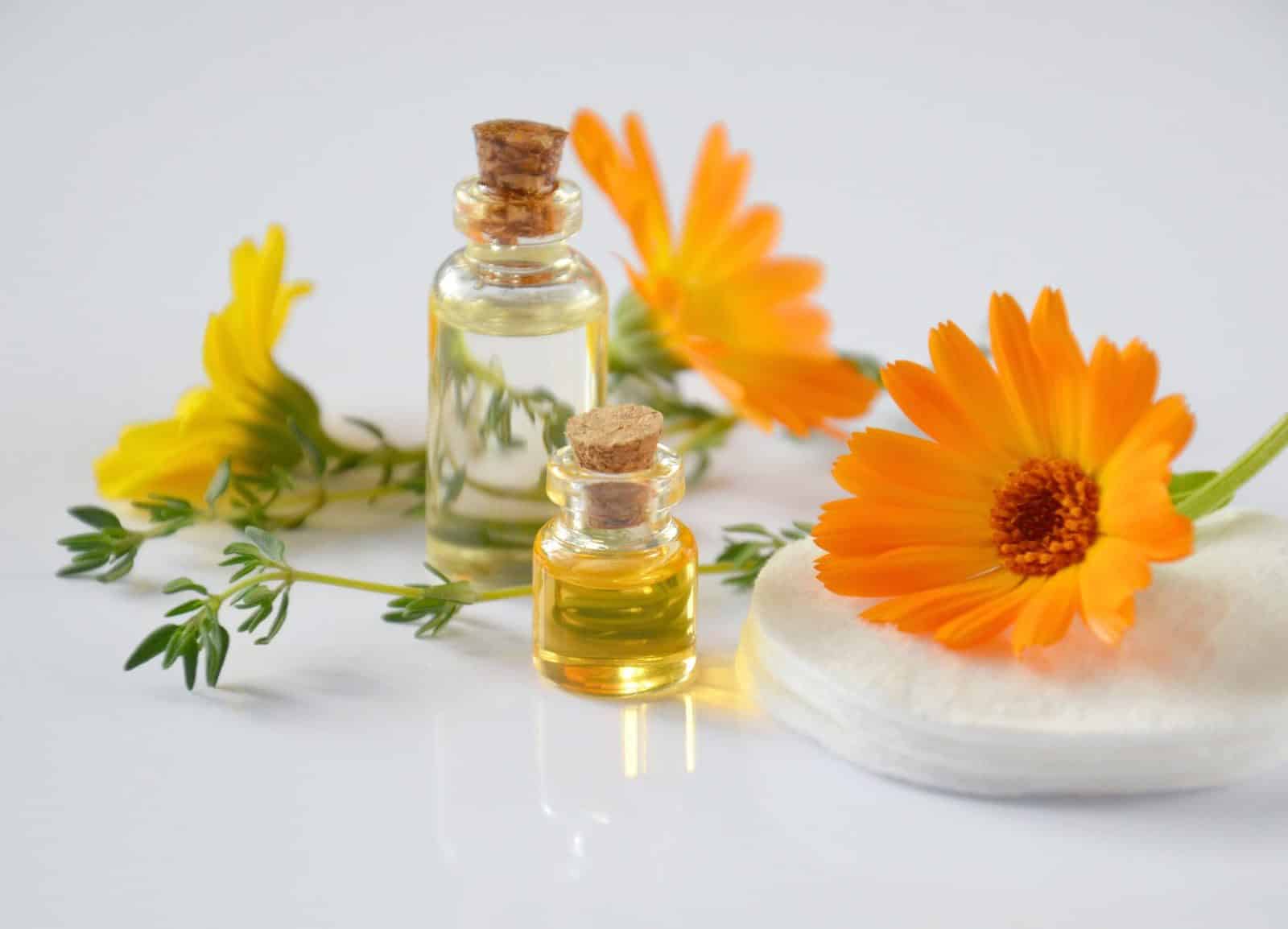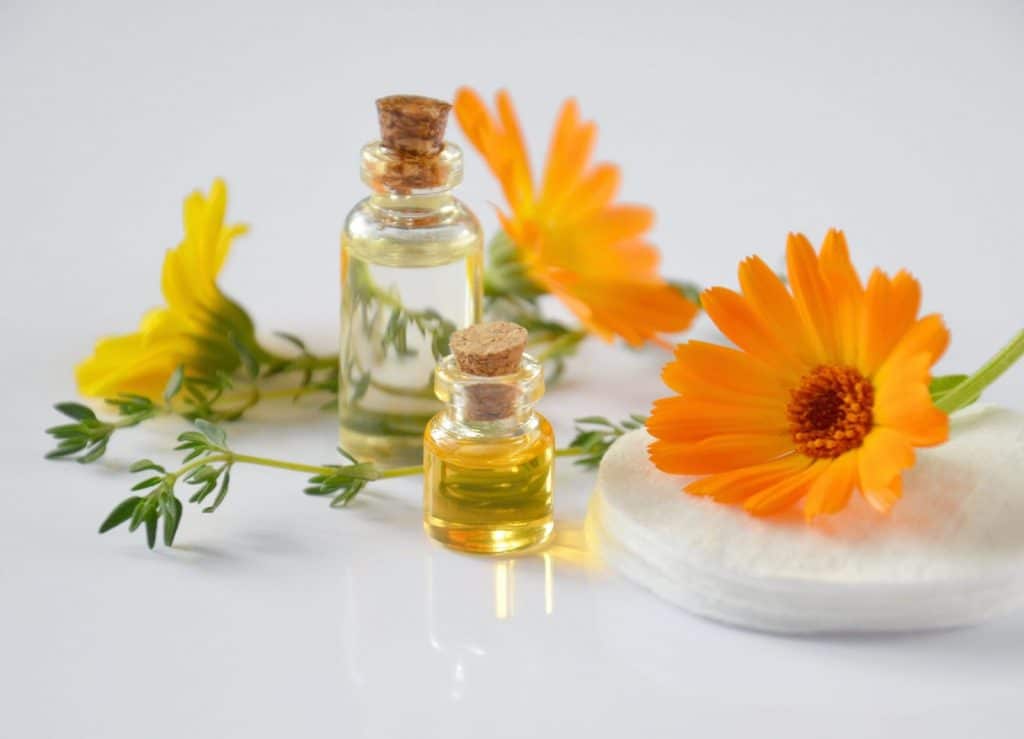 Can You Gradually Switch to Natural Shampoos and Conditioners?
When transitioning to organic shampoos or conditioners, this will depend on three factors: the type of shampoo or conditioner you're using now, your hair type, and the organic product you're going to use. For some, there may be a transition period that may take days, weeks, or months.
Some may have longer transition periods and experience weird changes; while for some, there's not much change. Some people may experience itchiness and/or oiliness when switching from traditional shampoo and conditioner to an organic one. Others try a few different brands until they find the perfect one for their hair.
If you think it's a good idea to gradually transition into natural hair products, then go for it. If you think you need a gradual transition, the best way is to slowly introduce the shampoo or conditioner to your routine.
Natural Ingredients To Look For in Shampoos and Conditioner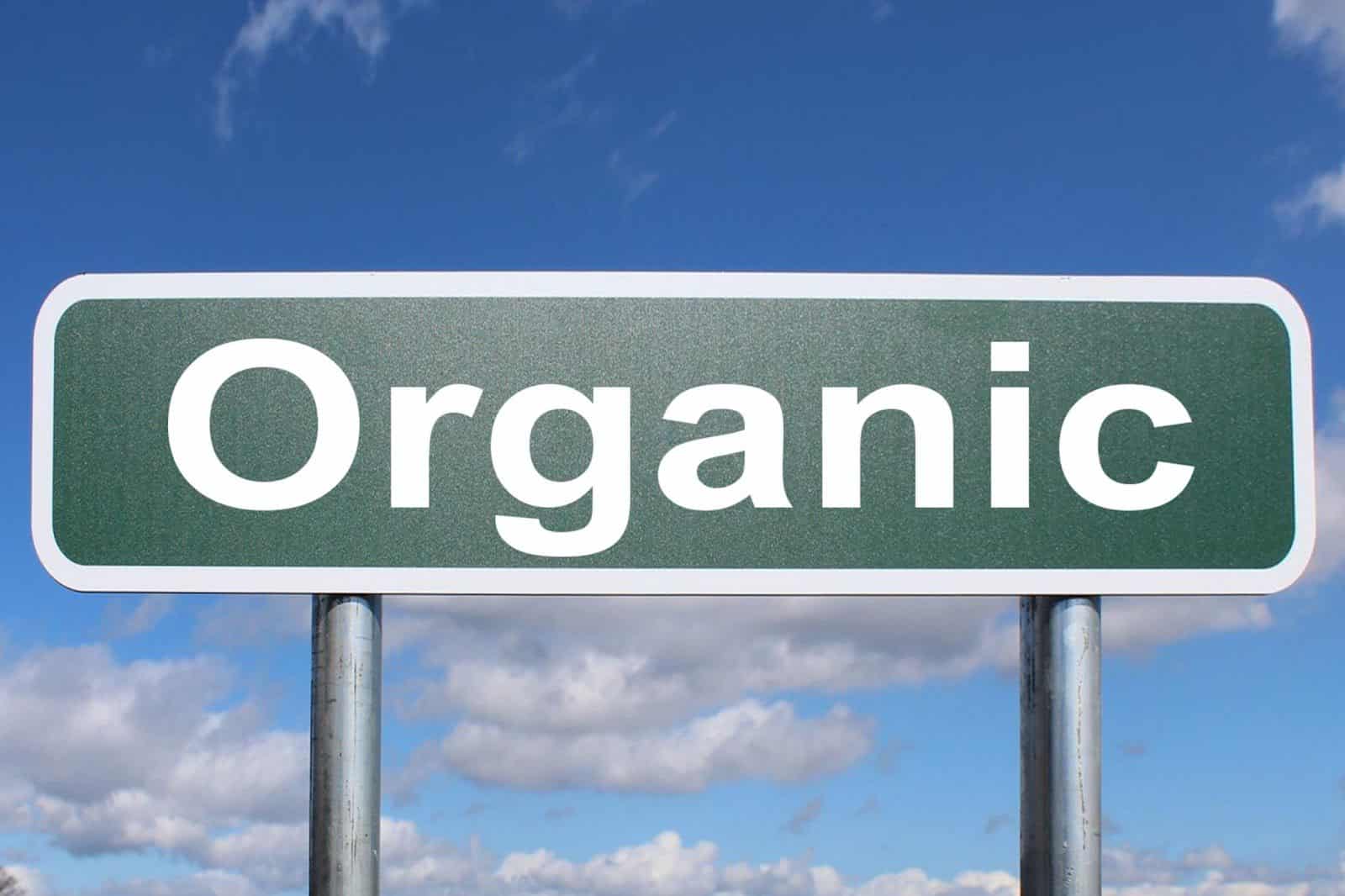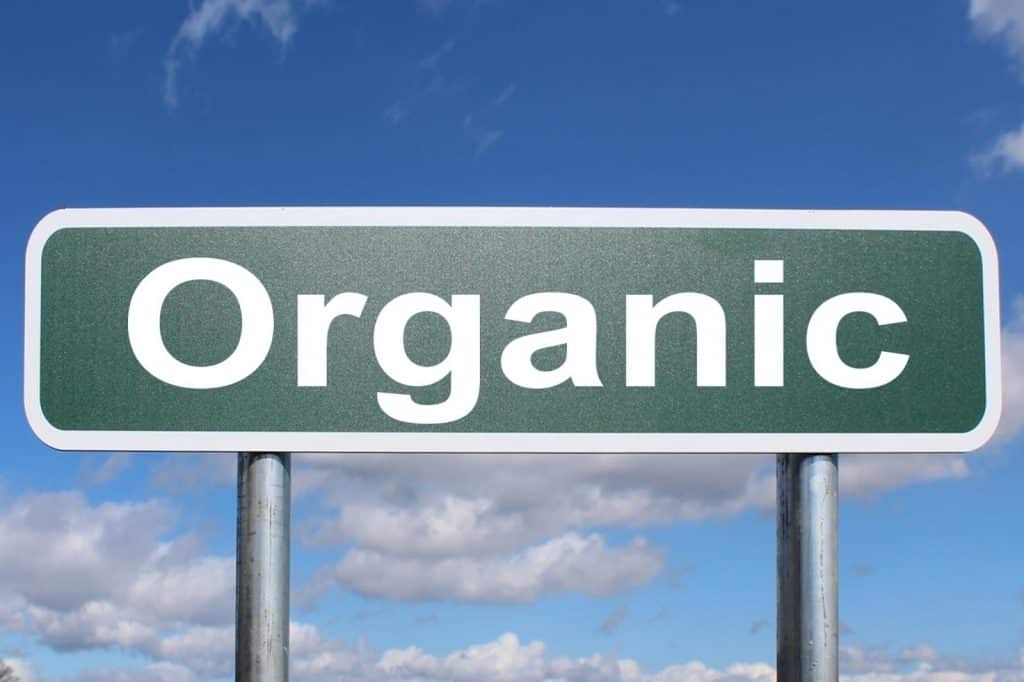 As a rule of thumb, look for an organic shampoo and conditioner that is sulfate-free, cruelty-free, and mostly has plant-based ingredients. Here is a summarized list of the ingredients to look for:
Essential oils (such as bergamot, peppermint, lemon, and lavender)
Organic tea
Vitamin E
Fruit extracts
Green tea extract
Botanicals
Plant oils (such as jojoba oil, argan oil, coconut oil, or geranium)
Aloe vera
Oat milk
Chamomile
Organic honey
Olive
Shea and mango butter
Seed phytonutrients
Root extracts like burdock root
Fruit extracts like star anise
Most of the ingredients mentioned above are gentle on the hair or scalp because they don't strip the hair cuticles of moisture during cleansing. This also promotes hair hydration and nourishment, thanks to ingredients like coconut oil and aloe vera. Wouldn't it be nice that your hair not only looks good but smells good too?
These plant-based natural ingredients are all mild and are least likely to disrupt the natural pH of the scalp and hair. Just make sure to test out the components for possible allergic reactions.
Harmful Shampoo and Conditioner Ingredients to Avoid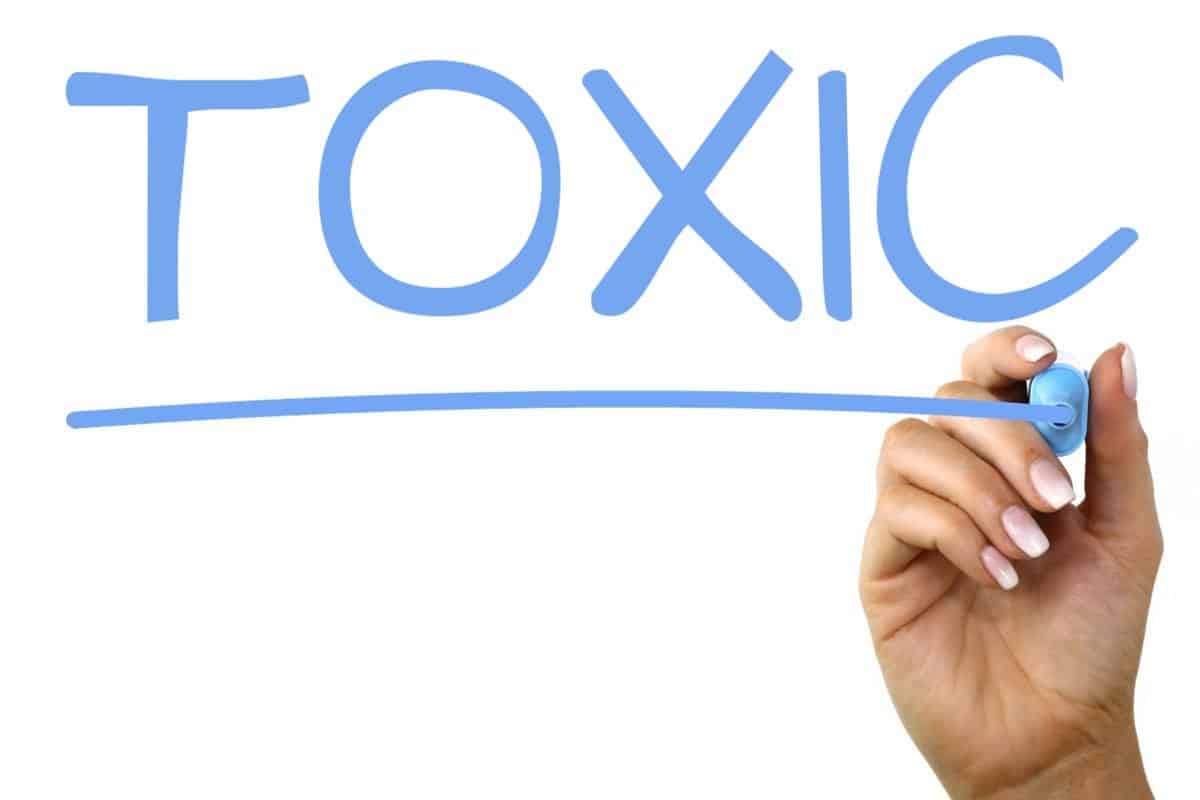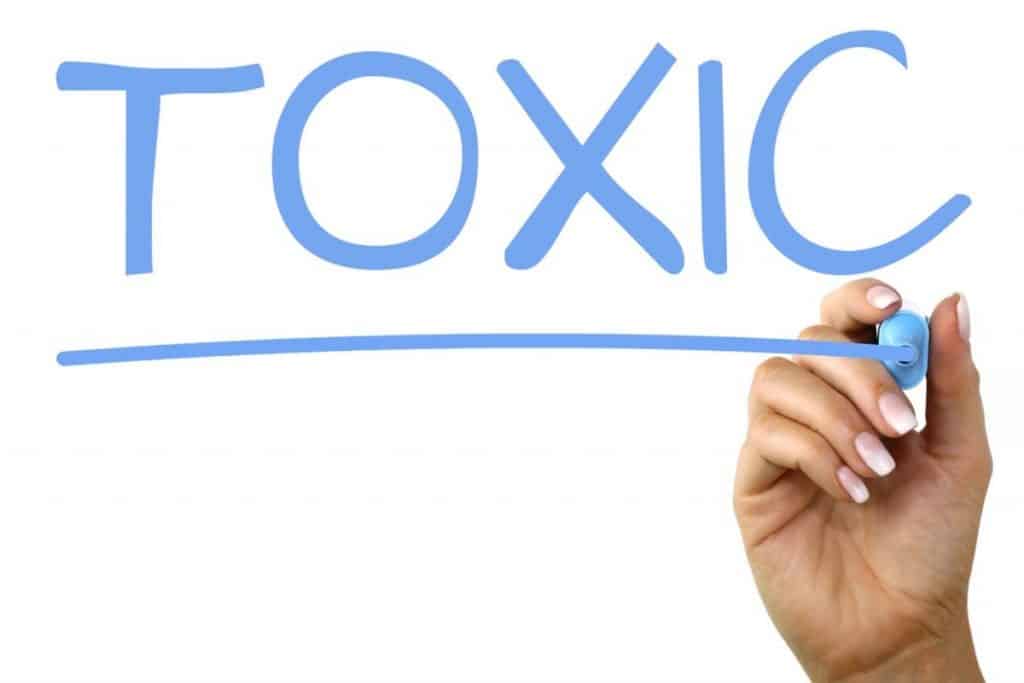 Now that you're aware of the natural ingredients to look for, it's time to know the harmful shampoo and conditioner ingredients to avoid. Here's what you should know:
Sulfates
Stay away from shampoos and conditioners containing cleansing agents like sulfate. As mentioned above, the commonly used ingredient is sodium lauryl sulfate. Stay away from sodium Laureth sulfate as well. What does sulfate do? This chemical offers deep cleaning and foaming effects (that's why you have that fun bubble time during baths). So if your shampoo doesn't produce that many bubbles, that's good news because it means that it's sulfate-free. Sulfate-free conditioners also preserve the color of dyed hairs.
Why stay away from sulfate? This chemical may cause skin irritation and dryness. For those with existing skin conditions like eczema, rosacea, or contact dermatitis, using sulfate-containing shampoos and conditioners may worsen the disease. In addition, sulfate can cause hair dryness because it can disrupt the natural sebum production of the scalp. [2]
Formaldehyde
Formaldehyde is a chemical commonly found in construction materials, household products, preservatives, and, unfortunately, in some traditional hair products. What does formaldehyde do in hair products? Formaldehyde is used to prevent bacteria and fungus growth in the hair, and that's it.
But do you know the breaking news? Formaldehyde is listed by the health department as a carcinogenic substance. In fact, many countries have now banned the use of formaldehyde in hair products. Formaldehyde is a toxic systemic poison that can be absorbed through inhalation, and prolonged exposure; it is a significant risk factor for cancer. [3]
Just like sulfate, it may cause allergic reactions and worsen existing skin conditions like dermatitis and eczema. Also, are you having significant hair loss or thinning? This may be one of the adverse effects of formaldehyde.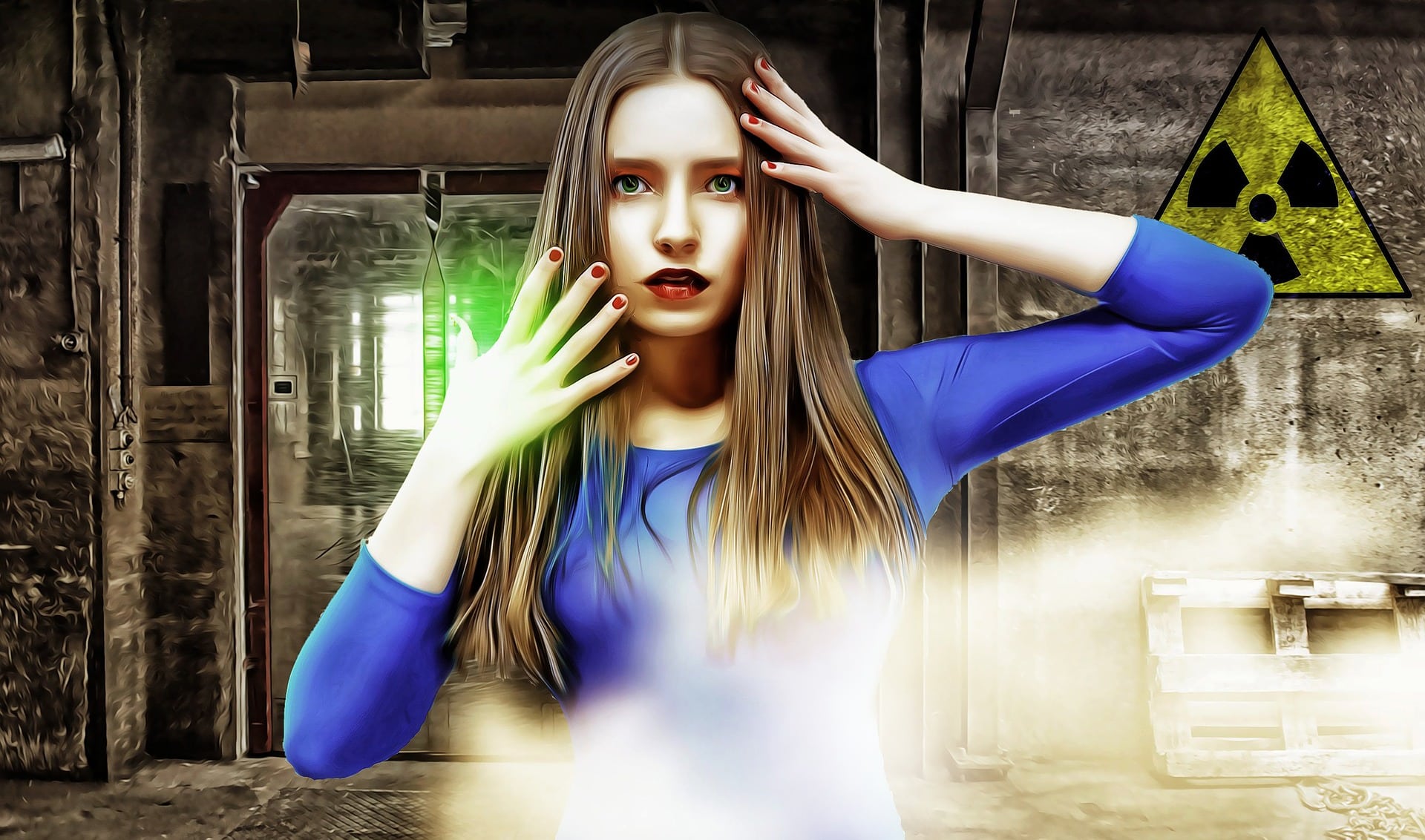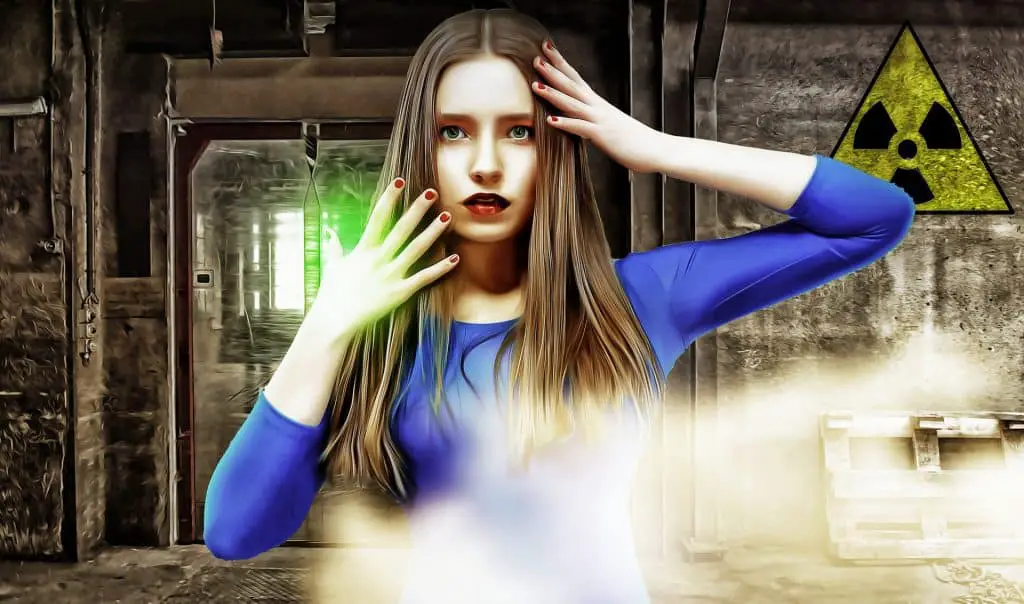 Parabens
Another harmful chemical found in hair products is parabens. It is a common component found in beauty products; it is used to prolong their shelf life. The use of parabens is prevalent since it helps save on costs, but that's it, it doesn't contribute to healthy hair and scalp.
What does it do to the consumers? It can cause skin issues like irritation, redness, itchiness, and flaking (dandruff). Also, some studies showed that parabens caused estrogenic effects that can negatively interrupt the body's hormone regulation. For women, this may affect their pregnancy and menstrual cycle.
Hexachlorophene
Do you want to use a shampoo or conditioner that may cause darkening of the skin or face? Absolutely not, right? Then you should think twice and avoid hair products that contain hexachlorophene. The FDA (Food and Drug Administration) put out warnings about shampoos and conditioners that contain hexachlorophene. Hexachlorophene can cause melasma, a skin condition where some areas of the skin become darker (hyperpigmentation). [4]
This chemical is used in hair and cosmetic products due to its antibacterial properties. The good news is, natural shampoos and conditioners contain antibacterial agents that are safer to use. So why risk using a product that contains hexachlorophene? Other documented harmful effects caused by hexachlorophene are eye irritation, skin redness, dryness of the scalp, and flaking.
Phthalates
Phthalates are harmful, and these can also be found in some shampoos, conditioners, and even hair spray. Phthalates are used as binding agents to make plastics flexible. In fact, it's not only used in shampoo but many beauty products as well.
Your hair is not plastic, and it doesn't need any binding. Why use it? Another reason not to use phthalate-containing shampoos and conditioners is because of their capacity to disrupt hormones and thus cause infertility, reproductive defects, and low sperm count. It was also associated with an increased risk of premature pregnancy and pregnancy defects. [5]
Our Verdict
Now that you know the natural ingredients to look for in organic shampoos and conditioners (and also the harmful components to avoid), it's time for you to know the best natural shampoos with conditioners out there. This list is based on several consumer reviews and has been tested out by our team. When making a choice, always consider your hair type (if you have dry hair, curly hair, color-treated hair, sensitive scalp, etc.).
Our team recommends Avalon Organics Shampoo. This is a shower staple because it can be used for different hair types. Regardless of your hair condition, whether it's straight, curly, fine, coarse, or color-treated hair, Avalon Organics does wonders.
The shampoo, Avalon Organics contains several beneficial nutrients. It is also a sulfate-free shampoo, with a safe and natural formula. Avalon Organics contains many sustainably sourced botanical ingredients like amino acids (glycine, alanine, arginine, and many more). Thanks to its essential oils, it gives off a lovely scent.
If you want good-smelling hair all day, go for the True Botanicals Nourishing Hydrating Shampoo. It is deep cleansing and also smells amazing; it has that citrus floral scent. It contains botanical ingredients that help soothe the scalp. The True Botanicals Nourishing and Hydrating shampoo also contains extracts of aloe vera and meadowfoam seed oil that are rich in antioxidants.
Do you want an organic shampoo for thick hair, with a rich lather, but without the sulfate? Try the SheaMoisture, a popular natural and moisture shampoo. It is available in many drug stores. It can remove dirt, oil, and chemical build-up in the hair. Coconut oil is also a great moisturizing component, and you'll certainly attain healthy, well-nourished, and full-looking hair. Its formulation also consists of sweet almond oil, argan oil, shea butter, and many more.
Another natural shampoo with ultra shine and moisture effects is Acure Dry Shampoo. Why is it cruelty-free? No animal testing has been done to formulate the product. In addition, Acure is free of sulfates, paraffin, formaldehyde, and other harsh chemicals. The best part of Acure Dry Shampoo? Its rosemary and mint essential oil is the perfect combination to treat dry hairs.
Acure is a brand of skin and hair wellness enthusiasts who believe in purity in beauty products. Acure aims for ingenuity: to combine the perfect formula of organic nutrients to form powerful hair products. The mission of Acure is to provide organic beauty and hair products that are affordable for everyone.
Do you have color-treated hair? Are you finding it hard to look for an organic shampoo that promises to preserve your hair color? Look no more; Rahua Color Full Shampoo is here. This unique and affordable color-preserving shampoo is formulated from plant-based ingredients. It has a Color Protection Complex that is suitable for all highlighted hair and all shades of hair color.
In addition, unlike any other hair product in the market, it can help enhance hair color. So if you have blonde hair and use Rahua Color Full Shampoo, the blonde color will enhance. What makes Rahua different from all other natural shampoo is the ingredients sourced from the Amazon rainforest. It can strengthen each hair strand and has an exotic scent of gardenia flowers. Rest assured, if you use Rahua, your hair color will be preserved, will have a healthy scalp, and well-hydrated hair.
If you love pools and being in the water, make sure you have this product. It's specifically formulated with Phytic acid that works well in removing minerals, salts and chlorine. It also has rice protein and panthenol which are helpful in keeping the hair strong and shiny.
And the best part? It's actually a shampoo and body wash in one product. That means you won't have to bring two different products when you're at the beach with your friends or hiking with family.
The product is dermatologist tested and allergy-tested. Plus, its ingredients are sustainably sourced too.
Are you looking for the best organic shampoo and conditioner for sensitive scalp? You should definitely try Aubrey Organics.
It's formulated with quinoa, chia seed, green tea, and other beneficial ingredients. It works really well in protecting the hair while keeping it smooth and manageable. It does a great job in cleansing the scalp as well.
This particular shampoo is formulated with more than 65 essential vitamins and nutrients. Using it regularly should help you achieve healthier-looking and stronger hair.
It has repairing argan oil and hydrolyzed barley protein. These ingredients are a huge help for all hair types, even color-treated hair.
Its ingredients have been carefully hand-harvested. It's vegan and cruelty-free. Apart from that, the product is also Leaping Bunny certified.
If you're looking for an organic conditioner filled with beneficial antioxidants and vitamins, better try the 100% Pure Honey & Virgin Coconut Conditioner. It is vegan, cruelty-free, and most importantly, is made from pure plant pigments. The brand always goes against synthetic preservatives, cheap fillers, artificial fragrances, synthetic chemicals, and toxins.
The product was formulated with one goal in mind: to minimize carbon footprints in the manufacturing, production, packaging up to the distribution process. The company has committed to a more sustainable and safe environment for many years now and still continues to do so.
What makes the 100% Pure Honey & Virgin Coconut Conditioner different from all the other organic conditioners out there? Instead of using water as the major ingredient, they use 100% Pure aloe juice, fermented rice water (sake), and organic floral hydrosols. Rest assured, it doesn't contain any cheap fillers and volumizing chemicals. And the effect on your hair? Shiny, well-nourished, healthy, and hair that's smelling good all day long.
Last but definitely not the least in this list is the Living Libations Shine on Conditioner. The conditioner is made from 100% plant-based materials that guarantee a clarifying and hydrating formula. It is made of pure essences and botanicals to bring life to your hair strands. Of course, Living Libations is paraben-free, sulfate-free, and cruelty-free.
The combination of rose water, golden jojoba oil, bladderwrack seaweed, and apple cider vinegar makes it a phenomenal hair conditioner. The rose water stimulates healthy hair growth and moisturizes the scalp. The golden jojoba oil deeply nourishes the scalp and hair strands. As for the bladderwrack, seaweed nourishes the shaft and root of the hair because it contains essential vitamins, nutrients, and minerals.
A few of the essential minerals the golden jojoba oil contains are Vitamin B, magnesium, calcium, silica, and many antioxidants. Then the conditioner has apple cider vinegar, packed with vitamins, nutrients, minerals, amino acids, and enzymes. Apple cider vinegar promotes shiny hair and prevents dirt build-up on your hair.
Final Words From The Good Human
Now that you know the best natural hair products to choose from, start your organic hair care journey today. Not only are you significantly taking care of your head and scalp, but you are also protecting nature as well. Any shampoo that uses synthetic chemicals has harmful effects (increases waste; larger carbon footprint) which leads to the deterioration of our environment.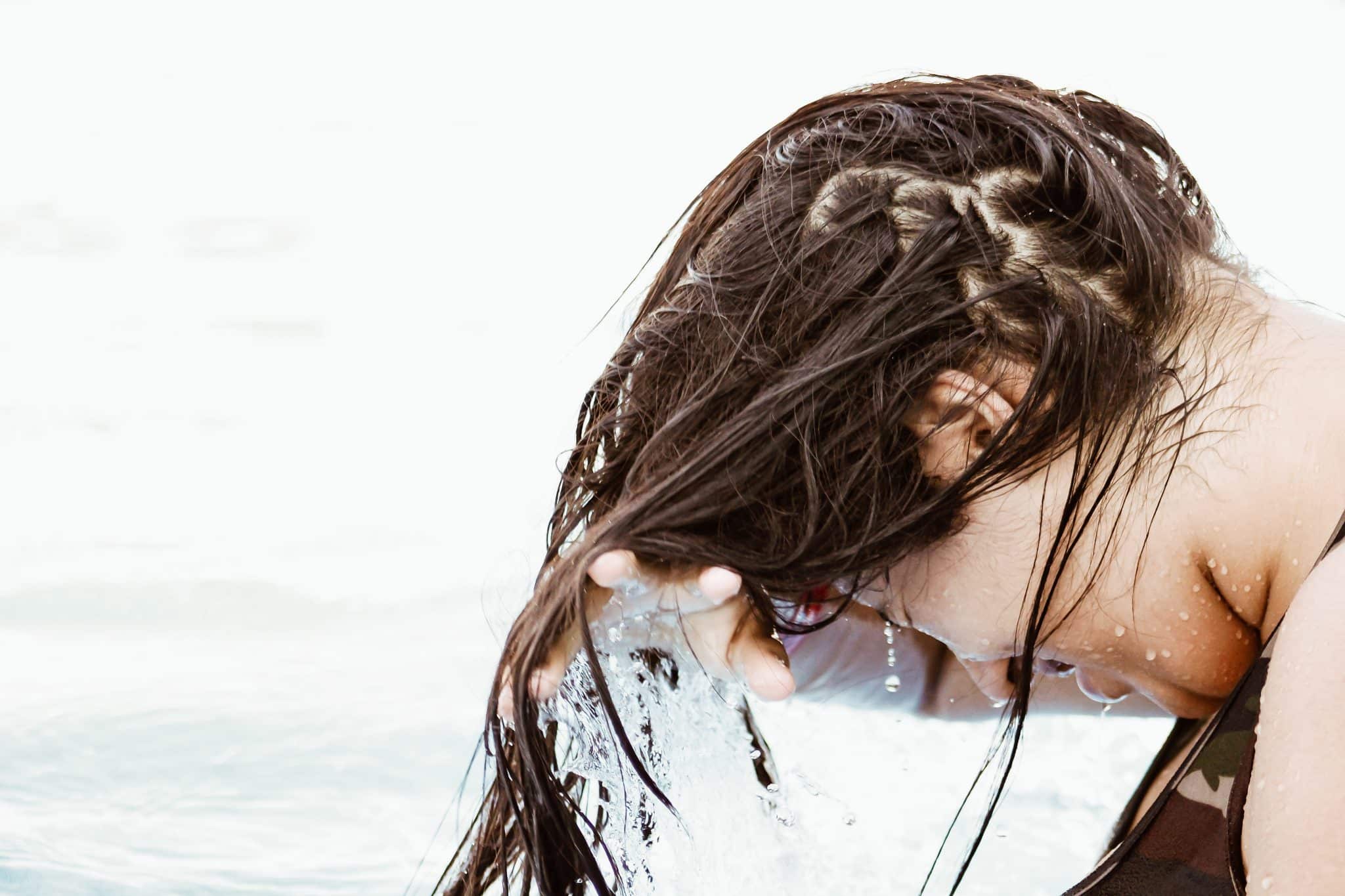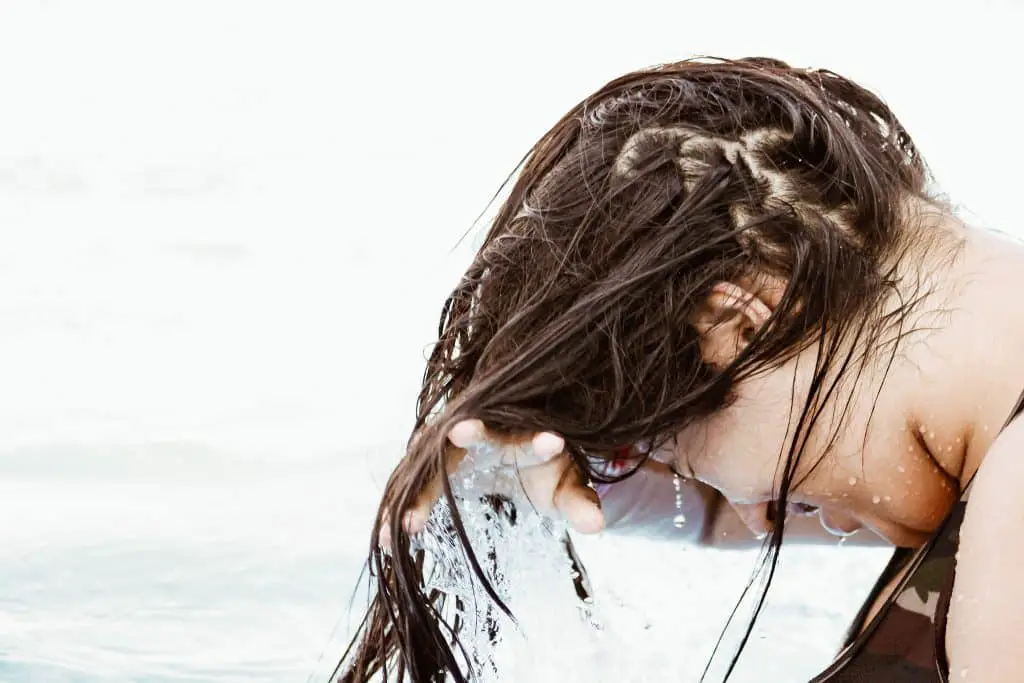 References:
[1] https://www.ncbi.nlm.nih.gov/pmc/articles/PMC4651417/
[2] https://www.medicalnewstoday.com/articles/327013#are-they-dangerous
[3] https://www.cancer.gov/about-cancer/causes-prevention/risk/substances/formaldehyde/formaldehyde-fact-sheet#:~:text=The%20International%20Agency%20for%20Research,Report%20on%20Carcinogens%20(3).
[4] https://www.nytimes.com/1971/12/07/archives/fda-warns-on-hexachlorophene-bath-fda-warns-on-daily-baths-in.html
[5] https://www.frontiersin.org/articles/10.3389/fpubh.2020.00366/full#:~:text=Prenatal%20exposure%20phthalates%20would%20disrupt,newborns%2C%20as%20well%20as%20growth