To all the ladies: we have our monthly visitors, and admittedly it's not quite the most pleasant days.

Fortunately, we're lucky to have several feminine products to choose from. There are tampons, sanitary pads, menstrual cups, menstrual discs, and period panties.

But undeniably, women worldwide declare that tampons still reign as the easiest, most affordable, and worry-free option.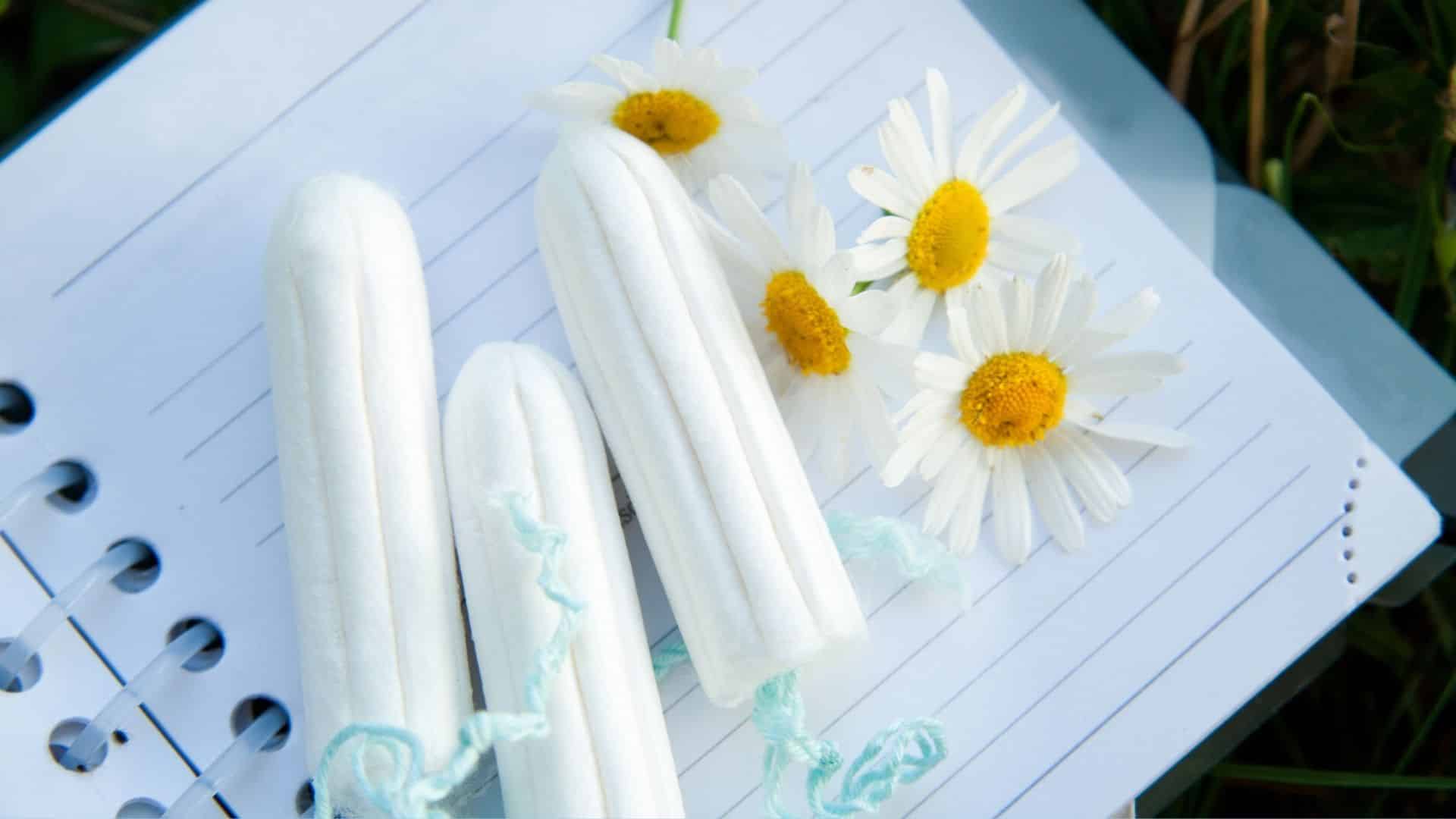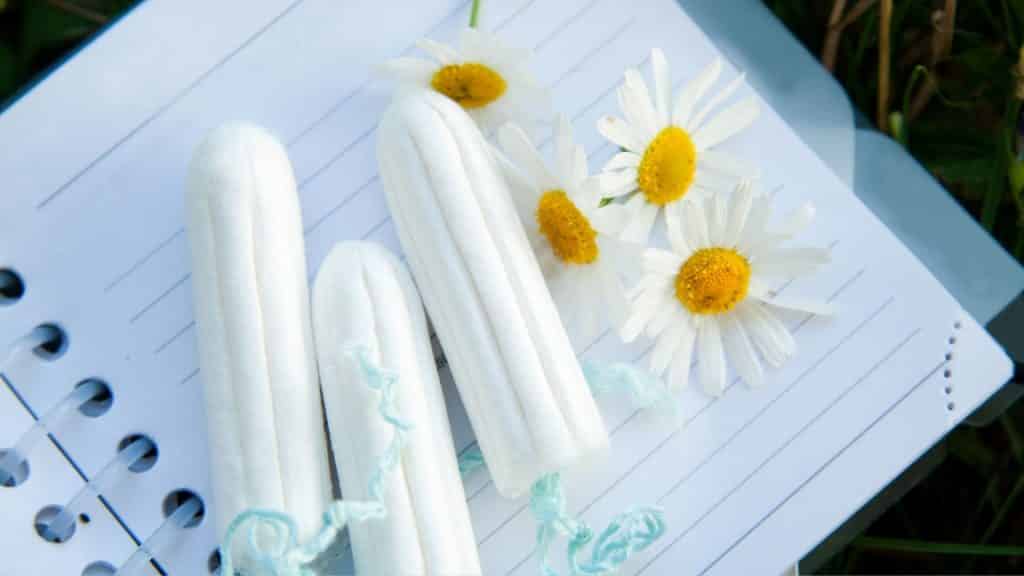 Did you know that a woman uses 9,120 tampons in her lifetime? In the U.S. alone, 34.1 million women use tampons. That's equivalent to almost 400 billion tampons that end up in landfills.
Tampons wrapped in plastic bags can take centuries before they degrade.
Furthermore, it takes 15 million tons of greenhouse gas emitted per year to manufacture menstrual products. That is equal to 35 million barrels of oil consumed per year. Now that's pretty alarming!
Have you considered switching to organic tampons? It's eco-friendly, chemical-free, and is recommended for feminine care as compared to regular tampons.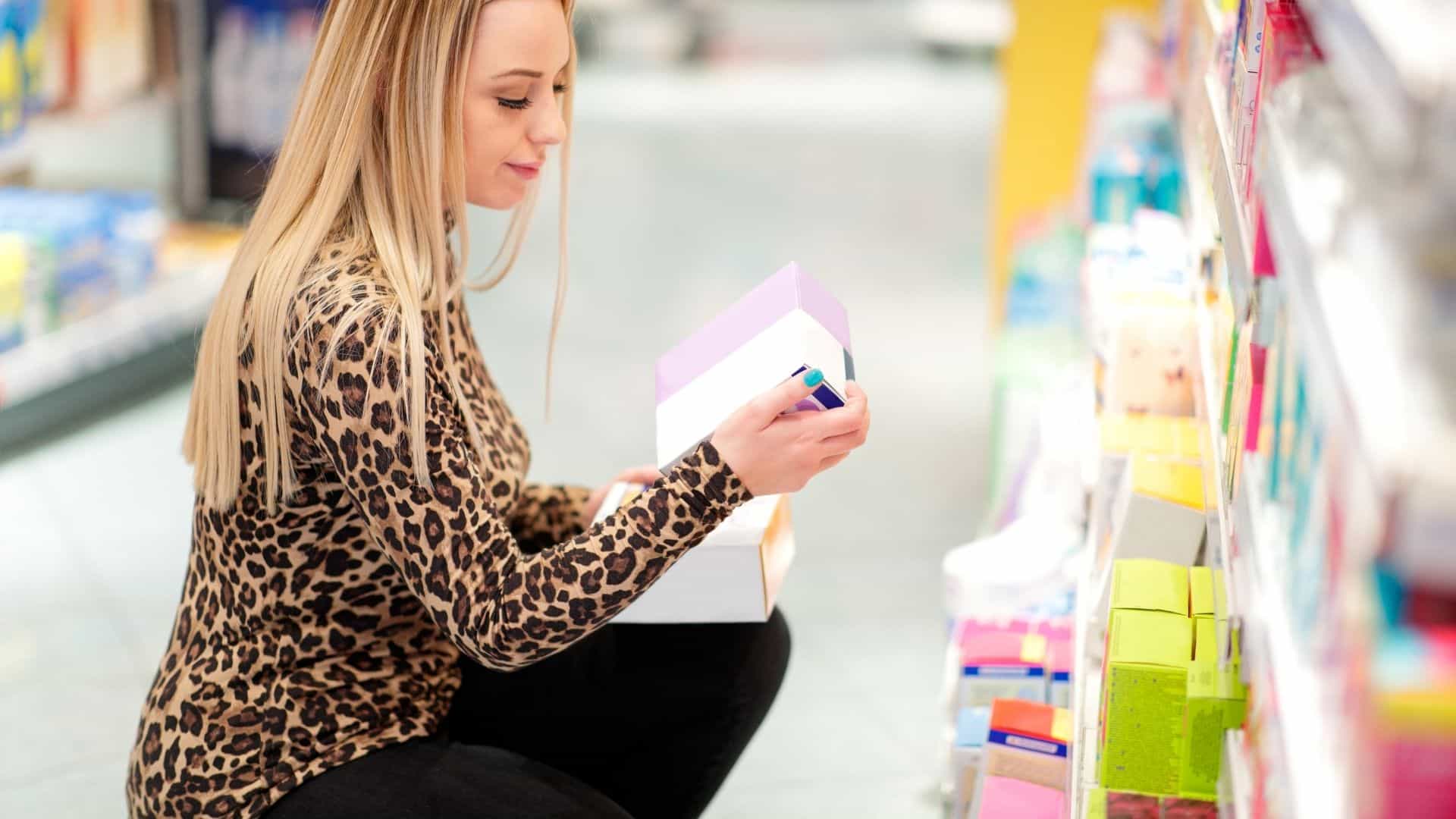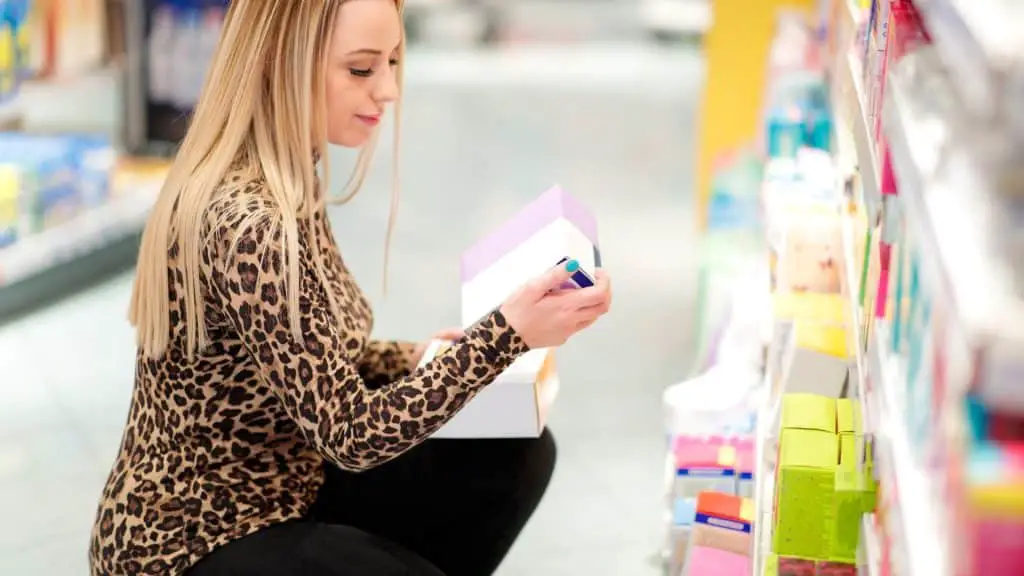 With the large carbon footprints and the waste in our landfills, do we really want to add insult to the injury? We have to stop and do our part to save the environment.
What do you need to look for when choosing an organic tampon? And what are the best organic tampons out there? Read further to know more. 
What's the Difference Between Organic and Regular Tampons?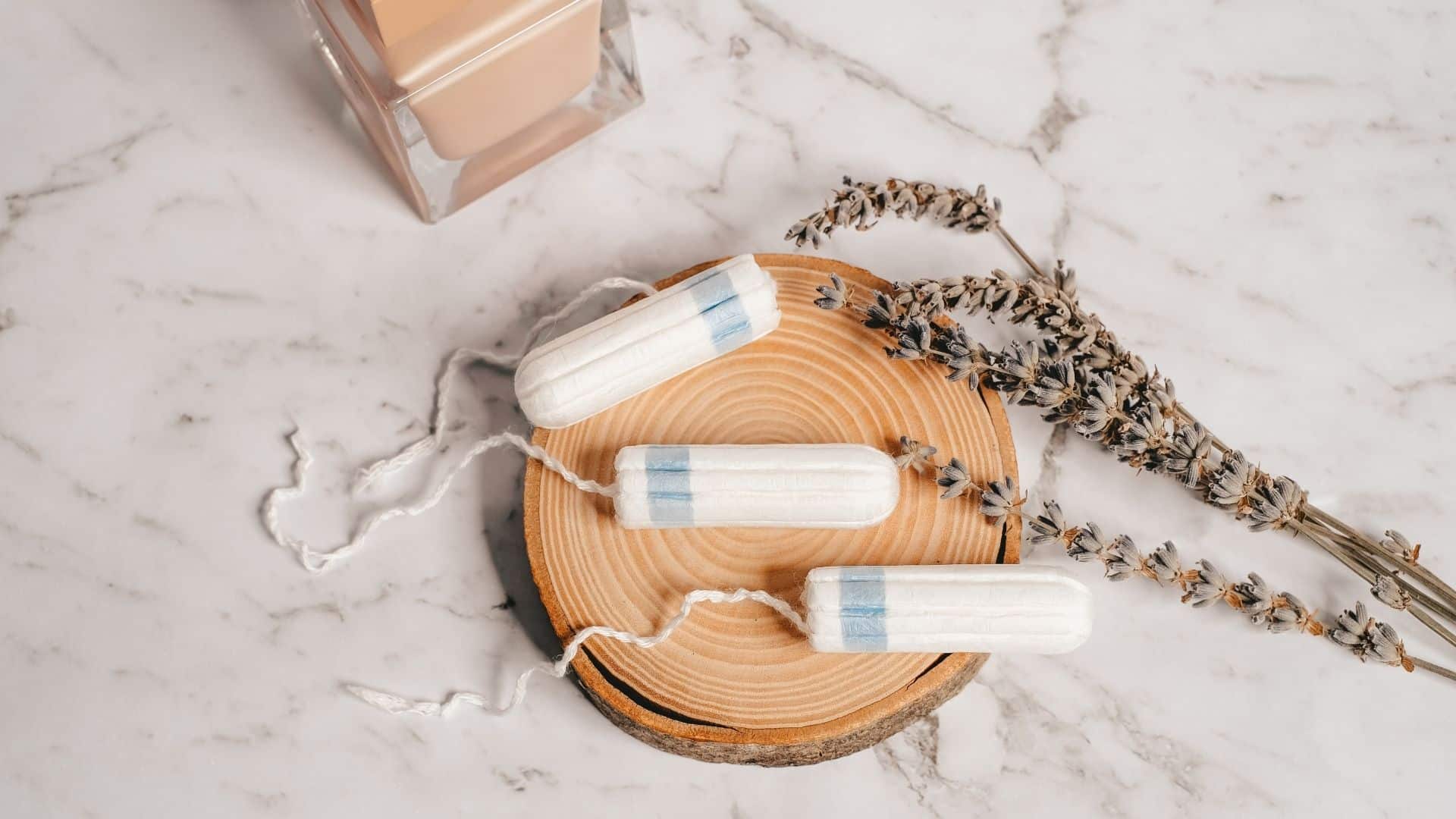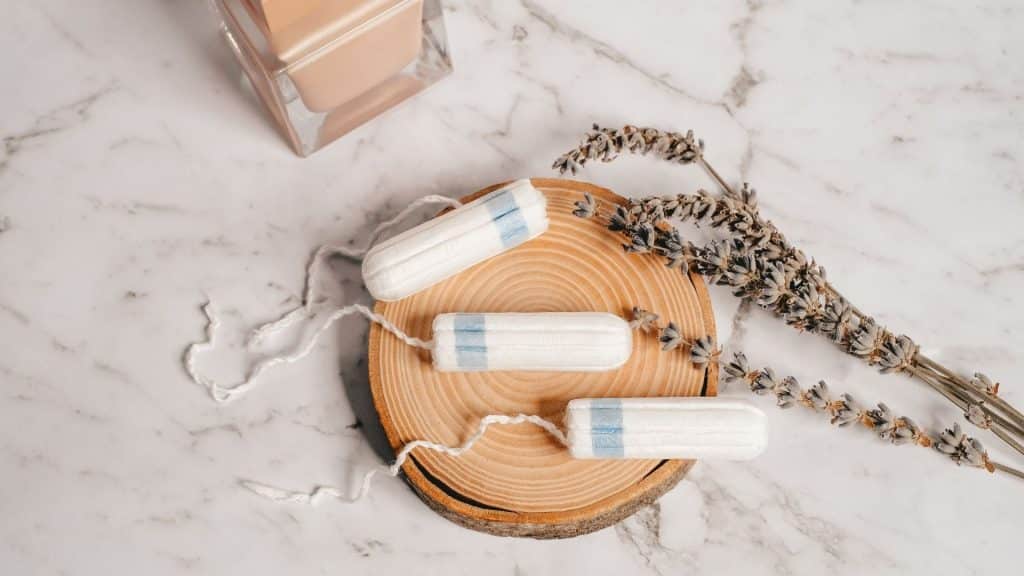 There are a lot of differences between an organic and regular tampon: 
Materials used: Organic tampons are made from 100% natural cotton, while regular tampons are made of non-organic cotton or rayon (a synthetic fiber). Non-organic cotton is bleached and has fragrance; pesticides are also used during its cultivation, which are all big NO-NOs in your menstrual products. In addition, conventional tampons are made of other harsh chemicals, which we will tackle later. 
Bleaching Process: Some organic tampons are bleached with peroxide, while some are not bleached at all. Regular tampons are bleached with chlorine. As compared to peroxide and chlorine, you'd prefer the ones bleached with peroxide. Tampons bleached with chlorine contain a carcinogenic byproduct called dioxin. Dioxins are pollutants that can damage the immune system, cause hormonal imbalance, and other health problems.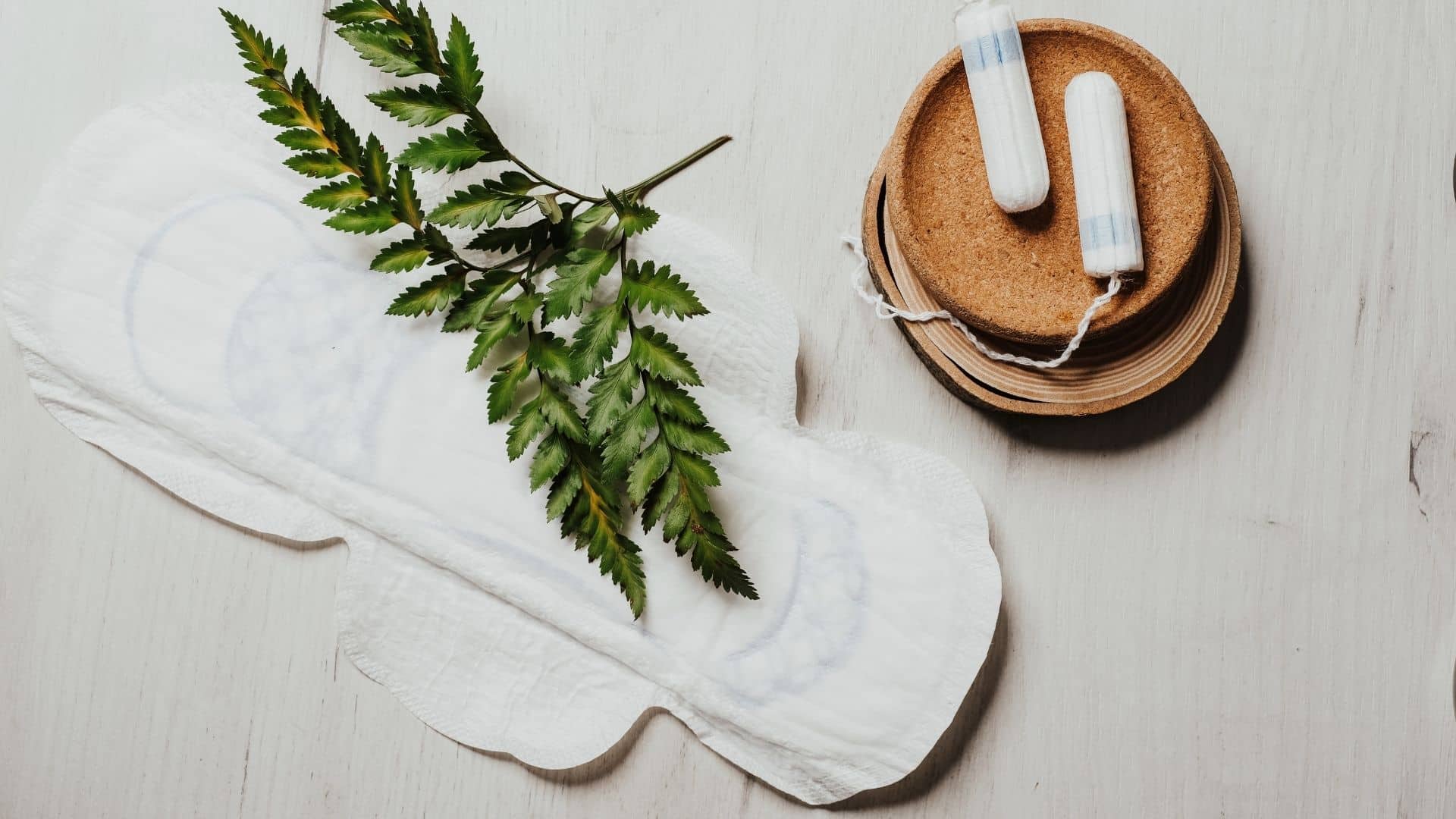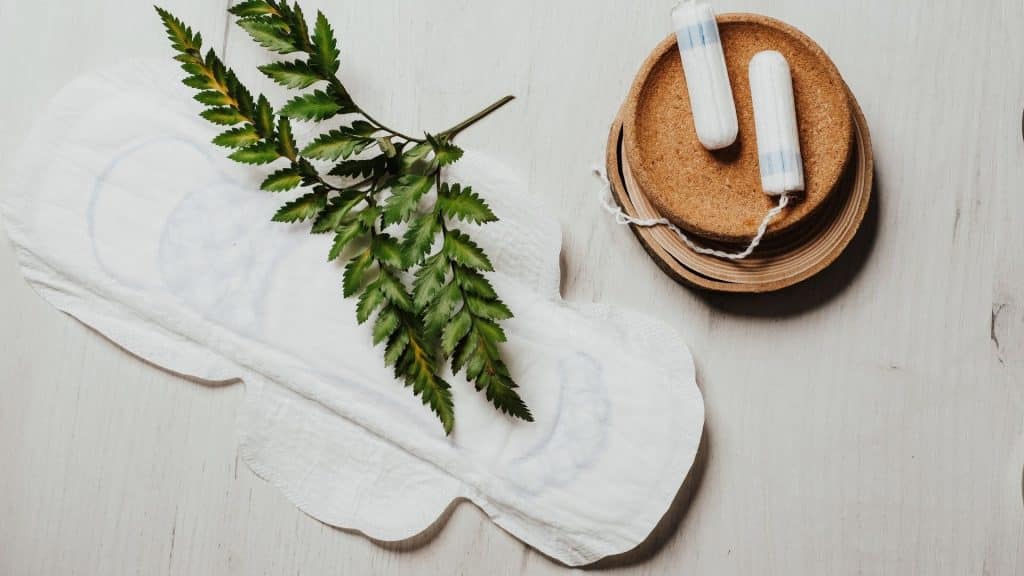 Shedding of Fibers: Since organic tampons are made from 100% pure cotton, it does not shed fibers. This is because they are made from longer and denser fibers. A non-organic tampon has weaker fibers that may shed and stay in the vaginal canal. This may cause hygienic problems that may lead to bacterial infections. 
Carbon Footprints: Since organic tampons are made from plant-based materials and organic cotton, it leaves smaller carbon footprints in the environment (compared to tampons made from plastic applicators and synthetic fibers that leave more carbon footprints in the environment). 
Absorbency: Organic tampons are absorbent, which means it is leak-free and breathable compared to conventional tampons. It has been reported that women who use organic tampons report fewer instances of yeast infections. As a result, this reduces menstrual cramps which are caused by infections in the female reproductive organs. 
Why Should You Use Organic Tampons?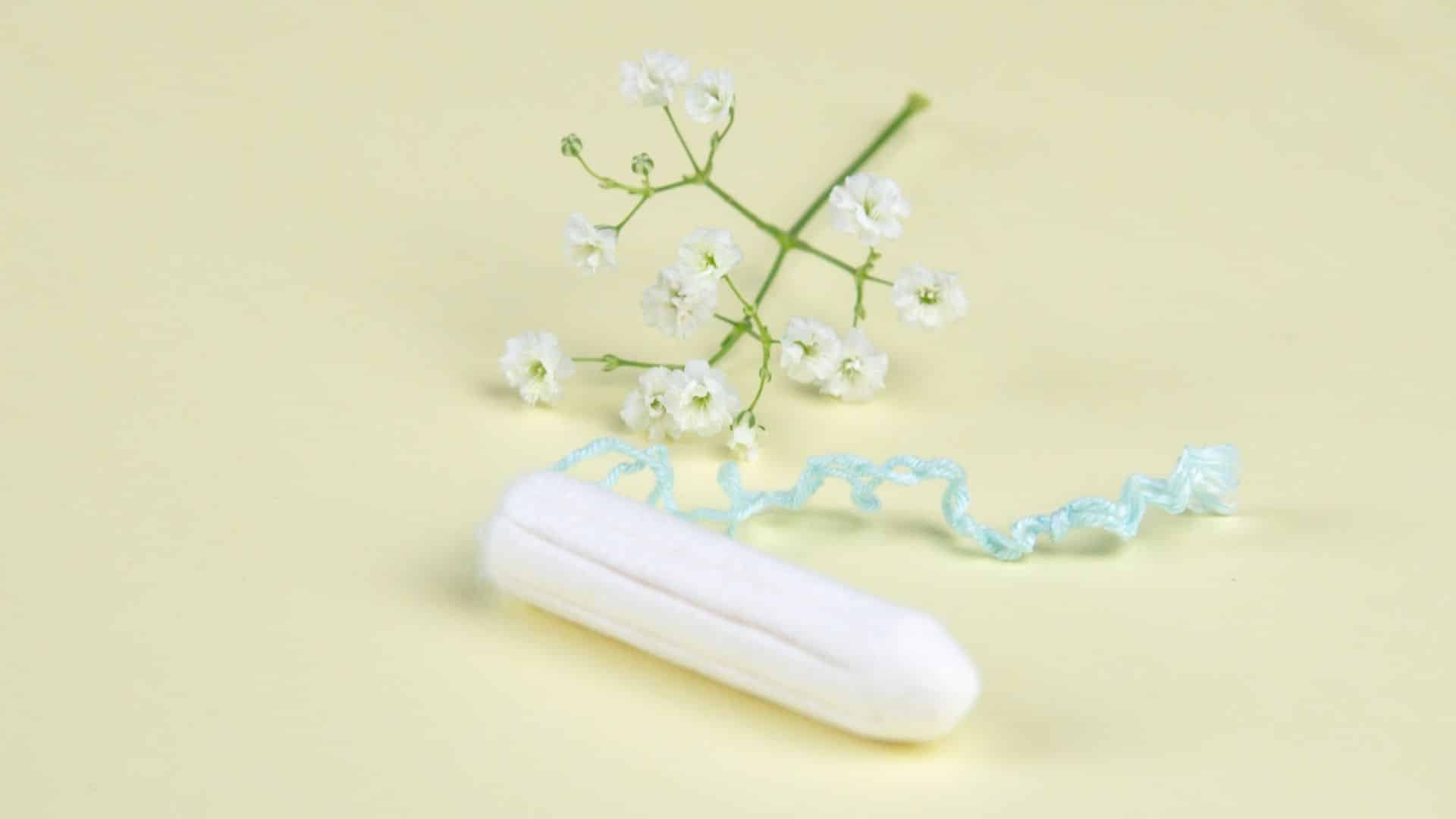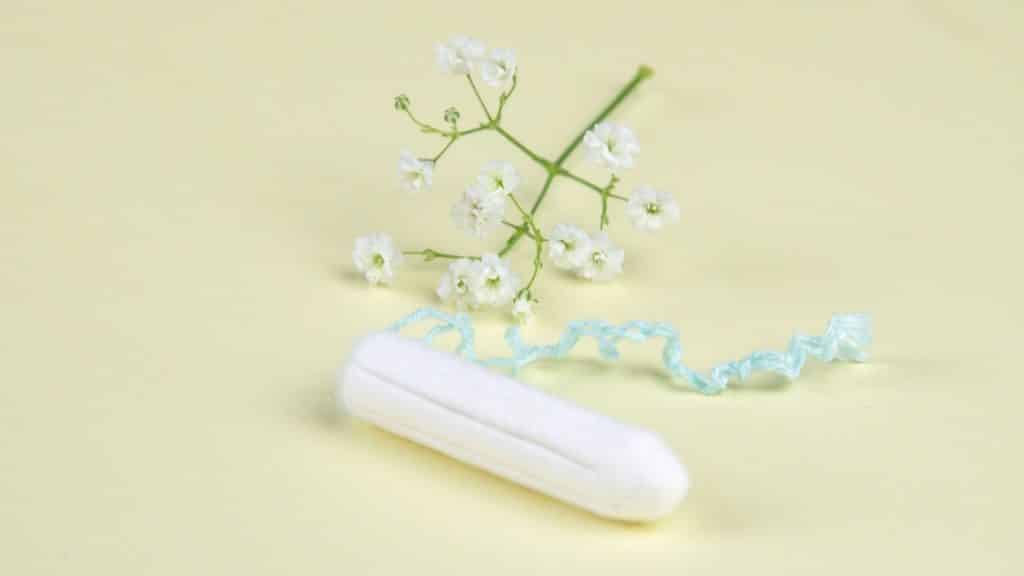 You should use organic tampons because they are eco-friendly, do not contain harsh chemicals, and are an overall better choice for feminine care. You should know that your vaginal ecosystem is highly sensitive. Whatever you put in there matters. 
A shredded fiber from a regular tampon may stay in your vagina and cause infections. Also, the harsh chemicals used in regular tampons may be absorbed by your vagina and enter the bloodstream. You're using organic tampons not only for your health but for the benefit of the environment as well. 
What Are the Benefits of Organic Tampons?
Switching to organic tampons both benefits women's health and the environment. Here are the benefits of organic tampon usage: 
Image by Fuzzy Rescue from Pixabay 
1. Good For the Environment
Sustainability or organic agriculture has four principles: health, ecology, fairness, and care. The primary goal of sustainability is to preserve and protect our natural ecosystem, which is what organic tampon brands aim for. How are organic tampons good for the environment?
There are no harsh chemicals and pesticides being used so that they won't reach the waterways. Since organic tampons are biodegradable, they can be fully broken down in the environment, thus reducing waste on the planet. Also, manufacturing organic tampons use less energy and water, hence lesser carbon footprints. Furthermore, the use of plant-based applicators is encouraged in organic tampons, which means less waste. What's not to like? 
2. For Water Conservation and Safety
The manufacture of organic tampons uses lower amounts of water than conventional ones. Our planet only has 2.5% of fresh drinking water left. Yet the whole world wastes ten billion tons of water every day. Do we really want to waste more water? Can we just do our part as good humans and conserve water at all costs? 
Also, by using organic tampons, we are protecting the cleanliness of our waters. Did you know that harsh chemicals like chlorine can end up in our water wastes? By supporting non-organic products, we end up poisoning our waters and ourselves too.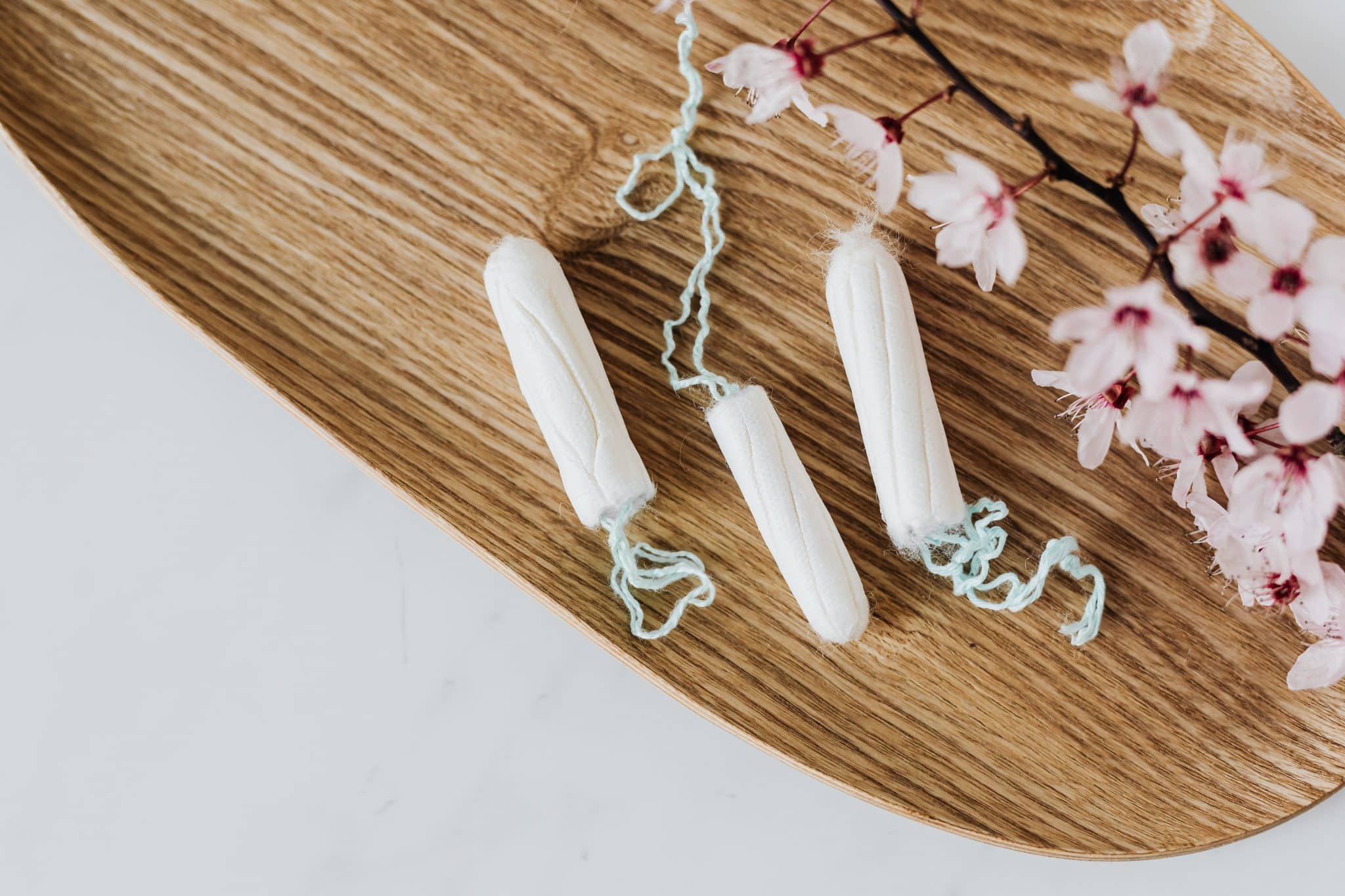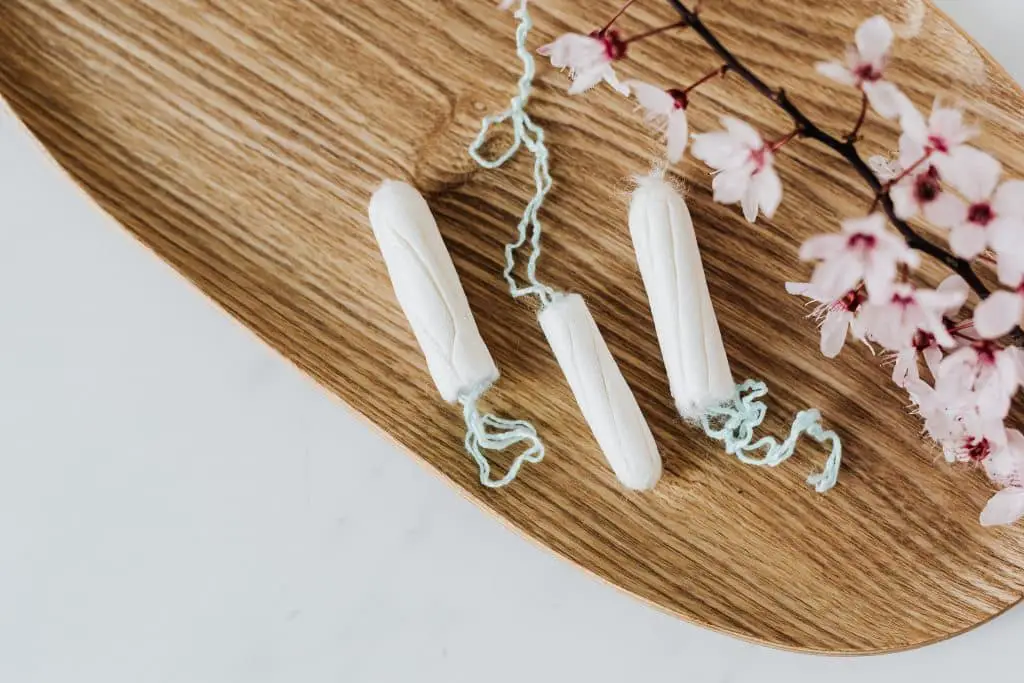 3. No Harsh Chemicals
Organic tampons do not contain harsh chemicals or toxins that may be absorbed by the vagina. Did you know that conventional tampons contain harsh chemicals? Here are a few that you should be aware of and their negative impacts:
Pesticide residues: Linked to cancer and hormonal imbalance.
Parabens: May affect fertility, pregnancy, and birthing. It also causes hormonal imbalance too. 
Phthalates: Industrial chemicals used as solvents. It is linked with damage to the kidneys, lungs, and liver, and reproductive organs. 
Triclosan: May interfere with metabolism and cause hormonal imbalance. 
Styrene: Styrene is a harmful chemical used to manufacture synthetic rubber, latex, or plastic packaging. Prolonged exposure to styrene is linked to digestive and lung problems.
Chloroform: A chloroform is a toxic solvent. It is also considered as a carcinogen and may harm the respiratory tract in toxic doses.
Fragrance additives: A scented tampon may disrupt the pH balance of your sensitive area. Fragrance additives may cause irritation, infection, itching, or allergic reaction in your vaginal canal.
Hydrocarbons: Toxic amounts of hydrocarbons can penetrate deep into the lungs. 
Other chemicals: Aluminum, Alcohol, Dioxin
Do you really want to put all these chemicals in your lady parts? Organic tampons, according to experts, do not contain any of these harsh chemicals. So you better start thinking about making the big switch. 
What to Look For When Buying Organic Tampons?
There are things you should consider when choosing the best organic tampon. Always check the labels on the box and, of course, the price tag. Since organic tampon brands promote transparency in their products, you could easily look for these facts in the label:
100% organic cotton
Global Organic Textiles Standard (GOTS) certification
Chemical-free
Rayon-free
Fragrance-free
Hypoallergenic tampons
BPA-free
Not bleached with chlorine
Dioxin free
Free of toxins and additive chemicals
Ultra absorbent
Bio-plastic applicator or applicator free
Affordable price
Leak-free 
Eco-friendly
OB-Gyn recommended
The Good Human Verdict: The Best Organic Tampons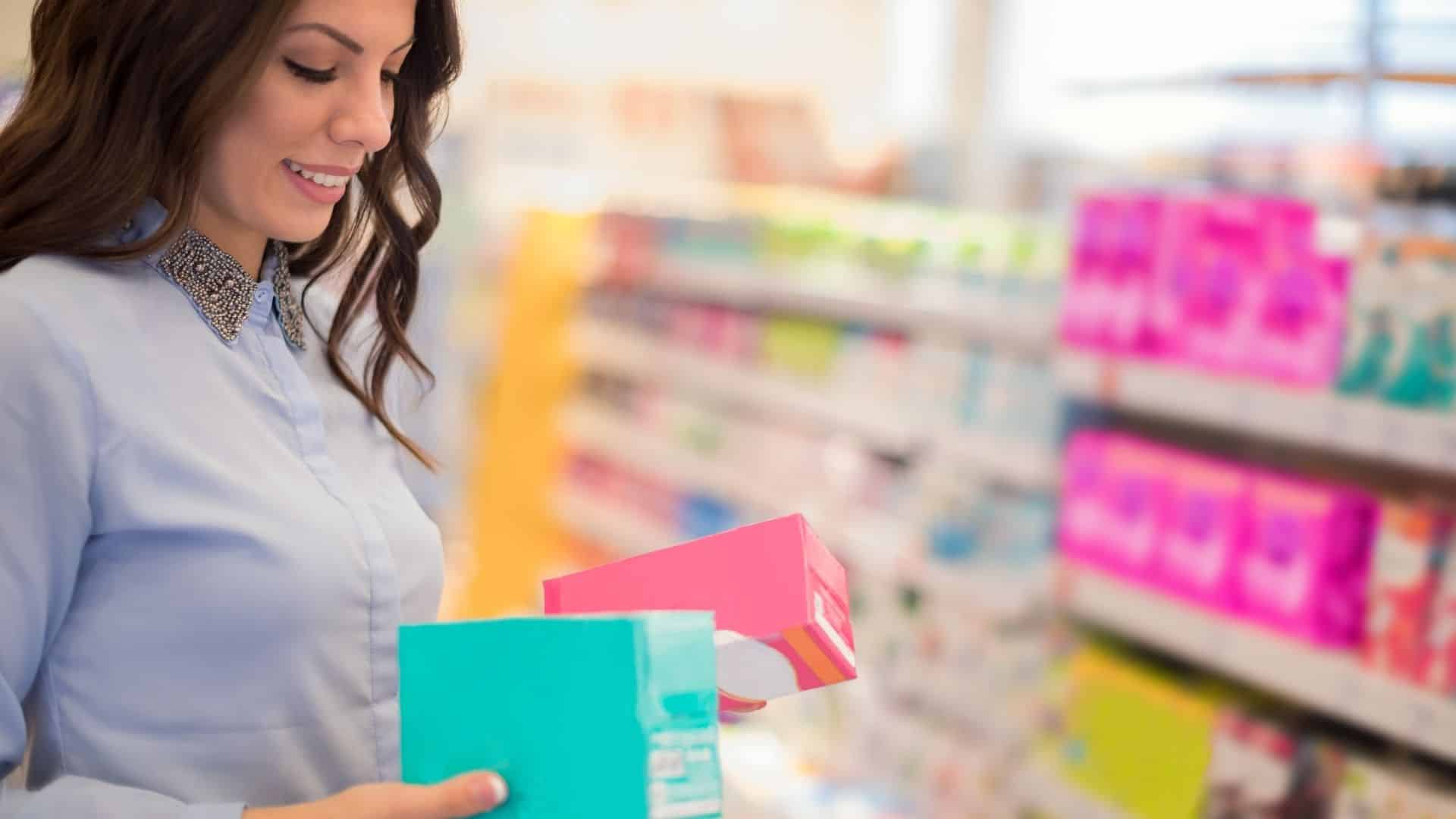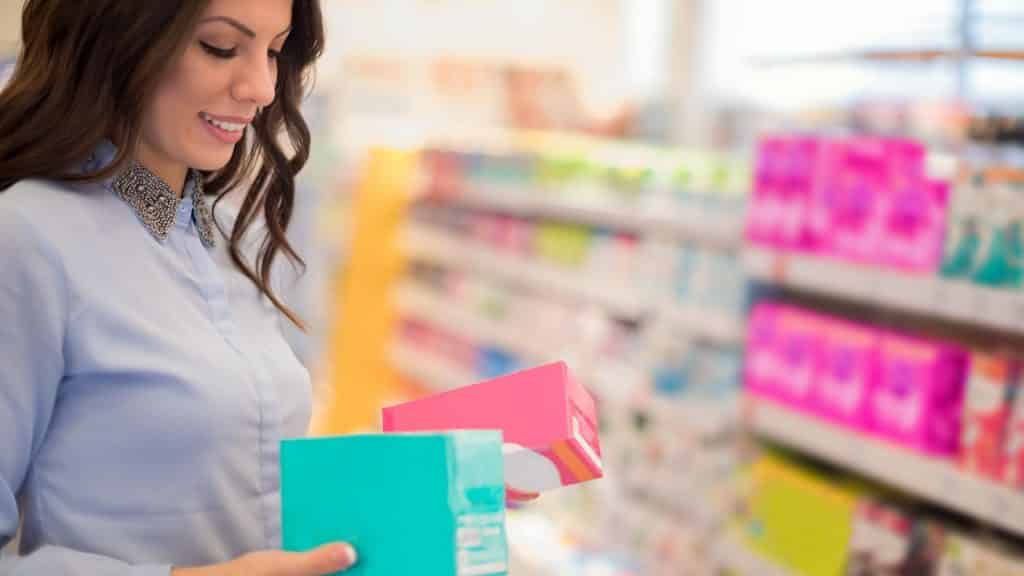 Now that you're aware of the benefit of using organic tampons and the harmful effects brought about by the regular ones, you may be thinking of doing the switch now. So what are the best organic tampons out there? Here are the products you should consider:
1. Best Overall Tampon: Organyc 100% Certified Organic Tampons
✅ Dermatologically-Tested
✅ Made of 100% Organic Cotton
✅ Easy to Insert
✅ High Absorbency
✅ Plant-based cardboard applicator
The first in the list and the overall favorite according to reviewers is Organyc. Organyc offers both plant-based plastic applicators and applicator-free tampons. Reviewers claim it is easy to insert, has high absorbency, and is made of 100% organic cotton. 
It is dermatologically tested, hypoallergenic, chlorine-free, chemical-free, and specially made for sensitive skin. Organyc is recommended for use in both light flow and heavy flow periods. Its cardboard applicator has rounded tips and finger fridges for easy insertion. Its organic cotton cord comes in a twisted knot for enhanced durability.
2. Best Biodegradable Tampon: Oi Certified Organic Cotton Tampons
✅ Certified Organic
✅ Biodegradable
✅ Recycled Packaging
✅ Suitable for Light to Medium Flow
Oi Certified Organic Cotton Tampons are produced by a New Zealand-based company committed to transparency, honesty, and integrity. The company strongly advocates sustainable and eco-friendly products. Oi organic tampons are free of chemicals, synthetic materials, and toxins. It is one of the best biodegradable tampons in the market right now.
3. Best Tampon for Light Flow: Seventh Generation Organic Cotton Tampons
✅ Leak-Free Protection
✅ Super Absorbent
✅ Plant-Based Applicator 
✅ Easy Insertion
✅ Free of fragrances and dyes
✅ Certifications: The Seal of Cotton, OTCO, Organic Certified by Oregon Tilth, Certified B Corporation
Seventh Generation Organic Cotton is fragrance-free; the applicator is made from 95% plant materials and is BPA-free. Also, for every box of Seventh Generation Organic you buy, 43¢ is donated to non-profit organizations to work towards menstrual equality. 
4. Best for Heavy Flow: Lola Super Plus Organic Cotton Tampons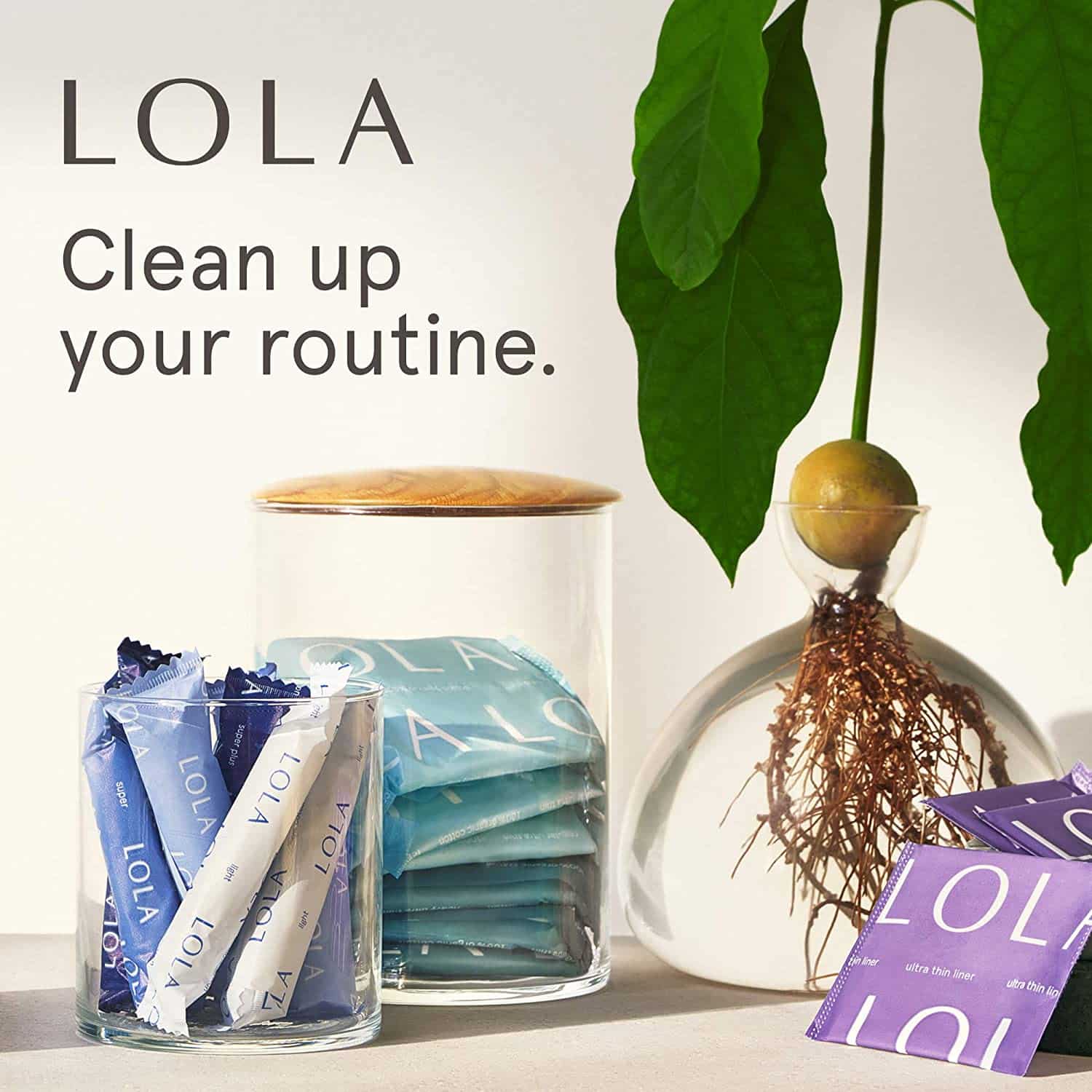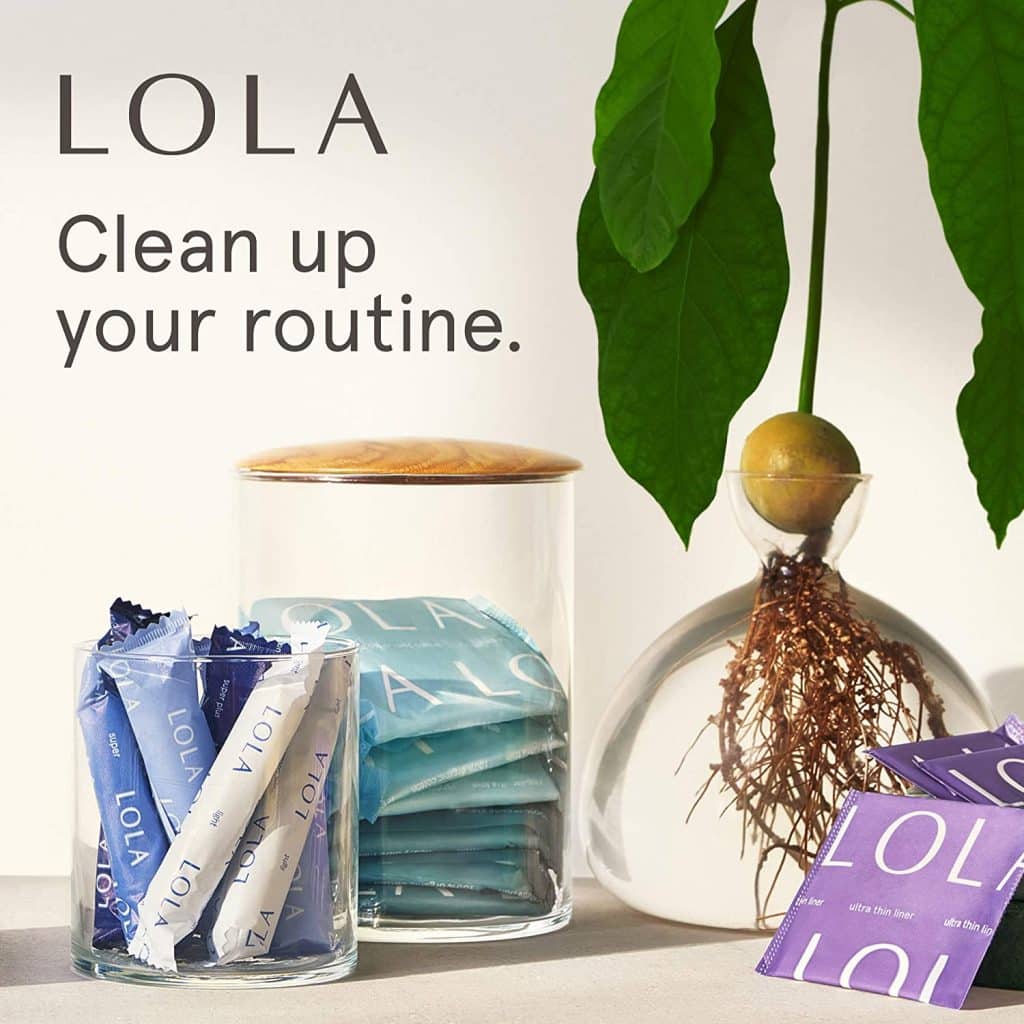 ✅100% Organic Cotton Tampon & String
✅ 360° Leak Protection
✅ BPA-Free Plastic Applicator
✅ LOLA Gives Back
✅ OB-Gyn approved
✅ Free of fragrances
LOLA comes in regular, super, and super plus, and is recommended for light, regular and heavy flow. It is hypoallergenic, has a BPA-free plastic applicator, is naturally high absorbent, and has leak protection. It is free of toxins, chemicals, fragrances, and chlorine bleach. Do you know the best part? It is one of the brands that partner with non-profit organizations and donates millions of its products to those in need.
5. Best Hypoallergenic Option CORA Cora Organic Cotton Tampons
✅ 100% Certified Pure Organic Cotton Core
✅ Regular/Super Absorbency
✅ BPA Free Compact Plastic Applicator
✅ Easier and Smoother Transition
✅ Compact applicator is made from plant materials
✅  Available in Light, Regular, Super Tampons
The CORA brand produces non-GMO organic cotton; it is pesticide-free, fragrance-free, and toxin-free. The plant-based plastic applicator is fully recyclable and is free of BPA. CORA also gives back to the community. For every one month's supply of CORA sold, the company gives back a month's supply to those in need and funds programs to promote health education. CORA tampons are also affordable.
✅ 100% Certified Organic Cotton
✅ Leak Protection for up to 8 Hours
✅ Applicator-Free Design
✅ Responsibly Sourced Organic Cotton
✅ Light, Regular, Super Absorbency
✅ Chemical-Free Tampons
✅ Non-Toxic Tampons
Like all the other organic tampons mentioned above, O.B. Organic is free of fragrance, chlorine, and other harsh chemicals. It is the best overnight option of all organic tampons on this list. Doctors generally recommend changing tampons every 4-8 hours. 
7. Best Regular Organic Tampons: Honey Pot 100% Organic Super Tampons
✅ Unscented, Natural, Organic Cotton
✅ Bio-Plastic Applicator
✅  Free of Chlorine, Pesticides, and Fragrances
For regular flow, the Honey Pot brand is recommended. It has a durable wrapper made from soft bio-plastic. It is easy to insert and has width and length expansion to conform to individual body shapes. As you can see on its box, it also has a secure withdrawal cord and a textured finger drip for ultimate control during insertion. Gynecologists love Honey Pot tampons because they are sustainable, soft, breathable, pesticide-free, and chlorine-free.
8. Most Sustainable Brand: Tampax Pure Organic Regular Absorbency Tampons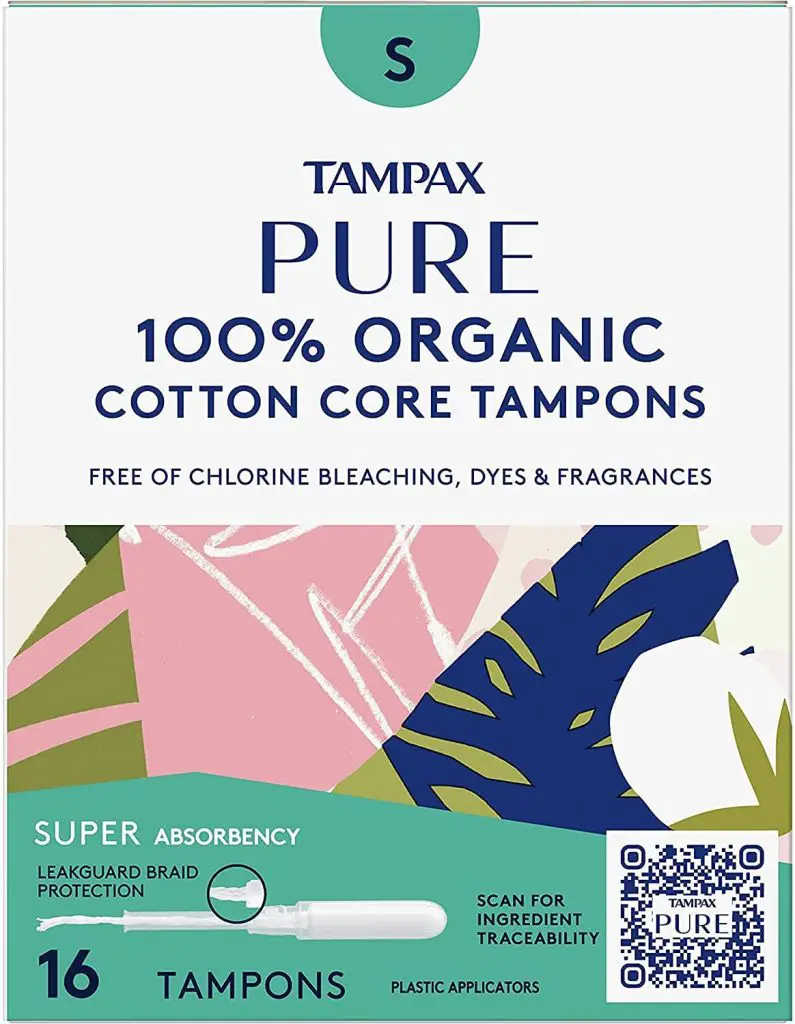 ✅ Pure Natural, Cotton
✅ Organic Certified by OTCO
✅ 90% Plant-Based Applicator
✅ Chlorine-Free
✅ 100 percent Leak-Free Tampons
✅ Tampax Gives Back
✅ Packaging Box Made From Recyclable Materials
You may have heard of this product because it's one of the most popular in the market. The most sustainable organic tampon brand is Tampax. It is made from natural ingredients: 100% cotton, with fiber finishes, polyester, and polypropylene. It can be used for a maximum of eight hours. Tampax also gives back to communities and donates to nonprofit organizations by giving away free tampons in the US.
9. Most Positive Reviews: Natracare Organic Regular Tampons
✅ Free of Rayon, Plastic or Dyes
✅ Certified Natural 100 percent Cotton
✅ Completely Chemical, Perfume, and Chlorine Free
✅ Biodegradable & Compostable
✅ Recommended for regular period
When talking about the real OGs in the organic tampon industry, Natracare is one of the first products known in the market. Natracare has one of the highest numbers of positive reviews on Amazon and is considered an affordable option. It is made from 100% natural cotton; it is fragrance-free and does not undergo chlorine bleaching. Many reviewers from Amazon can attest to its affordability and how good Natracare is.
✅ No Chlorine Bleaching
✅ Without Synthetic Pesticides
✅ Fragrance-Free
✅ Without Dyes
✅ Certified B Corporation
✅ Made With Gots Certified Organic Cotton
✅ Hypoallergenic and Breathable
✅ All Tampons Made With BPA-Free Cardboard Applicator
L. Products promote sustainability by producing eco-friendly personal care products. It is free of rayon, dyes, chlorine, and pesticides. They also have a 1 for 1 platform to give back to the community. For each tampon you buy, one is given to a woman in need. It's also one of the most affordable options in the market now. 
Switch To Organic Now!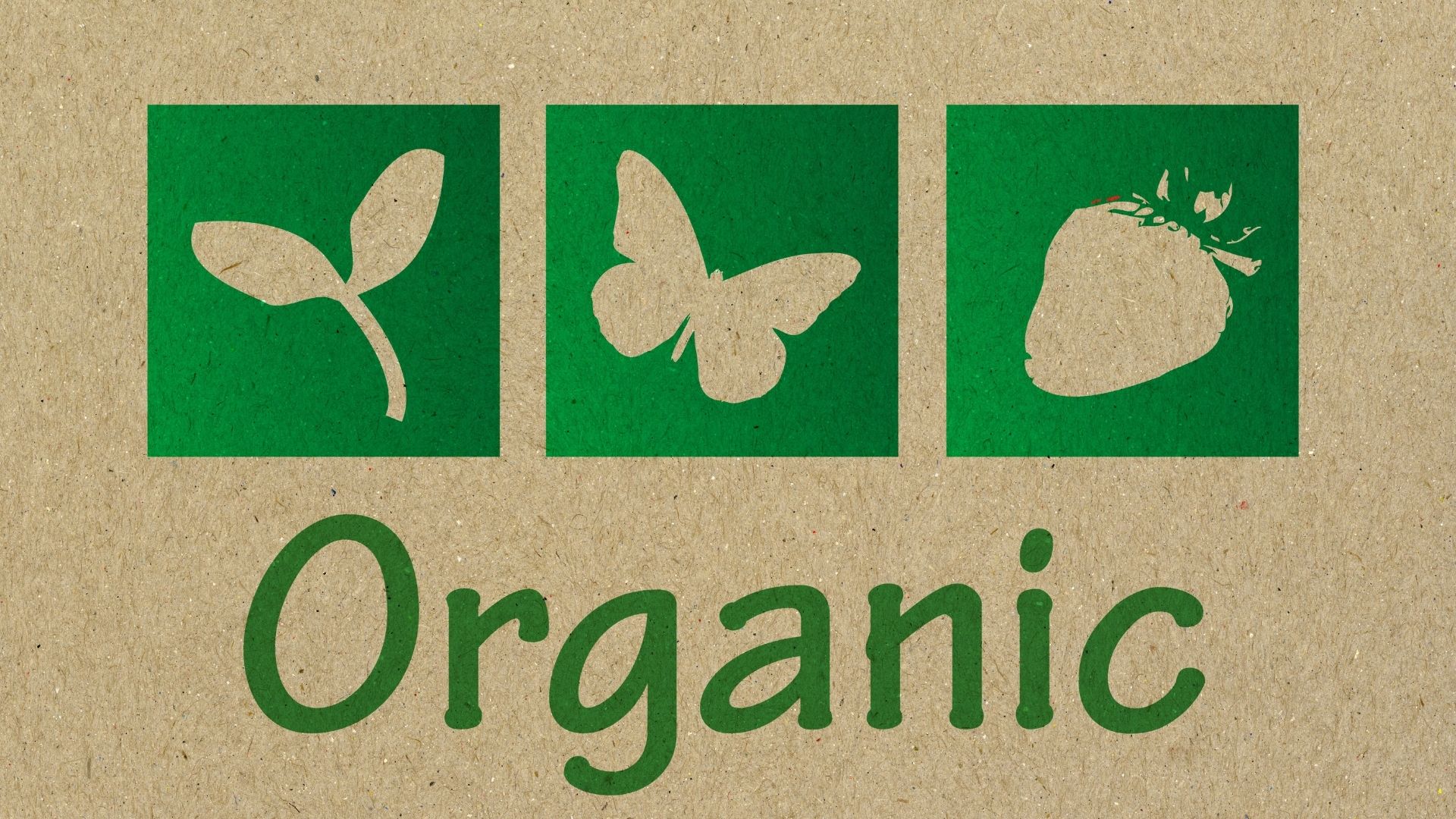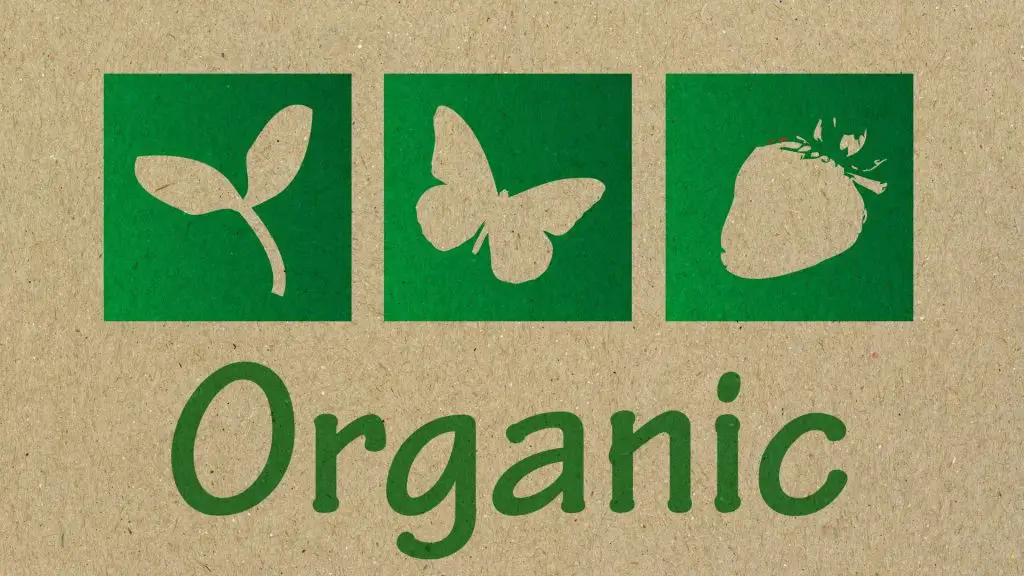 Now that you know the benefits of using organic tampons and the best options in the market, think of switching to organic tampons now. Not only are you taking care of your health, but you're also helping the environment. Plus, most of these brands mentioned giving back to those in need. Take action as a good human, and pick your organic product now.