What is a Rodin Coil?
This is a question that has haunted me, particularly over the last 2 days. I don't mind admitting that I have spent way more than my average length of time researching this subject and have come up with far less useful information.
Still, I will share what I have found with you, hopefully in language that makes sense.
I want to believe that the Rodin Coil is a realistic form of free energy, but I am not confident that it is.
True, there could be a big cover up repressing the technology in order to prevent loss of profits. So, I will reserve judgement and share what I found.
If it is legitimate then believe me….it matters!
I am going to start by discussing the clains that have been made about the coil, before diving into the mathematics behind how it works.
"Our goal to create a grassroots energy and technology revolution by turning this knowledge over to the public in an open-source project. Science museum exhibits for kids, a simple book, a simple DVD, that's all we're looking to do. We want to turn it into the hands of the people to produce and save the whole world". Marko Rodin
It is said that this techronology could provide endless free energy.
It has been claimed that it could irradicate all disease.
Food production could be maximised to end world hunger.
It could enable unlimited travel….anywhere in the Universe.
It would render all existing technology obselete.
So now you may understand my intrigue. These claims are immense, and were delivered in a TEDtalk nonetheless. Take a look below.
You will notice that the video is not from the official TEDtalk page. That is because it has been taken down by them – due to a lack of sound scientific data to back up the claims.
When I discovered this I started to feel deflated. But I continued on regardless.
Perhaps there is something in the conspiracy theories which claim that the corporate powers that be would lose enormous profits and control, is the masses could suddenly power their homes, cars and businesses for free.
Just consider how oil has been the root of so many wars.
How Does The Rodin Coil Work?
The explanation is so technical that I could not attempt to repeat it accurately here. The basis is vortex mathematics.
The coil itself is a torodial structure, like a doughnut. The geometry is very specific as you can see here. It is so complex in fact, that Marko Rodin, who conceived the idea, was unable to build a model to prove his theory.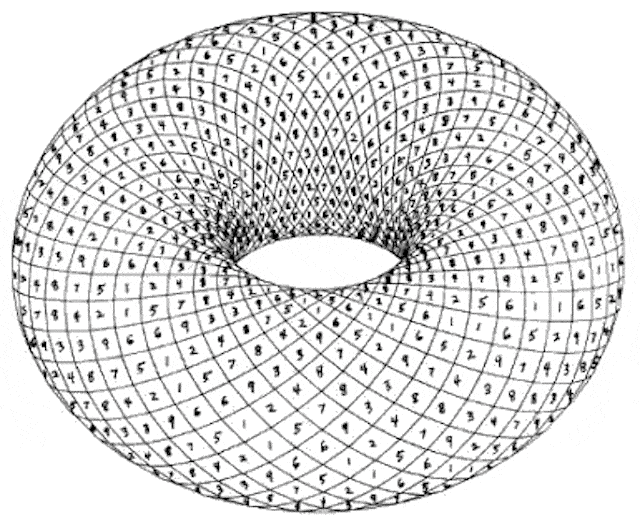 As the video explains, the mathematics can be explained with the following diagram.
Randy Powell says that Mathematics is the language of God, and until now noone has been able to speak the language until now. He describes numbers as being a living language – which can be decoded using the equation shown in the image below.
He likens the coil created for the purpose of free energy to other coils found naturally in nature – where straight lines do not exist. DNA is one example that he chooses to illustrate this point.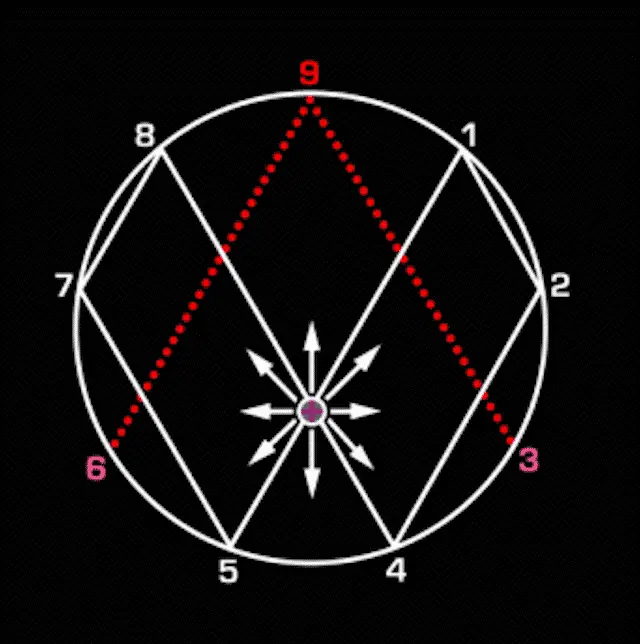 The Rodin Coil is a vortex machine, continually imploding and exploding and moving like a gyroscope.
The energy produced is said to be the pulsating, vibrating source of time and motion which emanates from the centre of the cyclone.
All I can say is that I would love this to be true!
For now I will watch this space – but if you have some evidence then please share it.
Or are you a complete cynic who has heard this a thousand times?
I would love to hear from you.