Is this really how we want to go out? Are we really willing to sit back and let other people destroy the only planet we can call home? I don't think so…there has to be a better way. After you take a look at what is happening around the world, hopefully you will be spurned into action.
Pollution of Pangkor Island, photo from
ntlam

River Pollution
Nile River Cairo Air Pollution Smog and Haze, photo from
ninahale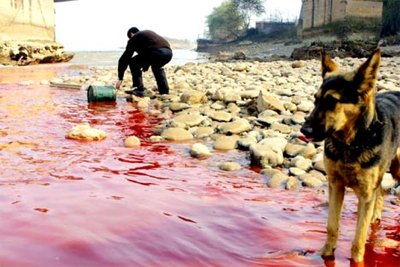 Chinese River Pollution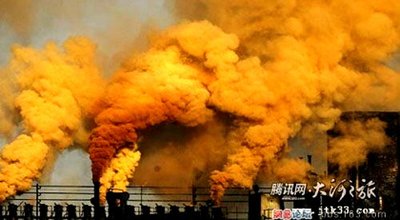 Smoke Stacks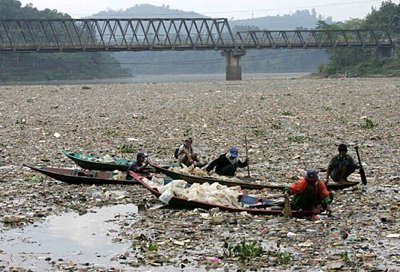 West Java, Indonesia

Downtown Los Angeles, CA
We can do better, I know we can…
David is the publisher and editor of The Good Human. He has been writing online about environmental issues since 2006. You can follow him on Twitter at
@thegoodhuman
.
Like this post? If so, please consider subscribing to my full feed RSS. Or, if you would prefer, you can subscribe by Email: