As a good human, how can you do your part in preventing more trash from ending in our landfills? How about starting in your closet?
A capsule wardrobe is a narrow selection of interchangeable fashion pieces that can be worn as an accessory to one another. Owning this type of wardrobe allows you to construct a variety of dissimilar outfits, with a limited selection of clothing in your closet.
This article will help you break free from trends and to save money in fashion. And learn how a capsule wardrobe helps you streamline your routine while significantly reducing eco-ethical waste.
History of Capsule Wardrobes
The conceptualization of capsule wardrobe has been widely sought-after and has been considered a trend on social media for years. But this idea is not new as it has started and emerged a few decades ago!
During the 1970s, a boutique opened in London by a "sartorial psychologist" which the press has labeled her. Trendsetters started looking for versatile but high-quality garments that can be easily matched and mixed.
The concept of capsule collection was created to help boost the confidence of women in how to dress and look.
The designer Donna Karan created the Seven Clothing Pieces fashion show which was a success. The concept of an interchangeable minimalist wardrobe set off to be famous.
How Capsule Wardrobe Works
A capsule wardrobe concept is made up of versatile pieces that you would totally love to wear. They are meant to perfectly fit your personal style!
Your perfect capsule wardrobe collection could be a blend of the items you own and you personally love to wear, as well as brand new, caliber items that you can also shop for once in every season.
The Benefits of Having A Capsule Wardrobe
They say that less is more. The minimalist lifestyle has been obtaining traction for a while. Lately, the trend seemed to narrow down in our area that is very close to our hearts: a closet.
The works of Mari Kondo or Matilda Kahl which are wardrobe-focused are one's choice to wear an outfit for work for later years. Since then, many have decided to start editing down their wardrobe closets.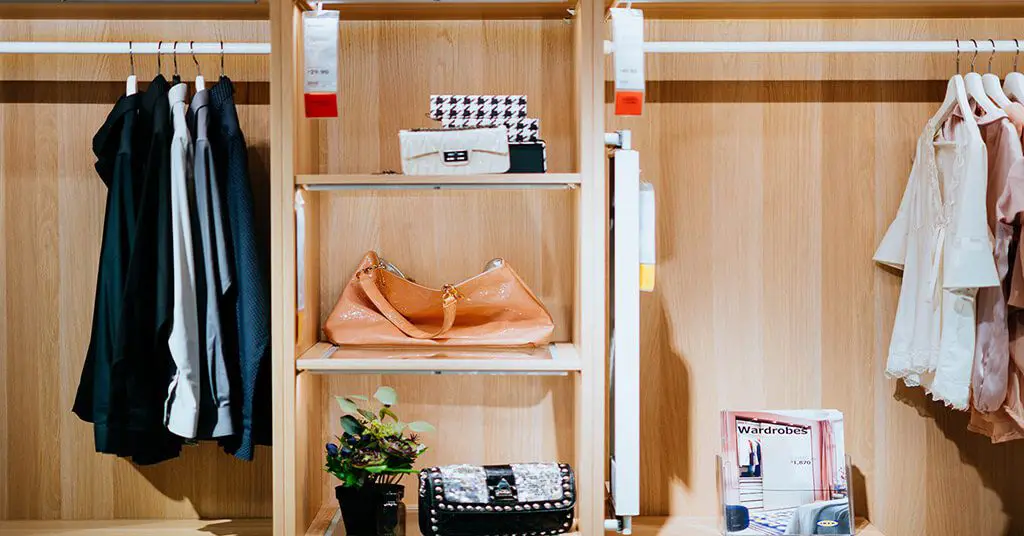 We can all get to agree with being guilty of stocking up clothes that are often unworn, low-quality items- but we want to change that.
Many have jumped on the clothes-purging bandwagon. And one closet-reducing program that is in trend as of late is the capsule wardrobe.
The benefits you can gain in creating a personal capsule wardrobe include
Less Decision Fatigue
Our brain is naturally designed to make certain decisions for a limited period of time. After that time span, it struggles to make or create more decisions.
When getting ready in the morning, a capsule wardrobe can save you a lot of time since it will be easier for you to choose and select what you will be wearing for the day. You can avoid the hassle since there's not a lot of choices on what to wear.
More Time
As you already know what works for you well and your style, you will definitely know what to purchase already. This means that you'll be able to save time when it comes to fashion.
Going shopping can be a waste of time and money. Plus, it's tiring. Keeping up with the latest fashion trends seems too much. But, if you commit to creating a capsule wardrobe, you won't have to stress yourself with the pitfalls of clothes shopping.
Creating a capsule wardrobe can give you the benefit of not wasting time searching and digging into piles of clothes. Plus, you're being eco-friendly too.
More Sustainable
Having a curated wardrobe is one way of having a sustainable closet – timeless outfit pieces from casual shoes, black pants to denim shorts, and black dresses that you can easily mix and match.
Having a lot of clothes in the closet that you can't even remember, some of them tucked at the back of the pile, is clothing wasted. But building a capsule wardrobe could help you in organizing those pieces in your closet properly. It will allow you to wear every single piece which means you'll have no clothes wasted!
Saves Money
When you are the kind of person who goes shopping every season for new clothes to try and get into the trend, then you are wasting a lot of money on seasonal pieces.
Having a capsule wardrobe in your closet will save you a load of money without letting you go out of style. You can wear these flexible pieces multiple times- even all season- without going overboard with your budget. You won't need to buy a new outfit that you will just end up not wearing regularly.
Less Stress
One of the benefits of a capsule wardrobe is that it can significantly reduce stress in your life. You do not have to worry about the pieces that don't fit you anymore. Fewer clothes can mean less maintenance as well.
A Step-By-Step Guide in Starting Your Own Capsule Wardrobe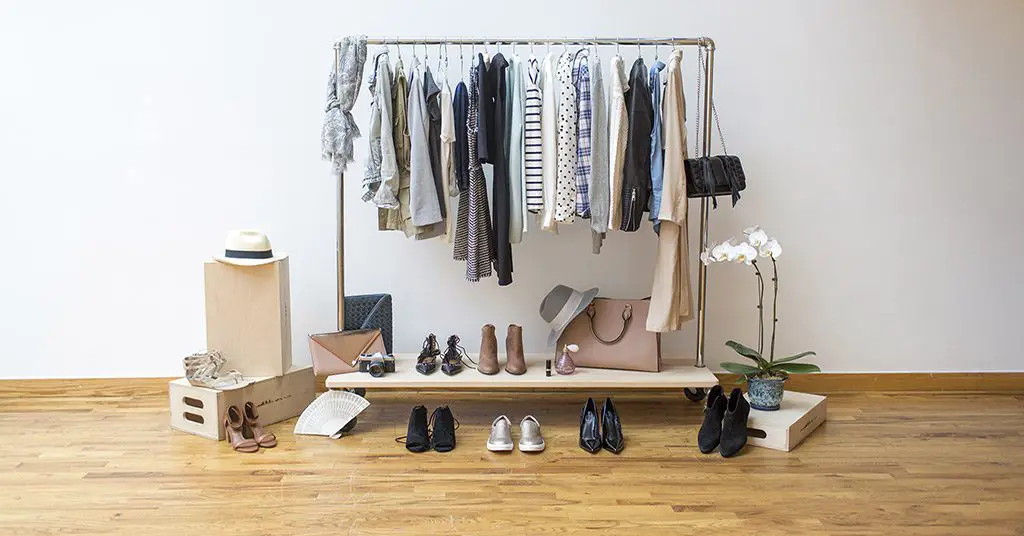 Got no idea how to create your own wardrobe? Here's a straightforward step-by-step guide in starting your own capsule wardrobe. Remember that this is just a guide; you can always add a touch of your style.
Step 1: Choose Your Base Color – Navy or Black
You have to decide first if you want to use a black or a solid color as your base. If this is your first time for a capsule collection, you may want to choose navy or black in just one base color.
As black goes with so many colors, it makes an awesome base color. As for navy, it goes well with any color. You can also use a shade of nude or brown if you do not want to use black as your base color.
Step 2: Select a Neutral-Color Coordinating Essential
The next step is the "essentials". These are the tops and bottoms that are in solid colors.
You can choose whether to go with neutral colors like beige or gray as long as the pieces can be easily coordinated with other printed pieces.
Some great examples of essentials that can be perfect in starting your capsule wardrobes are a gray short sleeve tee, a classic black dress, a pair of white sneakers, or a skin-tone colored top. Solid colors such as gray, chambray, beige, black, and white can coordinate well with each other.
Step 3: Choose Your Accent Color (Depending on Your Personal Style)
Sometimes, your friends will tell you that blue is "your" color since it matches your eyes or how the color peach doesn't suit your skin type.
Those remarks do not mean that you have to stop wearing these colors.
You can consider using these colors as accents. Instead of using it as a top or pants, you can do it with bags, belts, scarves, or a handbag.
Step 4: Add A Few Patterned Items & Layers
Now you start adding up more than two patterned items. It can be tops, skirts, or dresses.
A horizontal patterned tee shirt is an essential patterned item. This top can be easily matched with other pieces in your mini collection.
You can also have other patterns like polka dots, animal prints, floral, and striped paired with your accent colors. These prints never go out of style if colors are created properly.
Step 5: Choose your Accessories and Shoes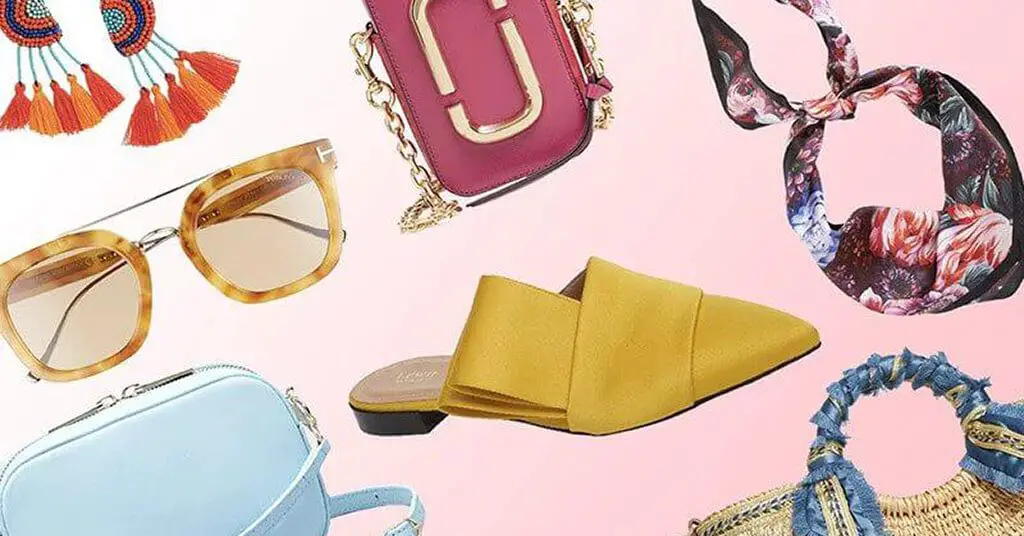 As you have already completed creating your own capsule wardrobes, you can start adding shoes and accessories that can be easily mixed with your favorite clothes!
For the shoes, you can add different types of shoes that are in the same base color. The type of shoes that you will wear depends entirely on your lifestyle and other preferences.
For accessories, you can choose one or two handbags—a great addition to your wardrobe that can go well with your outfits. You can also add a statement necklace or scarf to complete what you want to wear.
Quality Over Quantity
You don't need five different styles of black dresses in your closet. A black dress is a timelessly classical piece. You can easily pair it with any pair of shoes you want and style the dress in 11 ways.
Clothes are important in our lives. There is no harm in wanting to look our best every day. But you can always look good even without mindlessly shopping and hoarding clothes in your wardrobe.
Choose sustainable fashion that you can easily match with other pieces and create your own style.
Final Thoughts
Be in style for less by starting your own capsule wardrobe. Having a sustainable, minimalist wardrobe can save you time, money, and even help you appreciate the things that you already have.
Classic pieces from sustainable brands can last longer. Consider them as must-haves for your capsule wardrobe as they are timeless designs that never get out of trend.
So what are you waiting for? Create your own capsule wardrobe now. Check out your closet for the clothing items you can use!