Still receiving the PennySaver circular in your mailbox every week? Still taking it straight from the mailbox to the recycling bin? You aren't alone — millions of people get the PennySaver at their homes and never even look at the thing, instead just grumbling about spam being delivered to them in paper form and tossing it in the paper bin. But did you know it's a very easy process to get them to stop delivery? I wrote about how to do this back in 2007, but now there is an even easier way to do it. If you get this paper but never want it again (which I imagine is how most people feel), here's how to stop receiving it for good:
1. Head on over to http://www.pennysaverusa.com/classifieds/usa/index.html
2. From here, you could click on about 4 or 5 different links before you find the Unsubscribe button. If you're the adventurous type, happy hunting! But if not, I will save you the trouble, just click through right here – http://www.pennysaverusa.com/help/#q16
3. Fill out your name and information. I used a junk email address because, well, I don't want them to spam my inbox too. Click "Remove My Address From Mailing List" – Voila, all done!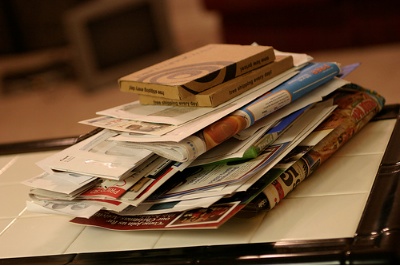 Pretty painless, right? It takes about 1 minute to remove your name from their list and to stop them from delivering their junk mail to your house. So stop muttering about this junk mail and please do yourself, your mail carrier, your recycling facility, and even some trees a big favor and remove yourself from the PennySaver mailing list today.
Photo by Charles Williams